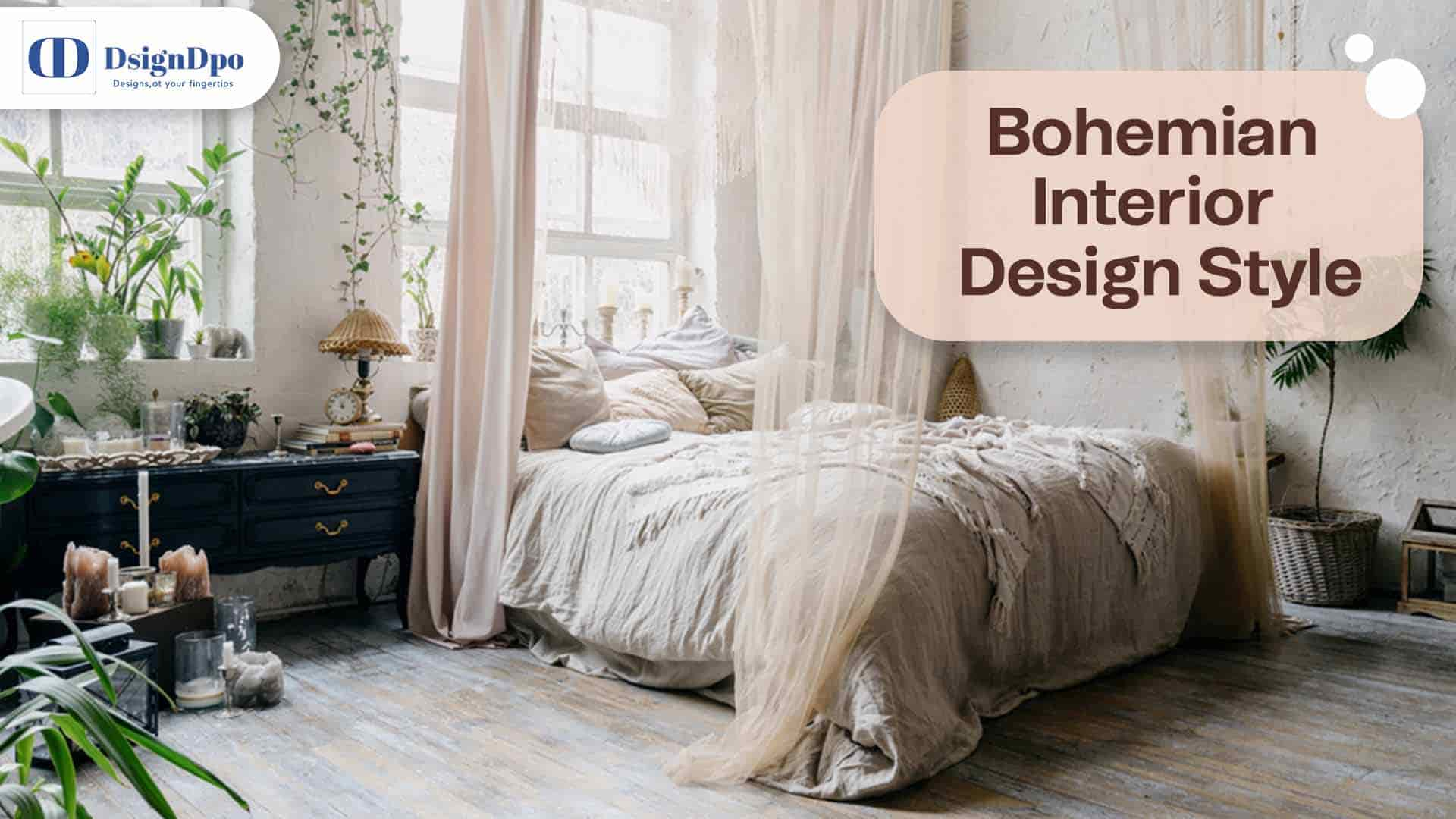 Full Guide to Bohemian Interior Design Style
Let's say what we all know: Bohemian interior design is a consistently popular and in-demand look. Bohemian style in interior design, the free-spirited lion of interior design trends, unleashes color, texture, and pattern to create a laid-back and distinctive appearance. Undoubtedly, it is diverse with a nod to world influences and appeals to anyone who wishes to add a personal touch to their home. 
What is Bohemian Interior Design Style?
Bohemian design, commonly called boho design, is a form of interior decoration that delights in zany hues, patterns, and textures. Boho design supports maximalism and promotes individual expression by selecting and stacking multicultural textiles, artwork, and decorative items, in contrast to minimalist Scandinavian or modern design. The bohemian home design incorporates ornamental concepts from all over the world. One of the most well-liked trends in the interior design of the late twentieth and early twenty-first centuries was characterized by its anything-goes, free-spirited attitude.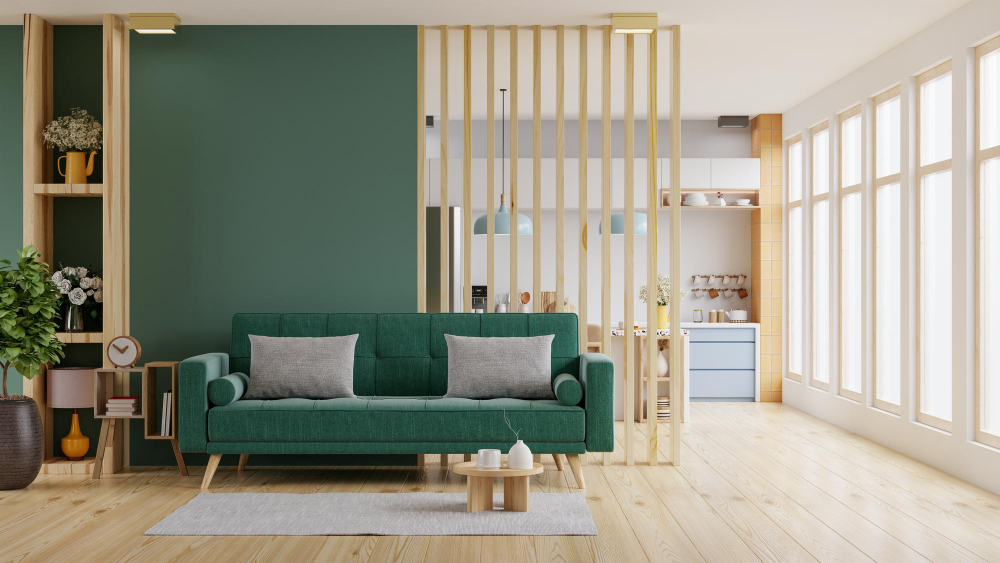 Also read: Top 10 Most Popular Types of Interior Design Styles
History of Bohemian Interior Design
The French word "bohémiens," which is used to designate a nomad, outsider, or adventurer, is where the name "bohemian" originates. It was initially a derogatory epithet applied to the Romani (gypsy) population of Paris in the early 1800s, who the French assumed to come from Bohemia, a former territory in the Czech Republic. Since then, the phrase's definition has changed to include the adjectives free-spirited, unusual, and eclectic—elements that have permeated a loosely defined approach to interior design.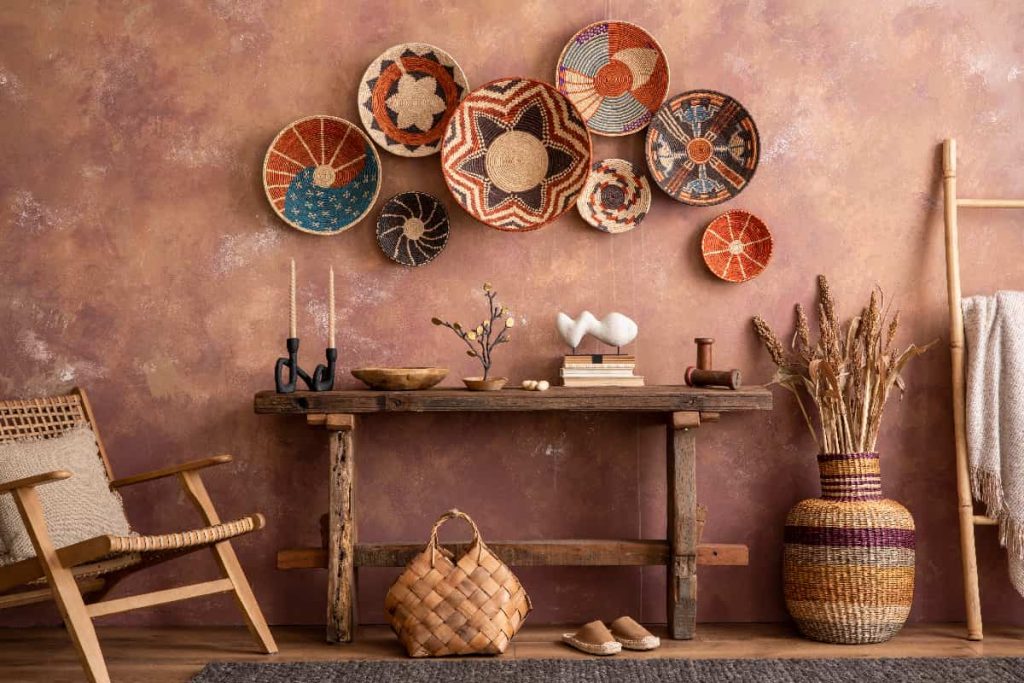 Also read: Full History of Interior Design With Timeline
What Are the Core Elements & Characteristics of Bohemian Interior Style?
Although there are many variations of bohemian design, there are a few major Bohemian interior design elements and characteristics that you can use to transform any space in your house into a boho room.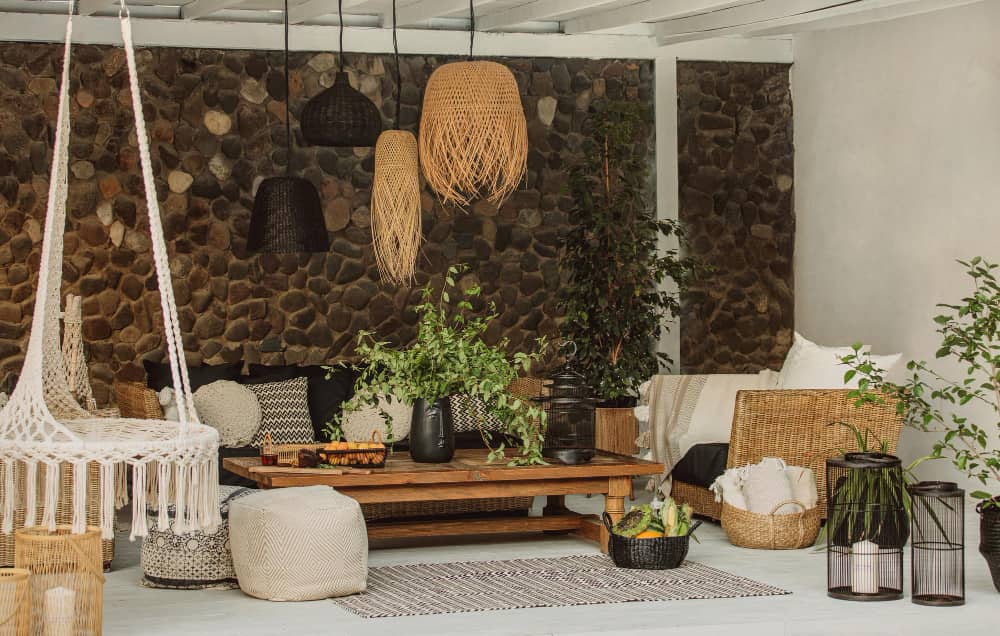 Eclectic color schemes:
There is no set bohemian color scheme, but any room may be given a boho vibe by using a variety of rich jewel tones, bright colors, earthy hues, or a combination of all three. White walls will serve as a blank canvas on which to hang macrame or naturally colored wall hangings for a more boho-chic feel.
Mismatched fabrics and patterns:
Burlap, silks, chenille, sisal, and crushed velvet are frequently used in boho decor. By other interior design trends, mismatched patterns can be used with boho design.
Global influences:
Modern Bohemian interior design frequently incorporates rugs from Persia and Cambodia, as well as Ikat from Cambodia.
Well-worn and organic:
Use second-hand, vintage things as focal pieces when creating bohemian interiors. To help tell a story specific to your area, utilize one-of-a-kind sculptures, paintings, pottery, and rugs.
Greenery:
Succulents and houseplants give colorful accents and keep your room airy and alive.
Furniture designed for lounging:
Bohemian furniture is frequently low to the ground, constructed of natural materials, and adorned with fluffy pillows and blankets. The room is comfortable and inviting thanks to the different heights and hues of furniture. A bohemian living room must-haves include Moroccan poufs, rattan chairs, mid-century coffee tables, and chaise beds, among other popular bohemian design trends.
Ambient lighting:
Lighting fixtures that provide a cozy, ambient atmosphere include candles, lanterns, and table lamps. Bohemian decoration can also accept a showy dining room chandelier or contemporary pendant lighting when matched with warm, natural room decor.
Also read: What Are The 7 Interior Design Principles?
Color Schemes for Bohemian Interior Design Style
Bohemian decor has no set guidelines. However, warm earth tones, metallics, and jewel tones are frequently used. Consider using rich browns, greens, and grays as your basic colors, and then accessorize with electric blue, orange, and purple. This style is distinguished by the use of color combinations and layering.
Feel free to mix styles that might only sometimes go together and mix patterns and textures. To give the room a sense of joy and exoticism, use colorful fabrics and designs from all over the world. Try hanging tapestries and area rugs alongside your photos and artwork on the walls, and layer throws on top of the furniture. If all of this sounds a bit overwhelming, remember that white may serve as a backdrop for richer tones while saturated color is essential to the bohemian aesthetic. To intentionally add some visual space to the equation, use white.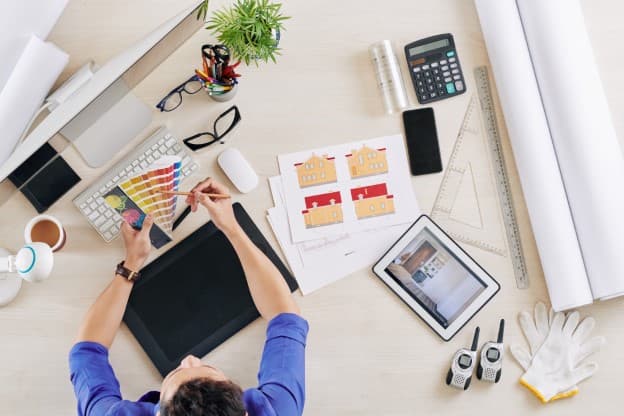 Also read: Role & Importance of Colors in Interior Design
Bohemian Interior Design Materials
The "more is more" mentality is embraced by Boho design, which is the antithesis of minimal, modern, and sleek. Mixing and matching are crucial when using decorative items in a Boho-styled space. Burlap, sisal, and other organic fundamental materials can be blended with silk and chenille. The materials should appear somewhat used—not broken, but also not brand-new and gleaming. Pillows, curtains, and throw rugs all feature macramé, crochet, and fringe to create a warm, international-inspired hangout. Boho design elements such as canopies over beds and living spaces are recognizable.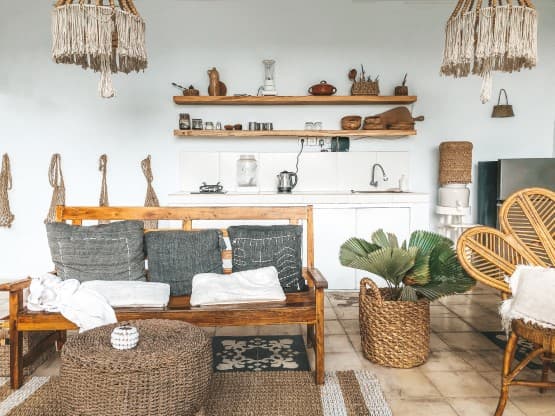 Also read: 18 Most Popular Types of Living Room Styles and Themes
Top Bohemianism Interior Design Tips
Some Important Tips to design your home as Bohemianism:
Add Seating At Low Level
Add Green Plants
Paint A Wall In A Bright Hue
Refrain From Using Black In Large Amounts
Play With Textures
Give A Thought On Adding Patterns
Add Fragrance
Give The Bedroom A Touch Of Vintage
Conclusion
Interior decorating in the bohemian style is trendy. Check out design shows, coffee table books, and Instagram feeds to see how amazing it looks. Bohemian style has a cozy and distinctive look because of the use of color, texture, and pattern. The design is popular worldwide and appeals to anyone who wants to make their place more unique. That it is creating such a fuss is hardly surprising. So take advantage of the advice above to add this statement decor to your house.