How to Choose Curtains for Living Room? (Top 8 Ideas & Tips)
When you think of house decor, a few things that come to mind are types of flooring, furniture, and overall interior design. 
But do you know what the most significant aspect of house decor is?
The curtains!
Curtains serve functional and aesthetic purposes, from privacy to that extra stunning mark. They are not only vital decor pieces, but they also serve to set the proper ambiance in your home.
Many homeowners are frequently overwhelmed when deciding on curtains for their living room. They wonder how to choose curtains for a living room.
However, it's not rocket science!
There are several permutations and variations for choosing the proper curtains for the living room in India, but it is a simple decision. Curtains for living room are available in a wide range of vibrant colors, patterns, and elaborate designs. Things become all the more crucial when you know the importance of interior design.
How to Choose Curtains for Living Room? Ideas and Tips
Here are our well-researched living room curtain ideas and tips that make the decision-making easier for you.
1. Select the Right Fabric
The first step in choosing curtains for living room in India is selecting the right fabric. If you choose a thin fabric, it will not effectively block the light, and if you choose a thick fabric, it will completely block the light.
As a result, you should select the curtain fabric based on the impression you want to achieve in your living room.
Don't forget to think about the texture of these materials. Cotton, satin, rayon, and nylon all have various characteristics. So choose your curtain fabric wisely. Furthermore, know the interior design principles while selecting curtains.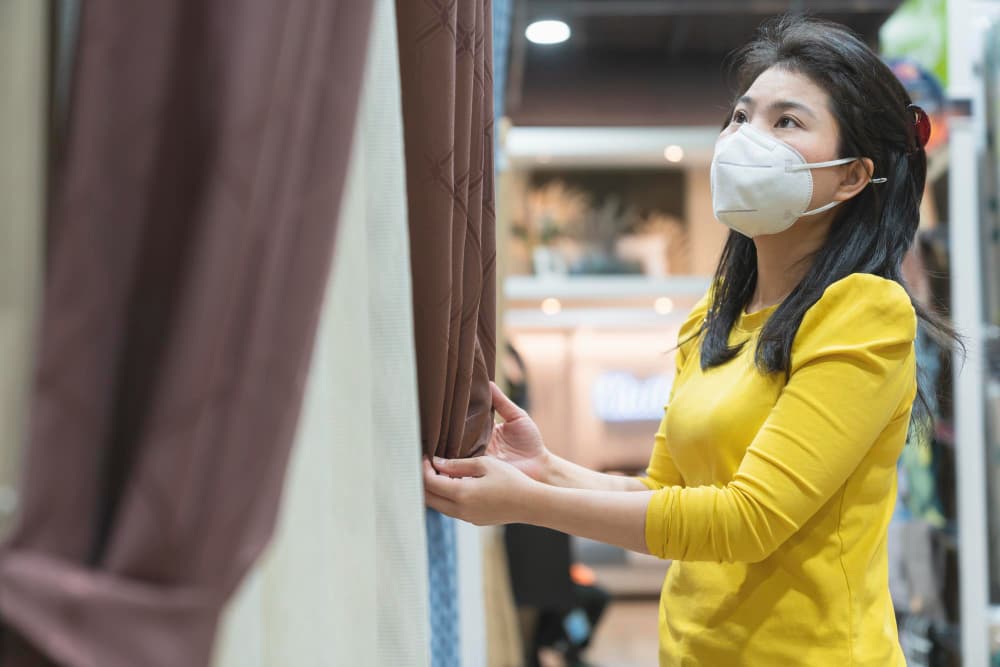 2. Understand Difference Between Drapes and Curtains
Drapes and curtains are different things.
Curtains are lighter in density, whereas drapes are denser. While drapes protect your privacy, curtains improve the overall appearance of your window and room. Most homeowners mistake the two and get confused while choosing the right curtains for living room ideas.
Drapes are excellent for bedrooms. Curtains are ideal for adding extra light and airiness to your living area. Also, have an idea about the latest interior design trends so that you will get a better idea of how to choose curtains for living room.
Also read: Wallpaper vs Paint Difference: Which is Better for Indian Homes?
3. Pick The Right Curtain Colors for Living Room
Your living room's decor will extend beyond the curtains, so their colors should suit the overall palette. Try to find the curtain colors that go well with the living room wall color combination.
If you want the curtains to be the focal point, use a contrasting hue. Moreover, understand that there is a role of colors in interior design according to psychology.
Because of their size, curtains play an important role in living room color schemes. When choosing it, think about how it will look with open and closed curtains.
Because it gives the impression that the room is lighter and airier, use fabric in the same color family as the walls.
If you want to change the wall color while keeping the curtains in the same vein as the rest of the room, choose a color accent that repeats throughout the space. Dark blue is utilized throughout the soft furnishings to provide a cohesive design and a sophisticated effect for modern curtain ideas.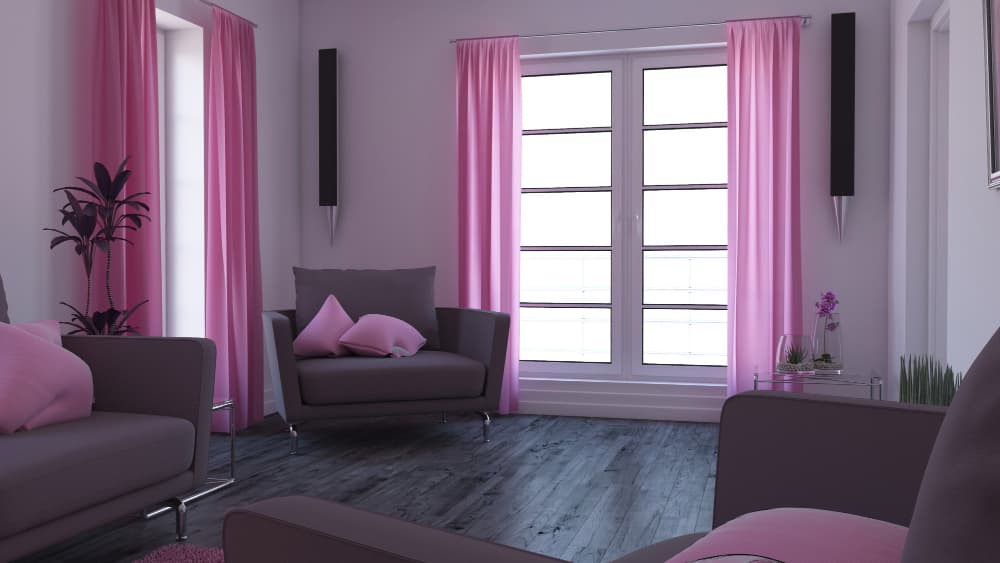 4. Choose From Solids and Printed Living Room Curtains
Curtains with patterns and simple colors have their appeal. You can use printed curtains to create an artistic or natural atmosphere in your living room. Solid curtains add flair to the living area while also elevating its minimalism.
If you want to use subdued accessories and accents, go with patterned curtains; otherwise, go with solids. This will better answer how to choose curtains for a living room. Having knowledge of the different types of interior design styles will further make the decision-making easier for you.
5. Match Curtains With Furniture
Finding your style is one thing, but figuring out whether your style complements your furnishings is another.
If you enjoy strong prints, but your home decor is classic and tranquil, select a large print in a neutral color. Remember, bigger patterns will look better on higher, bigger windows. Choose a slightly smaller pattern for smaller windows, so the curtains do not take over the room.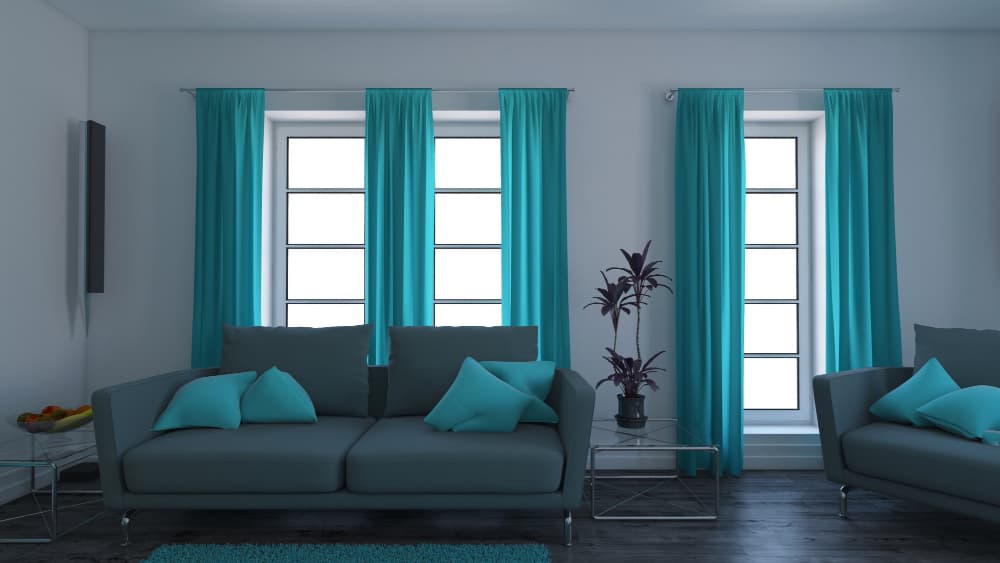 Also Read: Living Room Decoration With Plants: Types of Plants to Choose & Important Tips
6. Consider the Length
What should be the length of curtains in living room?
Traditional types can be hung from ceiling to floor, or 8 inches above floor level to the top of the window frame. 10 feet curtains for the living room look great. Moreover, the your preference also matters when thinking about how to choose curtain for living room.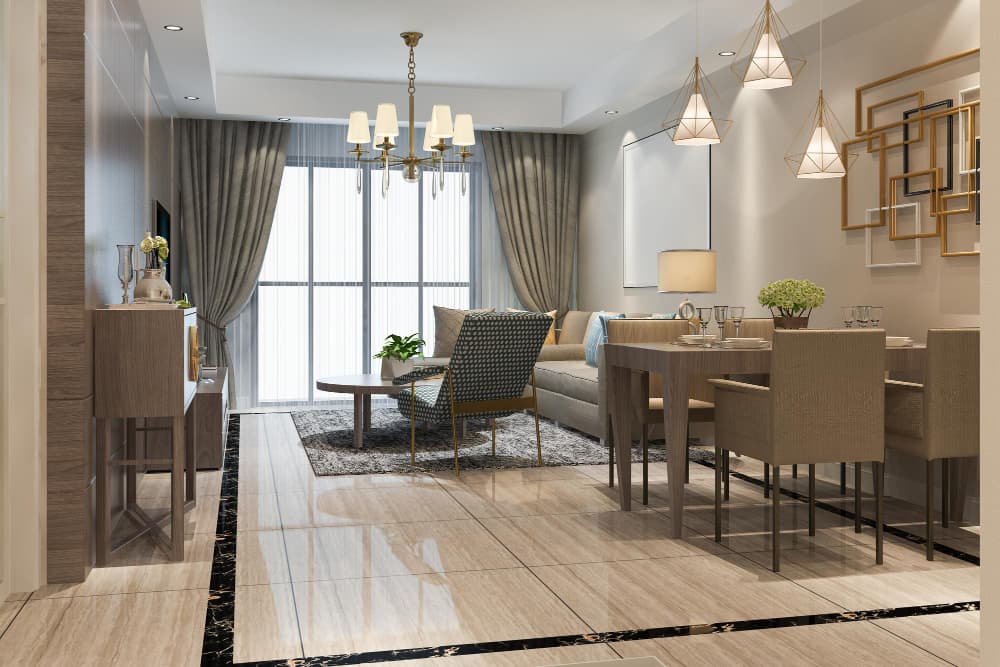 7. Measurements Before Buying Curtains for Living Room
Homeowners frequently buy living room curtains without first measuring the length and width of the windows and doors for which they are intended.
This causes a great deal of back and forth with the merchants. Make sure you have the right measurements before purchasing a ready-made curtain. Knowing the proper curtain measurements will allow you to bring alluring interior design of living room.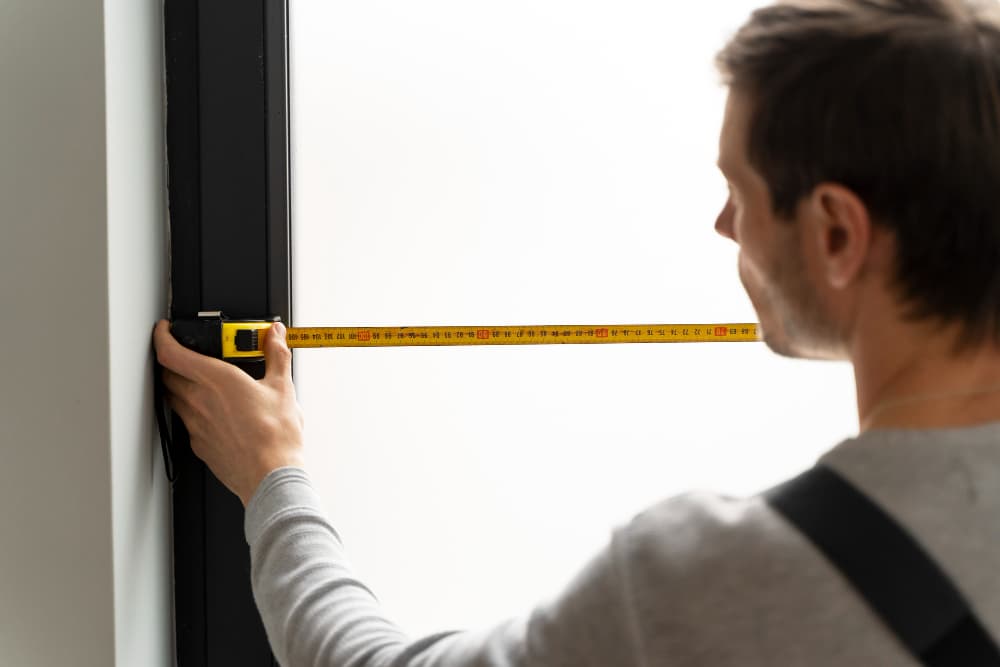 8. Consider Maintainence and Durability
While materials are at the heart of your curtains for living room ideas, their maintenance and durability are also important considerations.
It is recommended to clean curtains every three to six months. Knowing which fabric is low maintenance and which fabric is high upkeep is important. Cotton and synthetic textiles require little maintenance, whereas wool, sheer, and silk require more. Curtains with quality of low maintenance and high durability will reduce your overall interior design cost.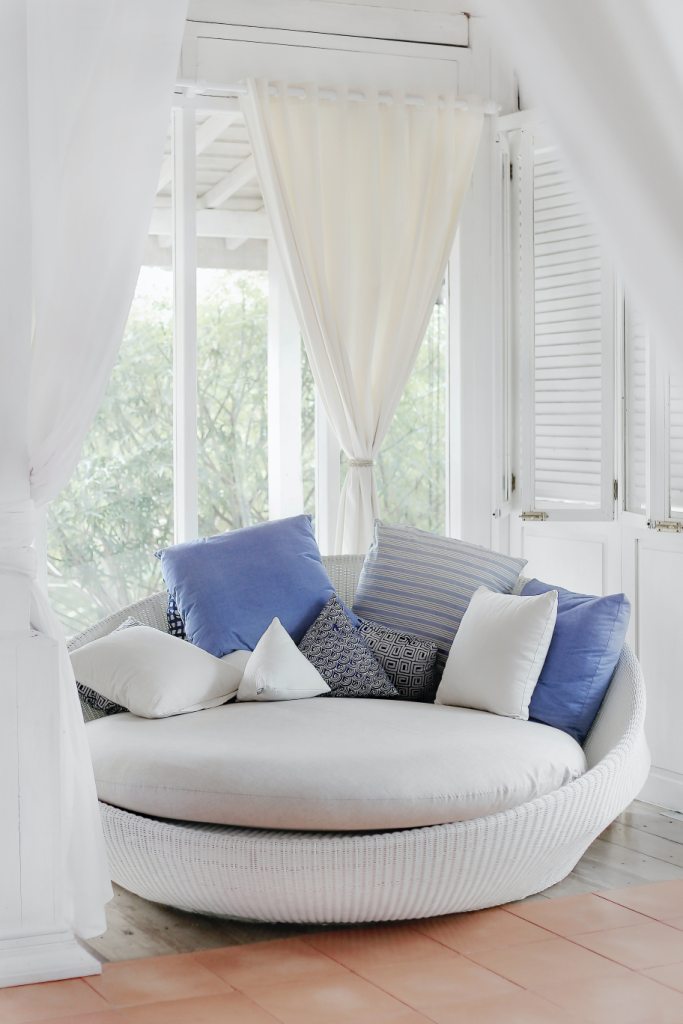 FAQs Related to Living Room Curtains
1. Which curtain fabric is best for living room?
Linen fabric is the best for the living room. 

2. What are the standard sizes of curtains for the living room?
The curtains for the living room come in three lengths— 84 inches, 96 inches, or 108 inches.

3. Which living room curtain colors are the best?
Neutral curtain colors, as per Vastu, are considered the best for living room curtains.

4. What is the difference between curtains and blinds?
The main difference between curtains and blinds is their coverage of the window. While blinds cover the window directly, curtains are usually hung in front of the window and often drape to the floor.

5. What are the different types of living room curtains?
Polyester, silk, cotton, linen, velvet, etc., are the different types of curtains for living room in India.

Wrapping Up:
We are confident that all your questions about choosing curtains for the living room have been answered. Just remember the basics: choose the proper fabric, understand the textures, colors, and care requirements, and you'll be well on your way to creating the living room of your dreams!