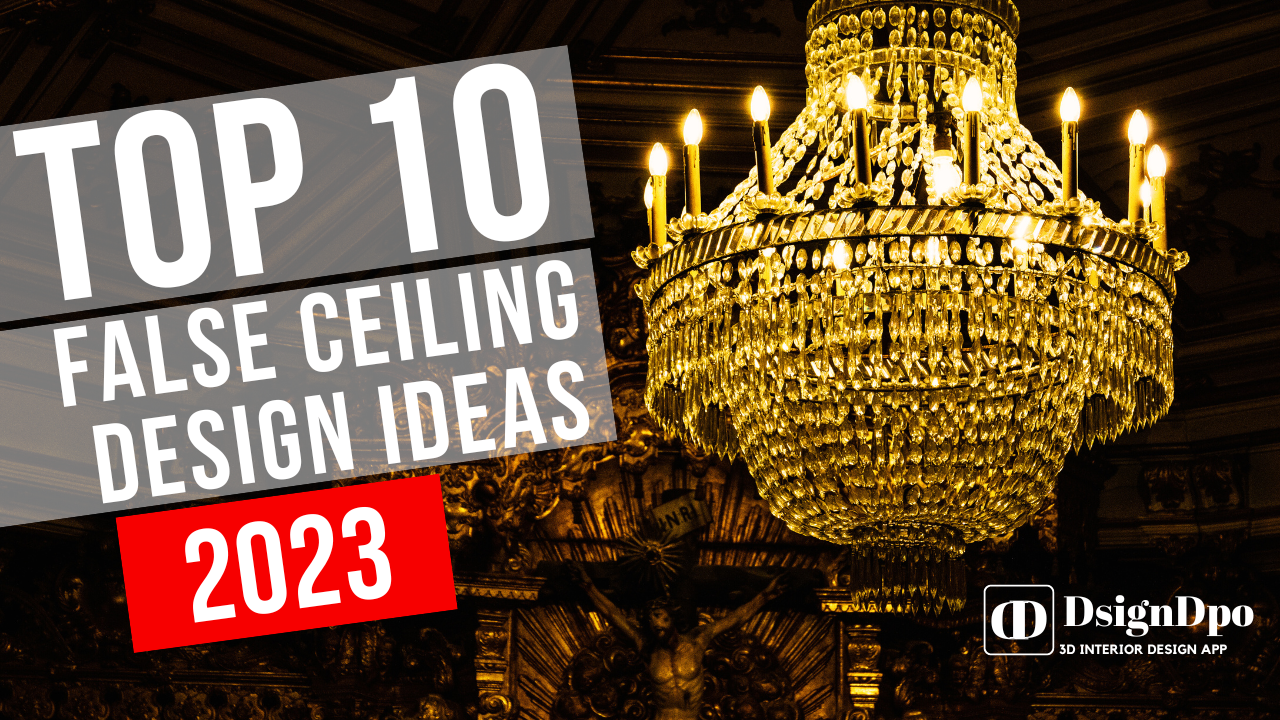 False Ceiling Design Ideas 2023 – Top 10
False Ceiling offers a wonderful opportunity to infuse style, functionality, and acoustical control into your home, while also contributing to enhanced energy efficiency through insulation.
In this comprehensive blog post, we will explore the top 10 false ceilings designs ideas, each poised to elevate your living space. Moreover, we will provide you with expert tips on how to judiciously select the ideal ceiling design that seamlessly aligns with your unique spatial requirements.
1. Embrace the Elegance of Single-Layered False Ceiling Designs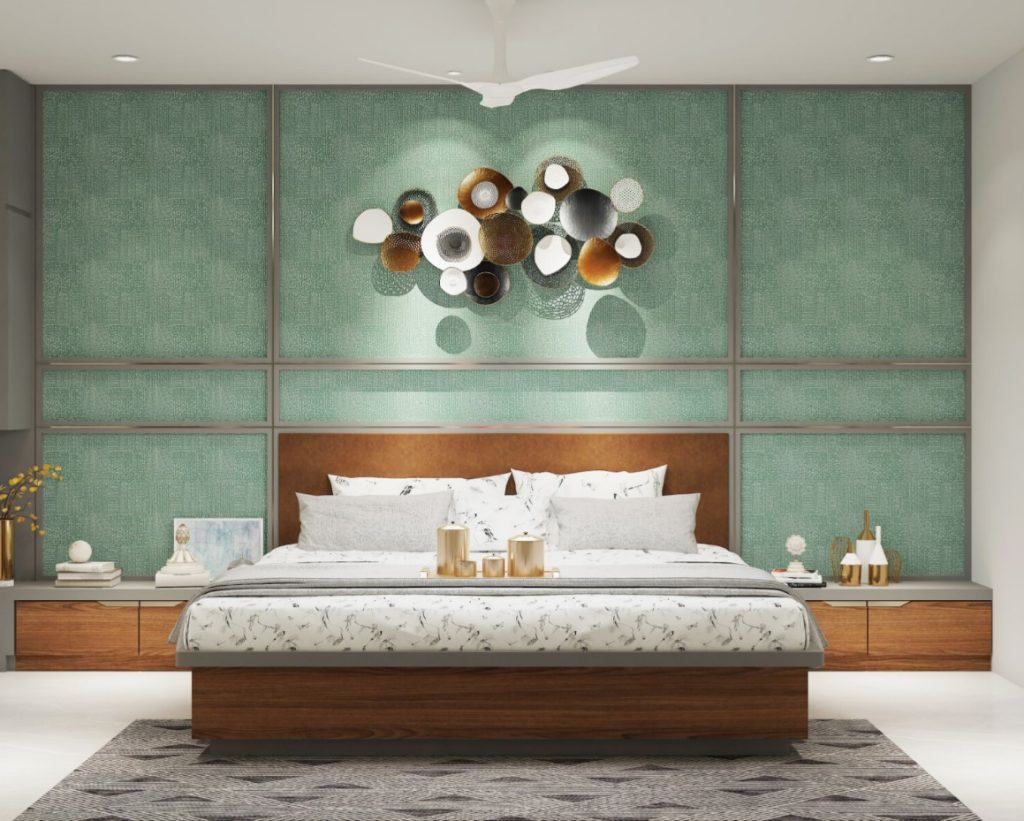 Single-layered designs are capturing attention for their sleek and sophisticated appeal. Furthermore, their relatively straightforward installation can translate into considerable cost savings during your renovation endeavors.
2. Illuminate with Geometric Shapes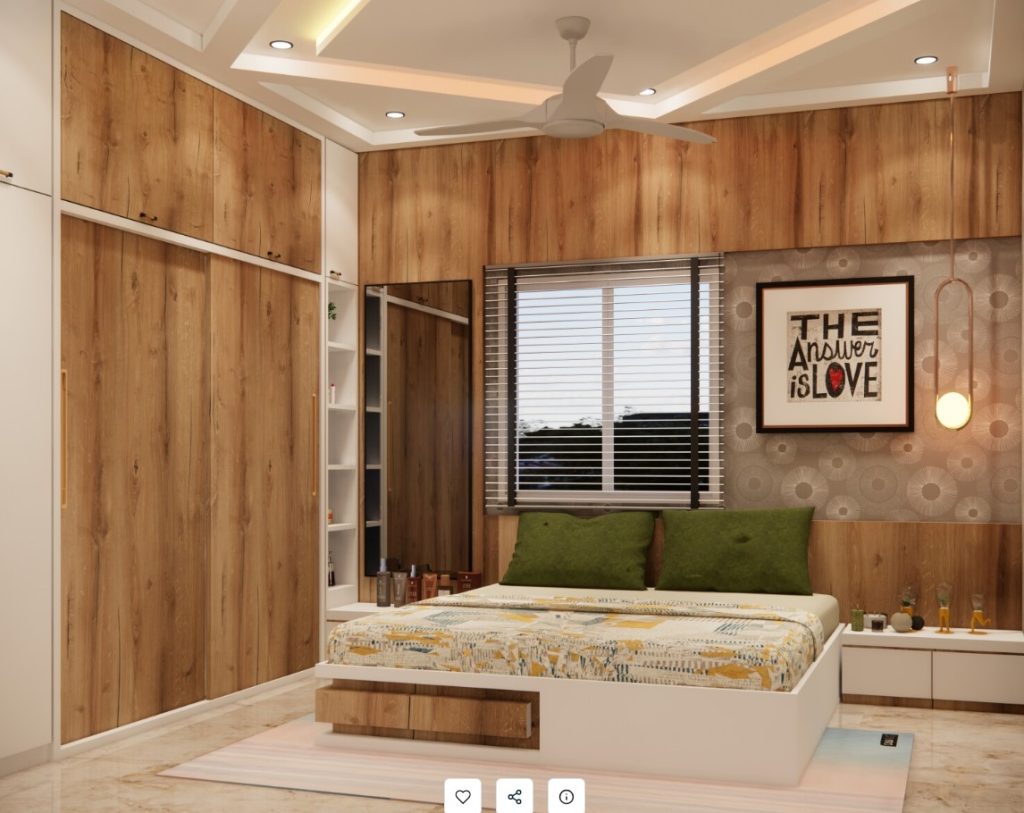 The enduring trend of geometric shapes continues to reign supreme in the realm of ceiling design. These shapes not only captivate the eye but also seamlessly integrate into an array of decorative themes.
3. Dynamic Ambiance with Color-changing (RGB) LED Lights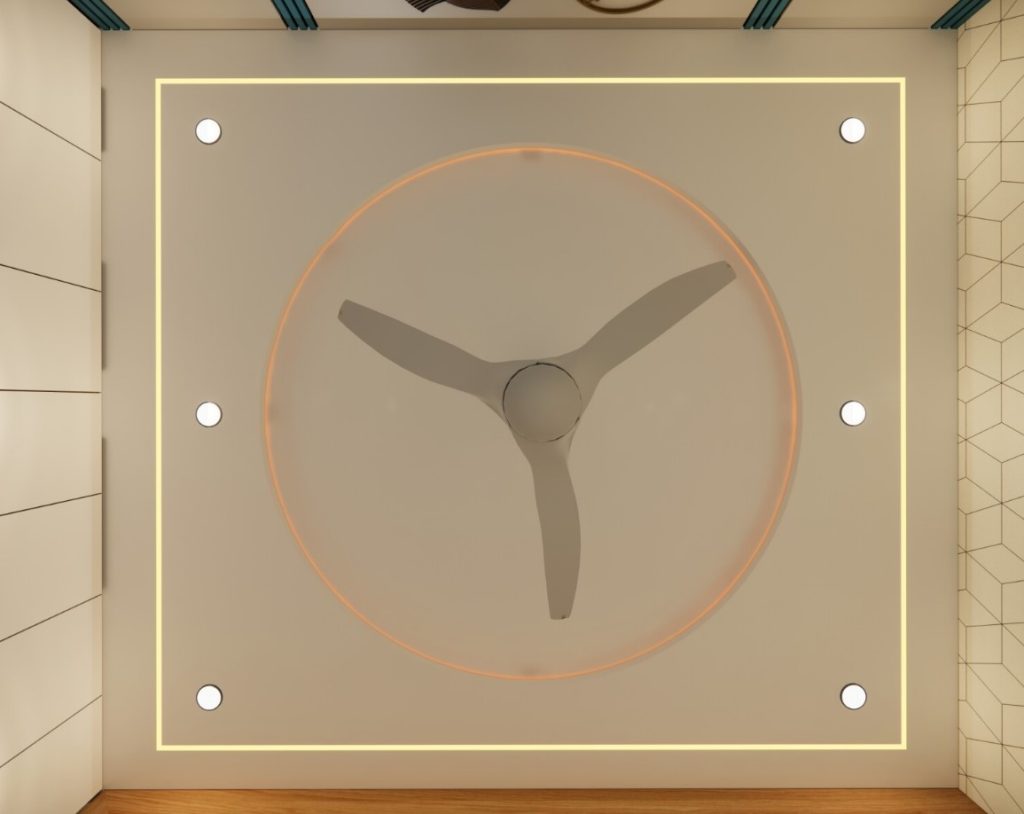 Experience the allure of color-changing LED lights that bestow an engaging and dynamic ambiance upon your false ceiling. Beyond aesthetics, these lights empower you to craft diverse moods within your living space.
4. Intricate Luxury with Inlaid False Ceiling Designs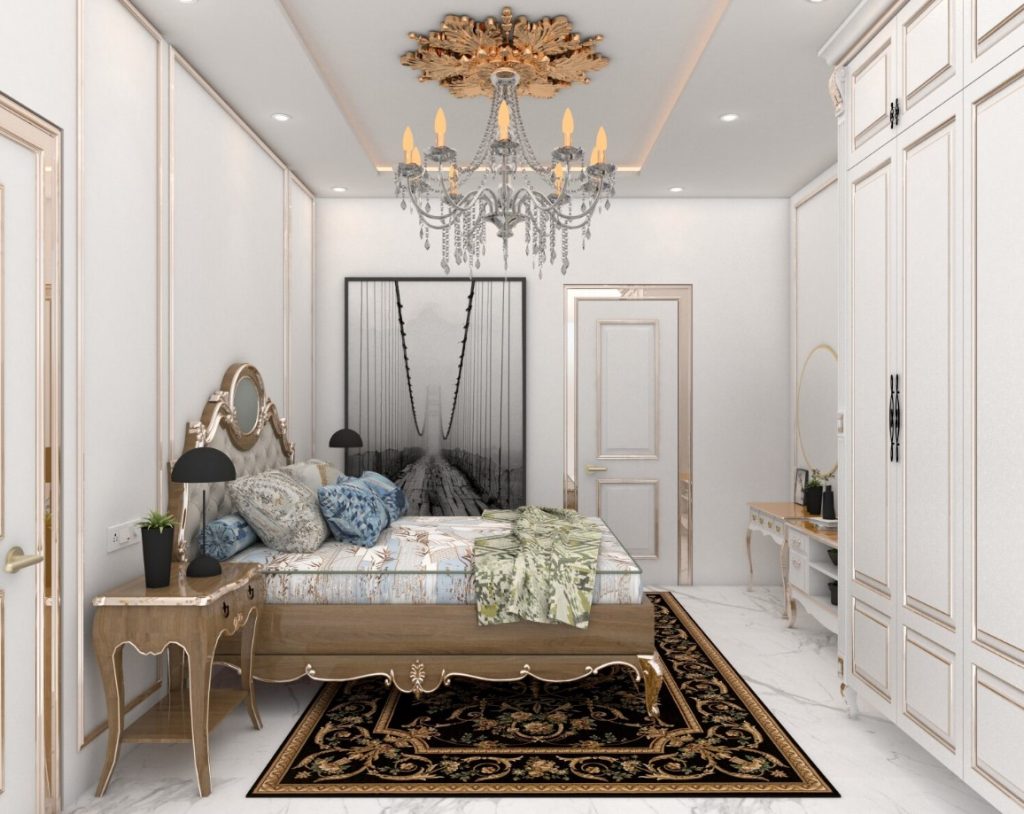 Elevate your ceiling's aesthetic by introducing inlaid designs, which exude a touch of opulence. Available in various materials such as wood, metal, and glass, these designs manifest luxury in every detail.
5. Create Dimension with Raised Panels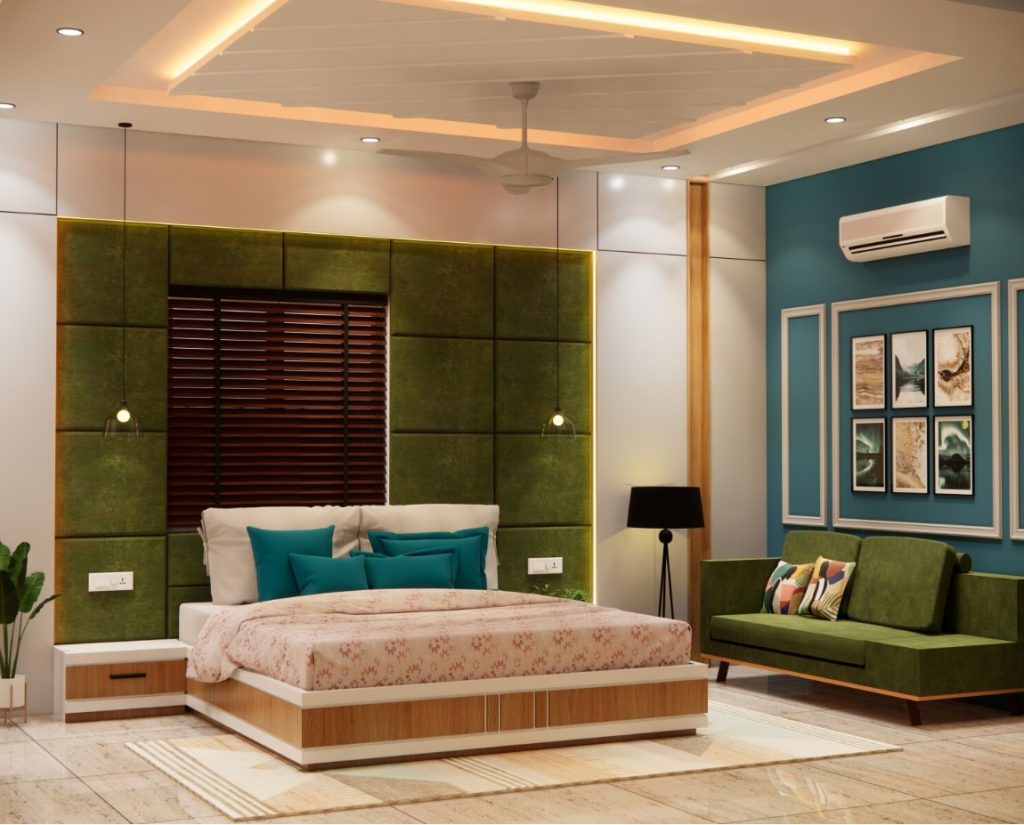 Raised panels grant your false ceiling a sense of depth and dimension, possibly even evoking a coffered effect for added charm.
6. Enhance Acoustic Comfort with Acoustical Panels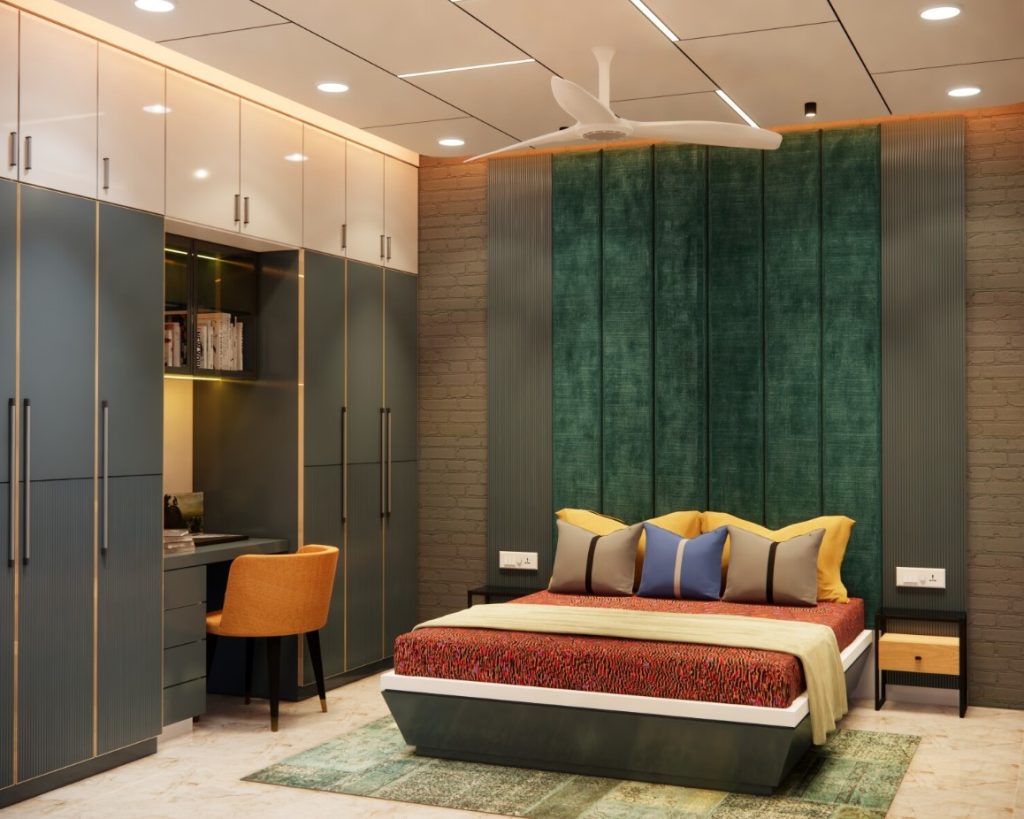 Transform your home's auditory landscape with acoustical panels that enrich sound quality while mitigating the intrusion of noise pollution.
7. Elevate Safety with Fire-Resistant Panels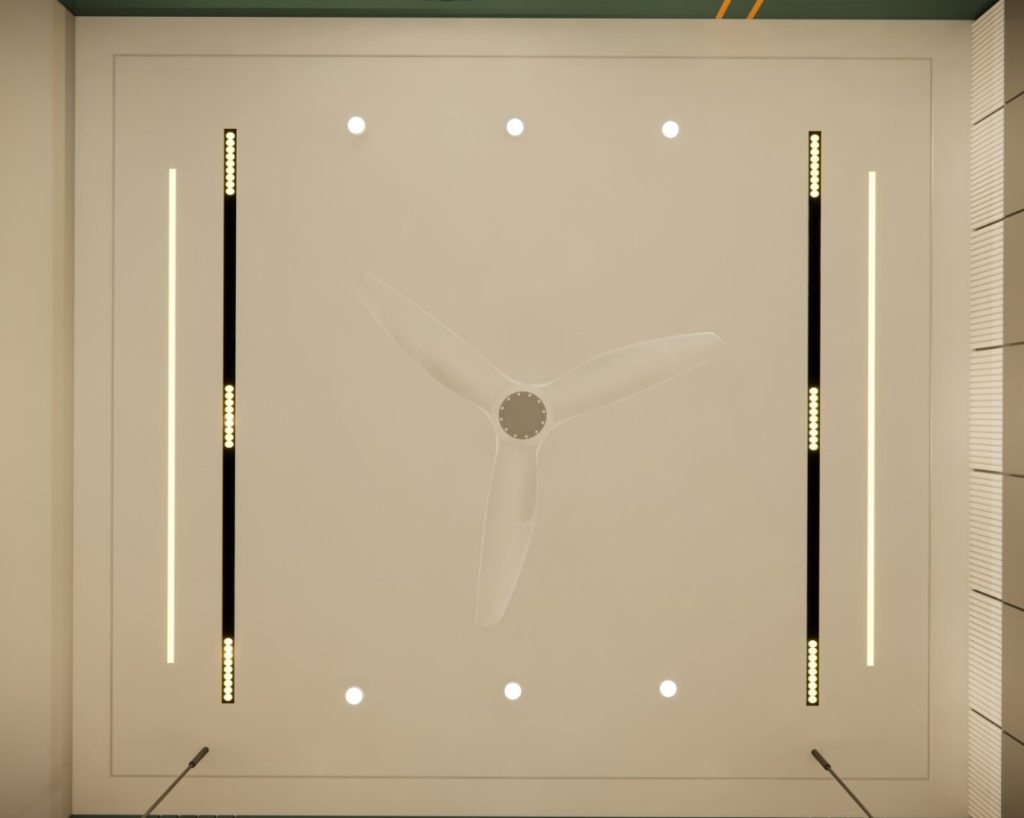 Prioritize safety and security by incorporating fire-resistant panels, offering an essential layer of protection against potential fire-related damages.
8. Sustain Durability with Moisture-Resistant Panels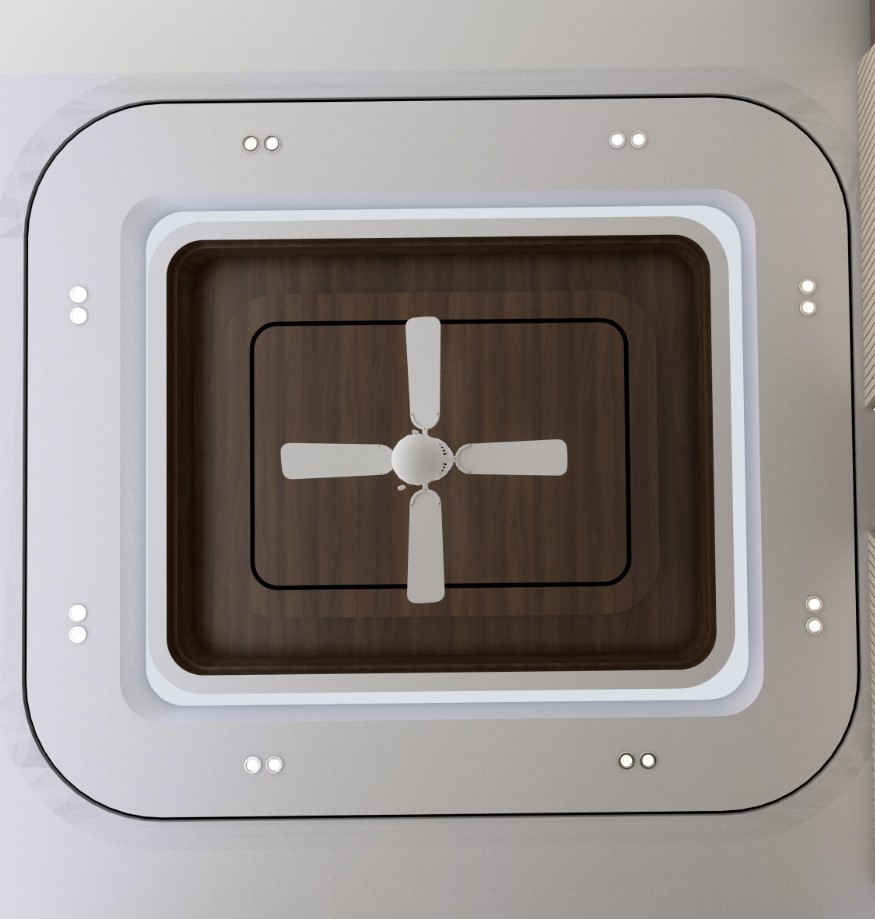 Champion durability by opting for moisture-resistant panels, fortifying your ceiling against the challenges posed by excess moisture.
9. Unleash Creativity with Custom False Ceiling Designs
Unlock the realm of creativity by collaborating with a designer to curate a customized false ceiling design. This avenue empowers you to handpick materials, colors, and shapes that resonate with your personal vision.
10. Illuminate and Accentuate with LED Strip Lights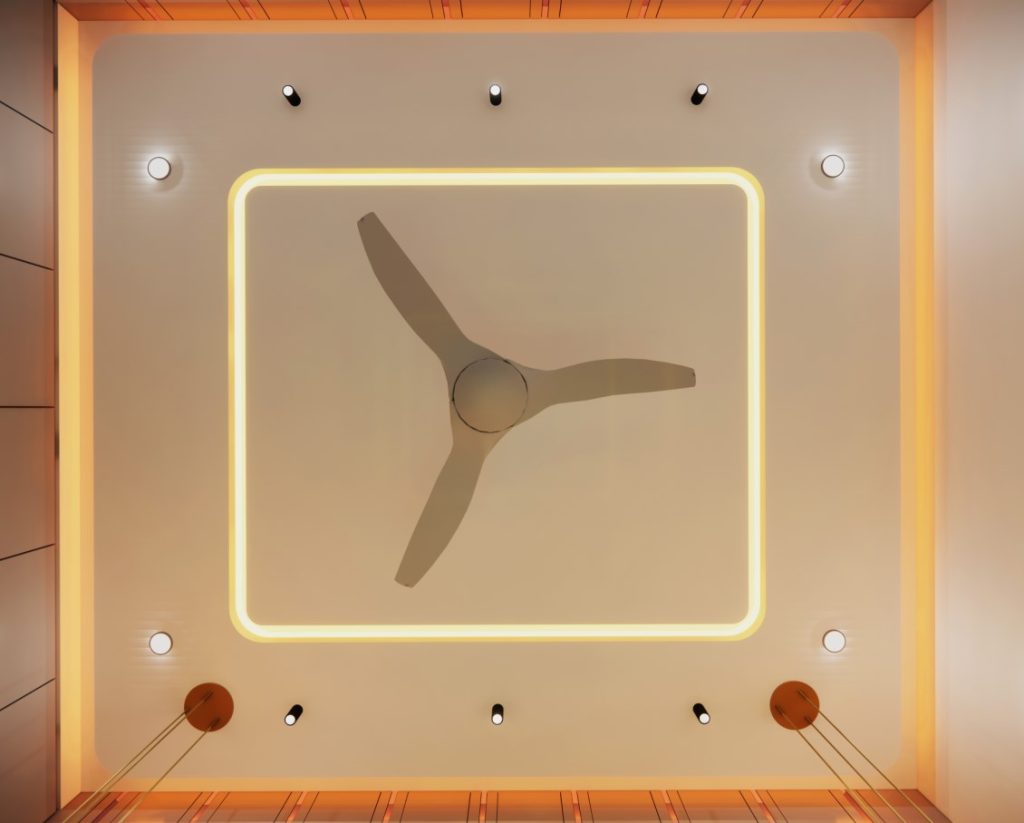 Introduce an atmospheric glow to your ceiling using versatile LED strip lights. These fixtures serve as both ambient lighting and dynamic accents, effectively spotlighting key features within your living space.
Conclusion of False Ceiling:
The world of false ceilings design marries style, practicality, and acoustical finesse to enrich your living environment. Amidst a diverse array of trends, you have the freedom to select a design that seamlessly blends with your preferences and functional prerequisites, ultimately elevating your home into a realm of aesthetic and experiential splendor.