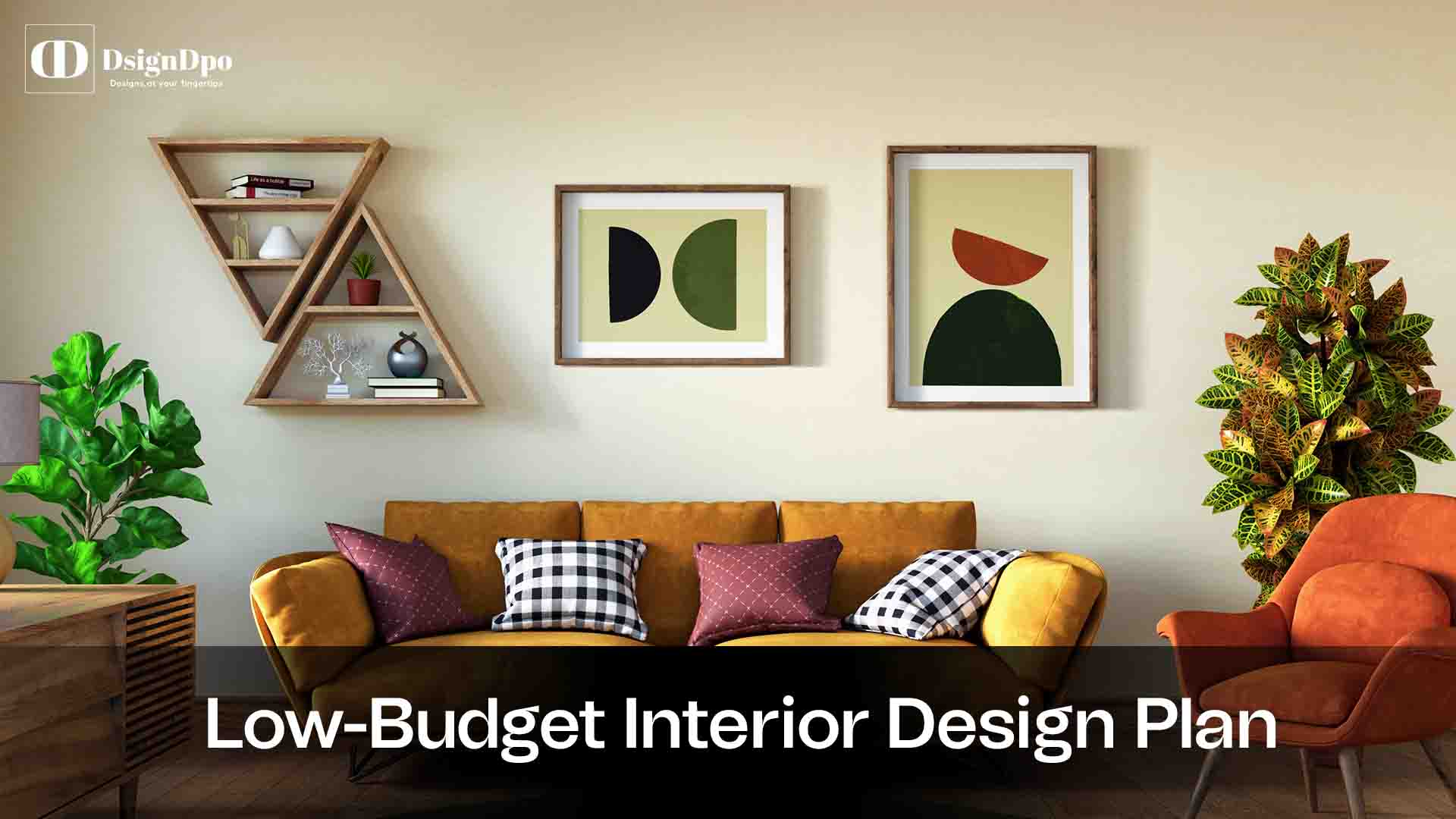 Home Interior Design With Low Budget in India (8 Best Ideas)
One of the biggest reasons many Indians don't opt for a professional interior designer for their homes is the cost. But things have changed nowadays for better. There are several ways to plan an interior design with low budget in India that makes the home look aesthetic and appealing.
Undoubtedly, home is a place where you feel the most at ease. Therefore, when you start arranging the interior of your home, do it in a style that seems comfortable to you. Instead of attempting to finish everything at once, take things slowly. Not knowing where to start is the most frequent problem in interior design. The issue of home interior design then arises.
People today are more pragmatic, want to spend less and gain more, and like modern interiors that are clever, simple, and practical.
Planning Low Budget Interior Design for Indian Homes
The hardest part of the design process might often be budgeting, but avoiding misunderstandings and expectations that can't be satisfied is necessary, so we have to do interior design with a low budget.
Your expectations for the furniture's quality and design and willingness to pay for both are communicated to the designer through your budget.
Since they are unclear about a realistic budget to enhance the place's look and feel, homeowners find budgeting a challenging step. Here are a few low-budget interior design ideas for home that follow the latest trends for 2022.
You can learn how much it might truly cost to create a home from this blog. It includes some money-saving suggestions, our best budgeting advice, and ways for your low-budget interior design ideas in India.
Also Read: 7 Best Colors for Bedroom Walls With Reasons & Benefits
Low Budget Interior Design Ideas for Homes in India
1.Choose Textured Paint or Inventive Painting Techniques Instead of Wallpapers
Wallpapering your interiors may be appealing from a personalization standpoint, but it can also significantly raise your design expenditures. Choosing paint over wallpaper is another option to incorporate personalization into the home design on a budget.
Consider using textured paint to give your additional space depth if you prefer a more detailed appearance. For extra variation in interior design on a budget, you might also consider employing different painting techniques like sponging or color-blocking.
2. Refurbish Old Furniture Instead of Purchasing New
Your furniture deserves a second chance, just like most things do. However, knowing how to decorate on a budget may have taught you that purchasing new furniture may be a costly endeavor.
There are also be a few inexpensive home décor options available on the market, but they could not be of high quality.
Refurbishing is your greatest option if you currently have a good set of existing furniture that still has a lot of life in it.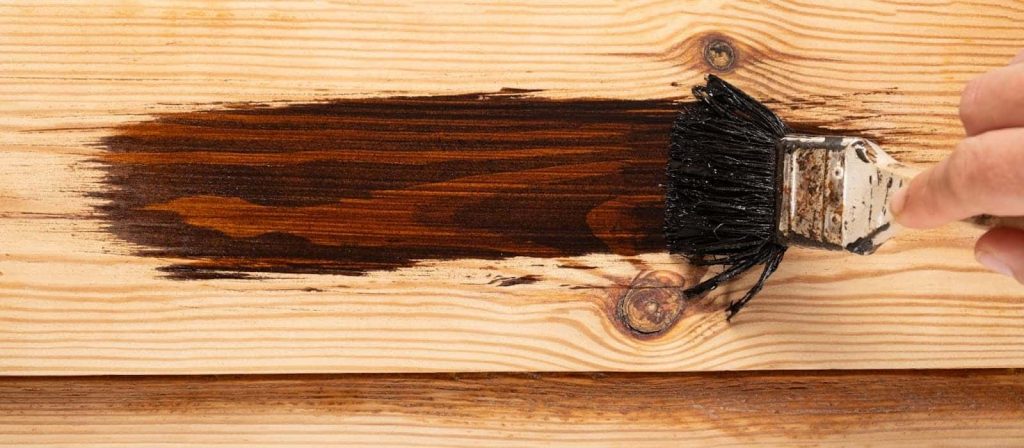 To complete the deal, you have two options: replace the upholstery or get a new coat of varnish. Whatever method you use to repair your furniture will undoubtedly give interior design on a budget a more upscale vibe.
3. Try Economical Accessories in Bedroom for Low Budget Interior Design
Are you looking to give your bedroom some low-cost interior design flair? To add some interest, think about experimenting with a straightforward bed canopy. It is very useful if you're looking for low-cost, easy-to-install decor.
In addition, simple curtains can be used for an exquisite appearance, or you can choose to design them with LED lights for more coziness.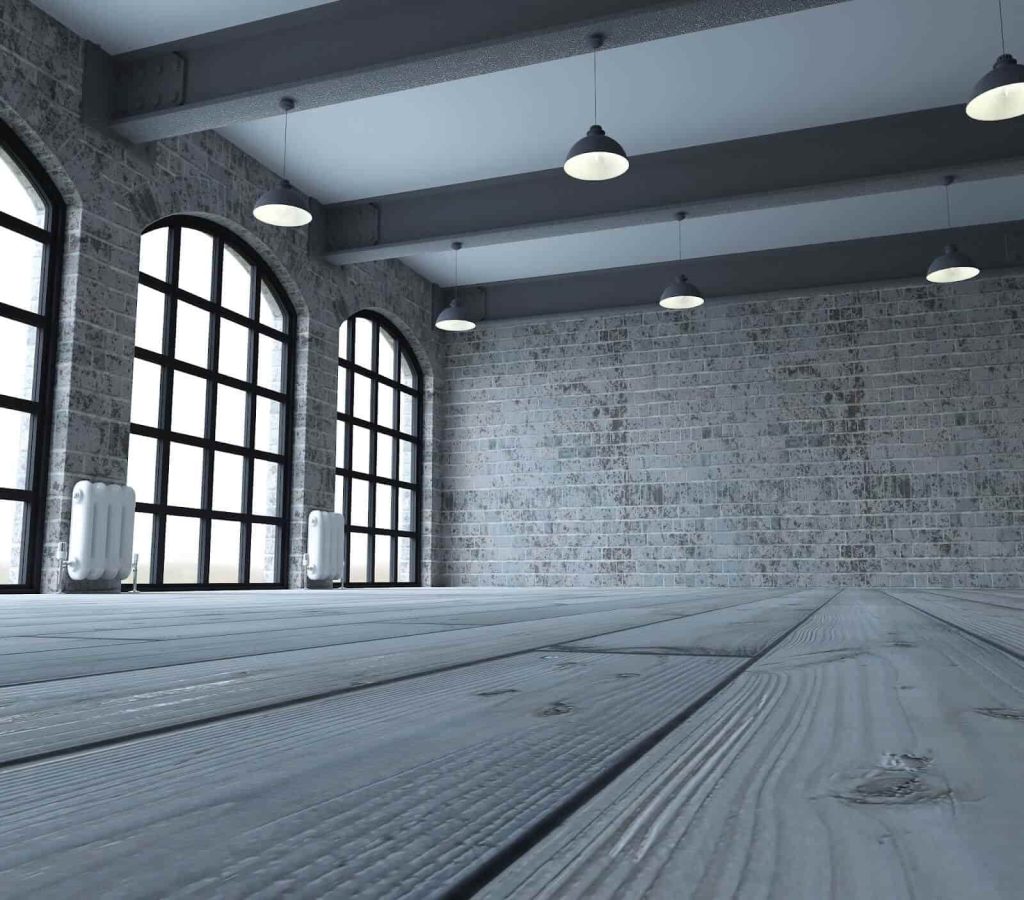 Change your bedding and headboard for a more streamlined appearance for more inexpensive home design ideas inspiration. In addition, a headboard can serve as a focal point for your bedroom.
Additionally, it is DIY-able and can be upholstered, making it ideal for low-cost interior design projects. Depending on your room's other design components, keep it straight or go for a splash of color.
Also read: Importance of Interior Designing: Top 8 Reasons Why Interior Design is Important
4. Use Accent Chairs
A statement piece like an accent chair is the best way to liven up a boring space. If you're not sure what an accent chair is, it's simply furniture that gives your room a touch of elegance. And what better approach to achieve low budget home interior design than with cost-effective statement items?
You can refinish or upholster an existing piece of furniture to use as decor if you're looking for inexpensive home decoration ideas. For example, you can easily use any armchair in your possession to add attention to uninteresting regions by giving it a standout look.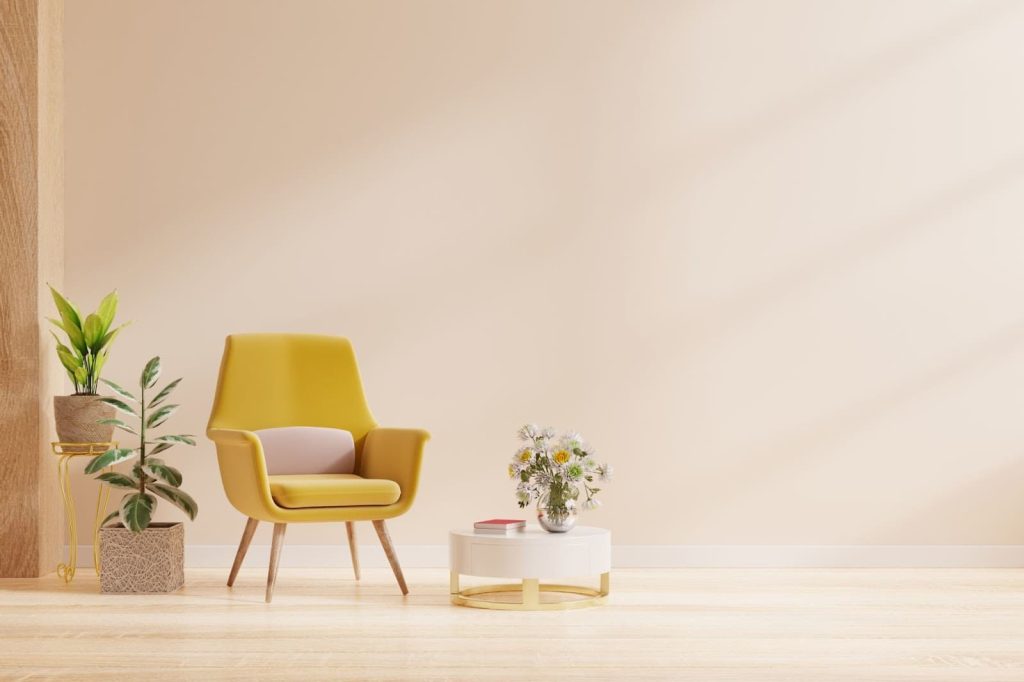 5. Play Around With Soft Furnishings and Textures For Affordable Interior Design
There are more affordable interior design statement-makers besides accent chairs. You can also create a more upscale appearance with the appropriate soft furnishings for your interiors. "Soft furnishings" often refers to decorative items made of fabric, like carpets, toss pillows, and curtains.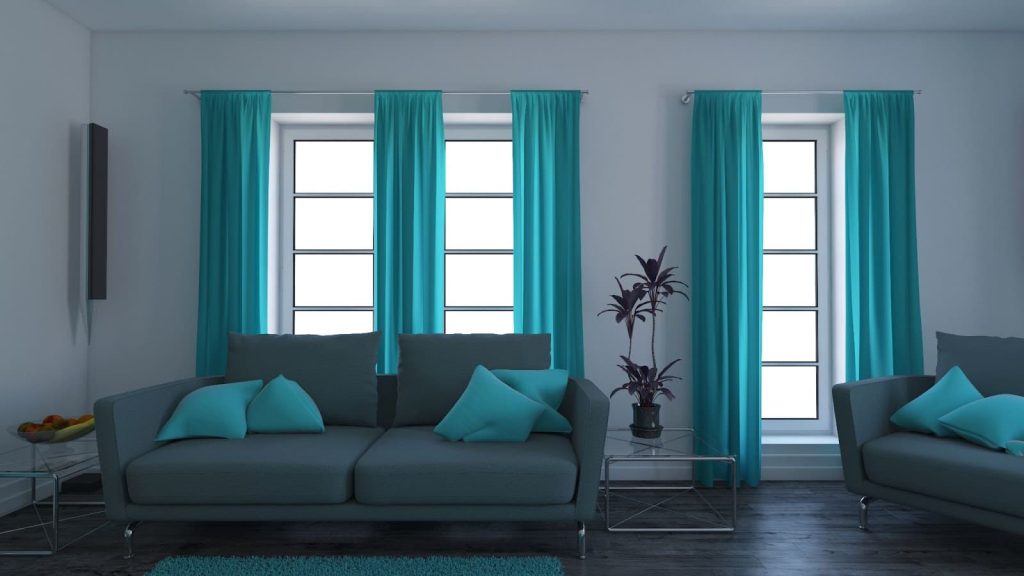 Affordably designed interiors can add a touch of luxury by experimenting with different textures in your soft furnishings. For some tailored style, incorporate a dash of faux fur or velvet fabric into your rugs or throw cushions. Make sure, though, that your soft furnishings complement the textures and colors utilized in the rest of the area.
6. Use Soft-Color LED Lighting
It is long gone when each room's only illumination source is a single tubelight. Various lighting options now determine the ambiance in your home. You can add usefulness to the lighting you pick in addition to enhancing the atmosphere. This might add a bonus to your low-cost interior design and increase convenience.
If you want to lower your overall lighting costs, invest in LED lights because they are generally more affordable and energy-efficient over time.
You could want to use lighting fixtures with designs that can improve your area if you're on a tight budget for interior design. Your home's aesthetic can easily be given an industrial twist by adding metal accessories.
You can also consider using recessed, pendant, and track lights for your low-cost interior design.
7. Use Indoor Plants
The simplest interior design tip for sprucing up your home on a budget is to utilize indoor plants. You were likely thinking of plants when you felt something was missing from your home after looking around. You can easily bring life to your area without the hassle of making any adjustments by adding house plants.
Additionally, plants are a cost-effective, eco-friendly option for home decor. This is because they both decorate and serve to detoxify your home. Consider adding large indoor plants to stale areas, or use smaller potted plants to decorate your shelves.
Also Read: Living Room Decoration With Plants: Types of Plants to Choose & Important Tips
8. Use Uncommon or Modern Door Handles
Handles are a fantastic low-cost interior design choice for apartments. Consider using unusual or modern handles that serve as decor pieces rather than standard ones to adorn doors and cabinets.
Options range from cutlery-shaped handles to mosaic door knobs, chrome bars, and mosaic door knobs.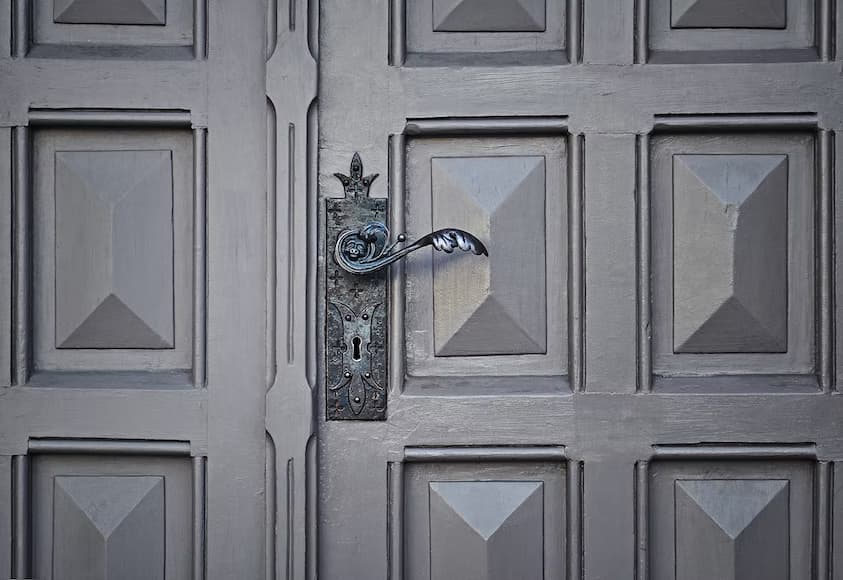 Bonus Tips for Home Interior Design in Low Budget
Here are a number of more tips and interior design ideas in low budget in india that you can easily follow:
Get a unique nameplate for your front door. Placement of a few plants will give your design a welcoming feel.
Sticky tiles and decals can add personality with little price or work. These are perfect for a child's room.
A vibrant shower curtain, a bathmat, and towels in coordinating colors can give your bathroom a refined appearance.
On your open shelves, show off your collection of coffee mugs. A few creative ladle fixtures will give your design some flavor.
For your foyer, a console with a stylish mirror is a need. Your console's lamp will heighten the tension.
Also read: Interior Design Cost in India (2022-23): Per Square Foot, By Cities & Flat Size
Final Thoughts on Low Budget Interior Design for Home!
These are some of the best tips and ideas for home interior design in India with a low budget. With these ideas, you can add a touch of elegance and beauty without investing too much on it. If you have more ideas to add, feel free to share with us in the comments below.