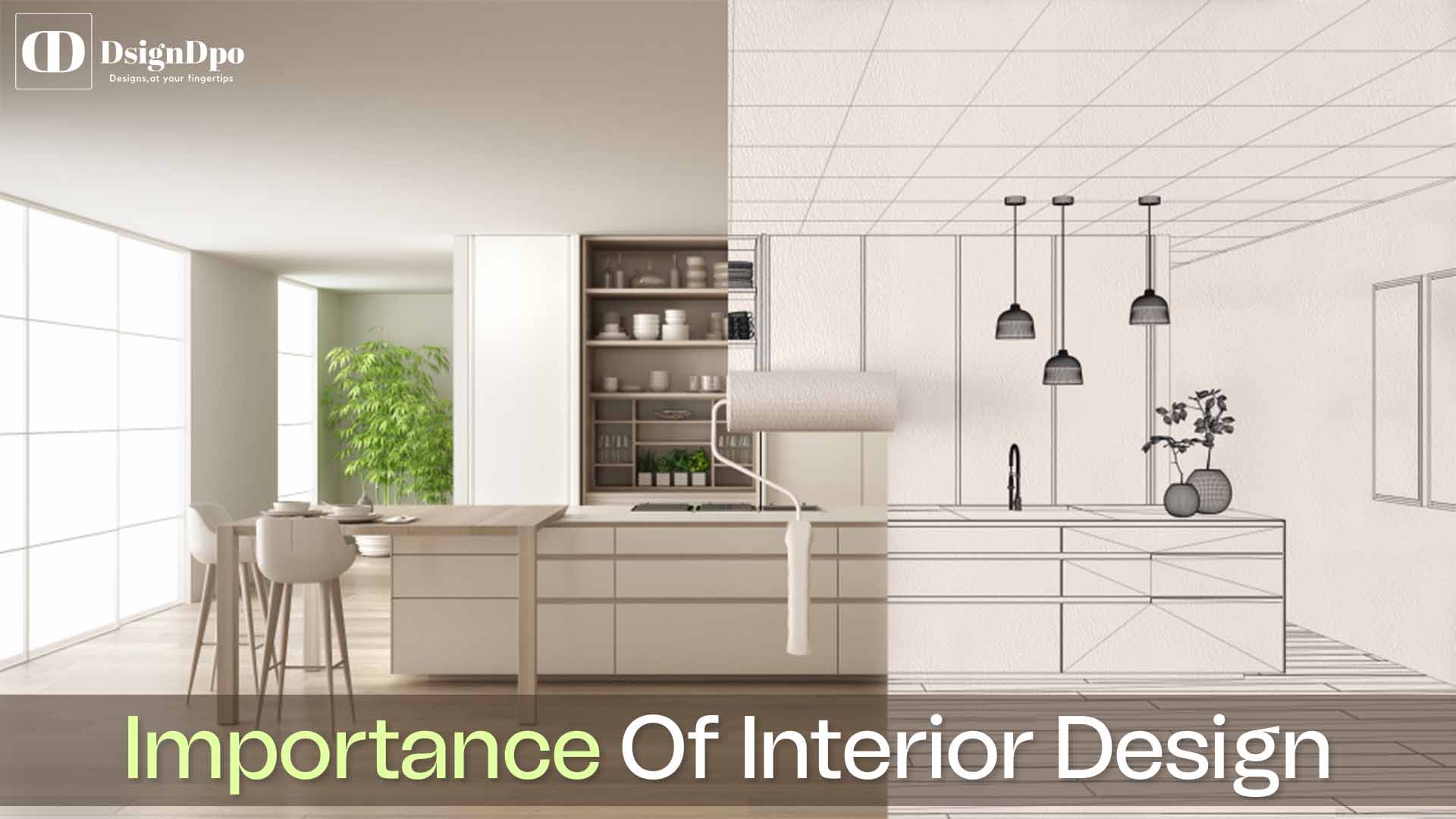 Importance of Interior Designing: Top 8 Reasons Why Interior Design is Important
The place you work or you live describes what your personality is. The time people spend at home or office is their mediation and tells about behavior, way of living, and living conditions.
Unfortunately, people do not have a clue about the importance of interior designing and how interior design influences the way they live and the way they behave.
Interior designing of homes and other places like offices or workplaces can significantly improve the livability of occupants and people coming to those places.
We know that first impressions are the last impressions, so it is also valid for the places we live. In this comprehensive write-up, let's understand some basic concepts about the role and importance of interior design, what could be the perfect interior design definition and some aspects of the home's interior design.
What is Interior Designing? The Ideal Definition
There could be many bookish and theoretical interior design definition out there. Still, according to experts, interior design is the skill and craft of designing, organizing, and structuring the interiors and furnishing of a livable place.
We can also say that a process wherein the designer crafts the area to look appealing and boosts its usefulness.
We believe every space and wall has to be unique and serve a purpose for the owner. Unfortunately, an average person does not possess the ability to make these things real. Therefore, it is always better to opt for modern solutions like an interior designing app.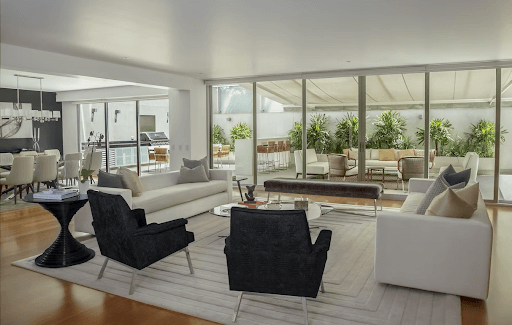 Also Read: What Are The 7 Interior Design Principles?
Quick Throwback to History Showing Why Interior Design is Important
Interior designing has always been an essential strand in human history. People from different ethnicities and locations have designed infrastructures that best suit the environment and their needs.
If we look at the ancient Indus valley civilization infrastructure, we will find that it was a marvel and the civilization was way ahead of its time. We may observe that basins right-angled roads and walls with mud bricks used to build a building so that they could remain cold.
It was possible without the proper knowledge of architecture and realizing the importance of interior designing.
These things point out that interior design is not a new concept. Since the beginning of the neolithic age or 10,000 BC, when people came out from caves and settled near rivers and farmlands, they invented the idea of interior design. It just didn't have a name.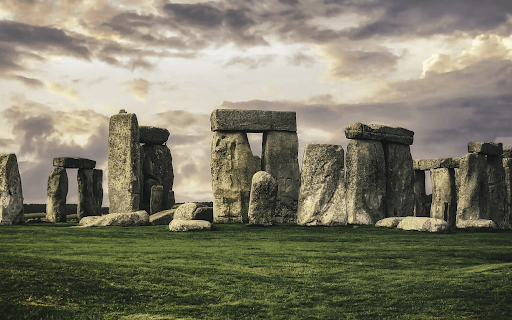 However, the word interior designing itself is not so old and is dated back just 100 years.
Interior designing is an ever-changing concept that changes with time. For example, the interior, which may have been attractive 50 years ago, might look outdated today.
It is essential to hire an excellent skilled interior designer with a future vision or better find some modern solutions. Once designed ideally, the place can look mesmerizing forever.
Also Read: Full History of Interior Design With Timeline (From Egyptian to Victorian Era)
What is The Role of Interior Design?
People have entered an era where various understanding fields have become very easy; minor problems that do not require specialized skills can now be solved using different internet-based platforms. But this does not imply in the case of interior design.
People at a glance may think that furnishing their home or decorating their walls may be an easy procedure and does not require any specialized skill-set. But it is not solely true.
Interior designing is an art that requires a proper vision and skill. People with no knowledge and experience may mess up their things by designing the interior of their places by themselves.
Gone are the days when interior design was only limited to homes and workplaces. Today, with the emerging construction and building business, the importance and role of interior design has been diversified to various aspects.
The concept of interior design is heterogeneous and versatile. They have to take the best out of place, including the attractiveness and practicality for the safe and comfortable livability of the occupants.
What is Importance of Interior Designing?
The idea of interior design is to make places more attractive based on its objective. For instance, imagine an office that is more positive and workable. In the same way, think of a comfortable and livable bedroom.
It answers the question of why interior design is essential. An effectively designed place is attractive to look at and comfortable as well; the idea behind interior design is to bring every positive possibility out of the site, making it the most pleasant place for people to inhabit.
A perfect interior design may help bring productivity from every room corner to make it more usable and appealing.
Let us now look at some reasons why interior design is important:
1. Shades and Complexions Directly Affect Our State of Mind
Hundreds and thousands of color variations and shades exist. Different people prefer their different colors and shades.
However, research has shown that shades and colors influence our moods. For example, blue, green, white, and pink make people feel peaceful, while red and black color aggravates the state of aggressiveness in people.
The decision on interior shades might seem harsh to an average person, but a good interior designer can solve the issue quickly with their extensive knowledge in the niche. A perfect interior design includes the colors and shades best suited to the place according to its use. This is one of the top reasons showcasing the interior design importance.
2. Positivity of Place
Many people succumb to mental issues, including depression and anxiety, in this competitive world. The easiest solution to reduce or avoid such illnesses is to live in a positive place.
Undoubtedly, the positive vibes on the site have a curative effect on these mental and physical conditions.
The positive energy combined with better living or working infrastructure will directly increase the productivity of people.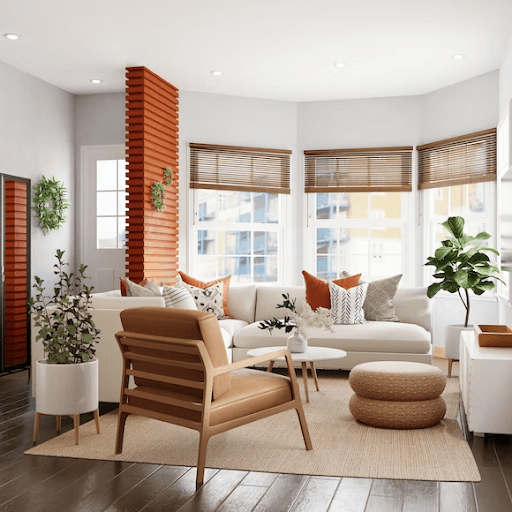 3. Great Way to Express Your Personality
The easiest way to know someone is to look at their living room. People tend to decorate and shape their homes according to their personality and personal liking. This tells many things about them. While knowing the role and importance of interior design, it is worth nothing that good interior also helps to replenish the nature of guests or people who regularly visit the place.
4. Safety
A good interior design will always provide the safest environment for the people living inside and around the structure. Excellent and robust infrastructure and building materials are significant elements of good interior design. 
The goal is to provide a safe and eco-friendly environment for the occupants and neighbors; environmental damage has to be eliminated or minimized.
5. Sense of Environment and Character
The coming generation is very conscious about the environment and desires to work close to nature; people want to live and work in places that have an essence of nature in them. A good interior design can bring the ethos of environment and character to the room or workplace.
Also Read: What Are The 7 Interior Design Principles?
6. Appealing Look and Feel
Modern and sledded furniture is no longer in the trend. Instead, people want to move back to raw and traditional formats. The classic furniture designs are positive and appealing; they occupy less space.
7. Efficient Spacing
Interior designing has a lot to do with efficient spacing, enhancing the operational use of every corner of room space, using the perfect combination of colors to make the place appealing, and improving the quality of life of the people using that space.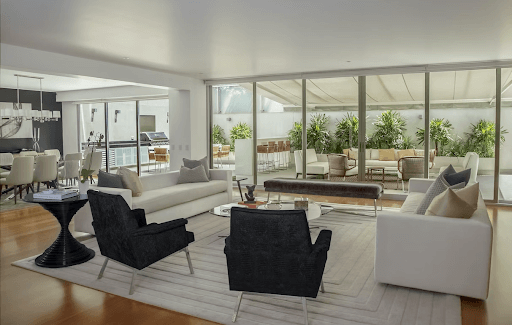 8. Lift Well-Being and Standard of Living
Interior designing of home is essential to beautify and enhance ease of use and comfort of home. Home is where we live, so having proper lighting, shades, and attractive-looking amenities is essential.
Home interior design aims to lift people's well-being and standard of living. People have realized the importance of a positive home environment during the lockdown period. A good interior design of a home can bring about all these things while also bringing happiness, affinity, positivity, and smoothness in life. 
Also Read: Role & Importance of Colors in Interior Design
Conclusion
Interior design has been transforming the way people live. Designers, along with the owners, decide the way they want their place to look and feel. One should always keep in mind their color and ambiance choices while elaborating their needs to an interior designer. It is equally essential for interior designers to listen and understand their clients patiently and tell them about possible changes in their approaches.
Owners need to realize that however capable they are, it is not visible to design the home by themselves as it may pose specific challenges that may be difficult to resolve. Instead, choose an experienced and skillful interior designer to make your place habitable.