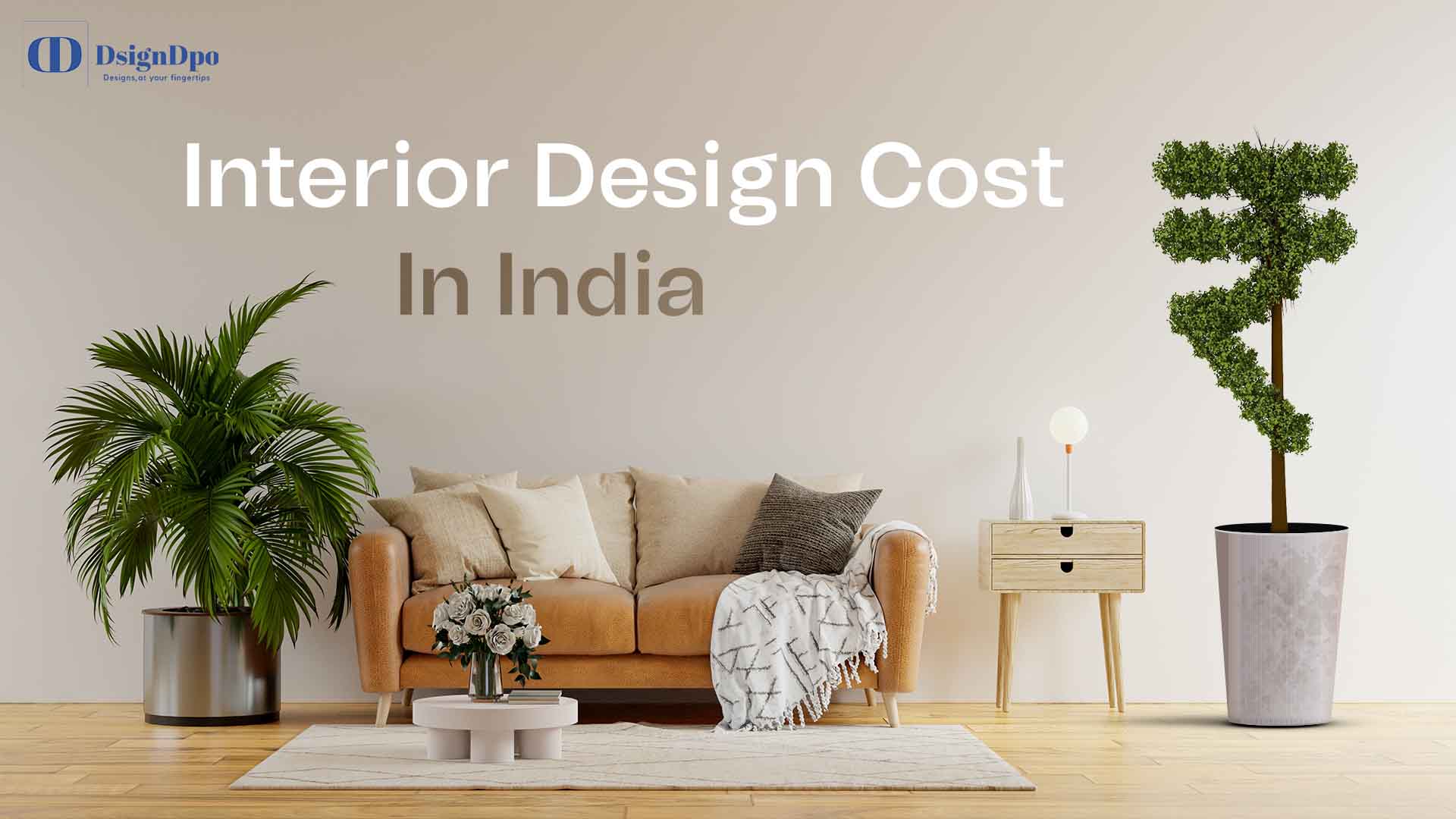 Interior Design Cost in India (2023-24): Per Square Foot, By Cities & Flat Size
Home is the place where we live. We all want to feel as if we are in heaven while living inside our homes. People hire interior designers to make up their homes and other places. While finalizing the materials and designs, another thing that people are conscious of is the budget.
One thing that makes people conscious is what is the cost of hiring an interior designer in India. The cost, though, varies greatly depending on experience and their charging pattern.
Some designers charge hourly, while others charge on a project basis. When choosing the final candidate, it is important to understand the basic interior designer costs.
Before everything, there are the initial visit charges that every interior designer charges. The prices are different for every designer. Average visit charges are ₹1500 – ₹5000 in India.
You do not need to worry. We are here to clear all your doubts and concepts about how much is an interior designer cost. We will cover various aspects like average cost, place size, hourly designer rates in India, and cost for interior designing of 3BHK, 2BHK, and 1BHK apartments.
Factors That Influence Interior Designer Cost
Several factors come into account while considering the cost of interior designers. A few of these factors are the square footage of the place, the commission charges on products, the brand name, and the designer fee.
Size of The Place in Square Foot
Good professionals quote you the interior design cost per square foot anywhere from ₹8 to ₹90. The prices may go higher with the city. In metro cities, the price of interior design is generally higher. This alone is the price for the blueprint of interior design. If we add the material and appliance costs, the prices may go as high as ₹3000/sq.ft.
Always check before making a final decision, as the policies and terms of every designer are different. Some include furniture charges in their final cost, while others may include electronics.
Commission Charges on Materials
All the materials and appliances that designers buy generally cost 5-10% higher than their market value. People do not need to go and buy stuff by themselves, so designers put effort into buying these products.
Hence, the designers charge for their time and efforts. It is the owner's decision. They are free to buy things by themselves and save money. No fixed policy allows designers to buy interior decorating materials.
Brand Value of the Designer or Interior Designing Company
The big interior brands in the market generally have packages for different projects. They normally charge higher than local designers. These big brands maximize their profit share, and the customer agrees to pay more. People perceive expensive things as better, and big brands use these perceptions.
Check with local players while considering your interior plans. Some local designers provide high-quality services and materials at the same price. This could benefit you a lot and reduce the burden on your pocket.
Interior Designer Fee
Apart from the material and blueprint cost, most designers have separate fees. It depends on the experience and brand value of the name. There is no fixed cost of hiring interior designer in India. Different designers charge different fees. It is calculated by averaging the area cost, brand value, and material cost.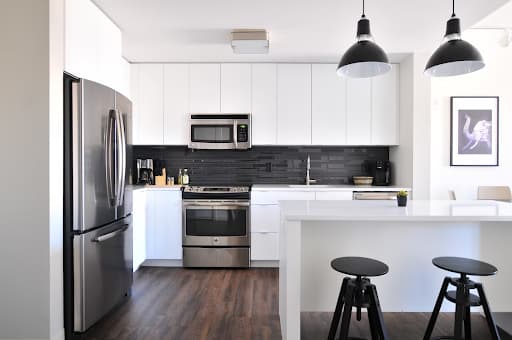 Read More: Interior Design Cost in Mumbai -1,2,3 BHK, Flat and Per Sqt Ft
Interior Designer Hourly Rates in India
Many interior designers work on an hourly basis. These are generally applicable for smaller projects like studio apartments or small living room and office spaces. These projects are completed in days or weeks, so working on an hourly basis is the only profit-making decision here.
Hourly interior designer rates in India range somewhere between ₹46 to ₹800 per hour. The rates highly depend on the task and the city.
Most designers that charge hourly are freelancers or new in the market. They choose small projects to gain experience and market value. The material price is excluded from the cost.
| | |
| --- | --- |
| Hourly Model | Hourly Rates |
| Beginner & Intermediate-level Interior Designer Rates | ₹46 – ₹70 |
| Experienced Interior Designer Rates | ₹100 – ₹850 |
| Commission | 5-10% of the total cost |
What is Cost of Hiring Interior Designer In Major Indian Cities?
Interior Designer Cost in Mumbai
Interior designing is a very demanding profession in Mumbai. The average income of people in Mumbai is higher than that of other cities in India. Many big business tycoons and celebrities live in Mumbai, which makes the city bit expensive.
A new interior designer charges around ₹30,000 to ₹2,50,000 per project in Mumbai
An experienced interior decorator in Mumbai charges around ₹5,00,000 to ₹20,00,000 per project.
Interior designers in this city charge 14% higher prices than the interior designers of tier-2 cities in India.
Bangalore Interior Designer Cost
Bangalore is considered the IT hub of India. Average wages are higher, and people spend a quality life. People in this city are ready to pay for their home's interior designs.
A new player in the market will cost people ₹50,000 to ₹2,00,000 in Bangalore.
Big brands charge from around ₹3,00,000 to ₹20,00,000 in Bangalore.
The commission charges are generally higher in Bangalore and may cost up to ₹2,00,000 per project.
Interior Design Cost in Delhi
Delhi is the most populated city in India, so the density of people per km is highest here. The construction business is booming in Delhi. Highrise buildings with hundreds of apartments are constructed yearly here.
The price of interior design in Delhi is very high. Owners are willingly paying a higher price to designers for decorating their homes. It is generally more in central Delhi.
New interior designers charge ₹40 to ₹70 per square foot in Delhi.
Experienced people and big brands charge ₹100 to ₹3500 per square foot.
Due to the competitive business and high demand, interior designers' charges are generally high.
Read More: Interior Designing Cost in Kolkata -1,2,3 BHK, Flat and Per Sqt Ft
Interior Design Cost for 3 BHK, 2 BHK, and 1 BHK Apartments
1 BHK apartment
It is easy to design a small place. Less time and material are required to decorate and design 1 BHK homes. The interior design cost for a 1 BHK apartment is around ₹1,50,000 – ₹5,00,000 in India. The prices shoot up with additional luxuries.
2 BHK apartment
The cost depends upon the area of the place. Some 2 BHK apartments may be as big as 3000 square feet. In general interior design cost for a 2 BHK apartment is around ₹3,50,000 to ₹7,00,000. If you want more than average modern designs, the price may go up to ₹15,00,000.
3 BHK apartment
3 BHK flats and homes are bigger and need more time and material. The price for interior decorating a 3 BHK apartment is around ₹7,00,000 to ₹20,00,000. A more luxury design can cost around ₹30,00,000.
Read more: Home Interior Design With Low Budget in India (8 Best Ideas)
Choosing The Right Designer
It is essential to build your house perfectly. It is not something that you can do very frequently. Choosing the right interior designer is vital to building a perfect home. Consider looking at experience, rating, previous works, and blueprints while finalizing the interior designers.
At DsignDpo, we care about your dreams and work effortlessly to turn the building into the perfect home. We assure you to offer the best design and highest quality at the most competitive price in the market.
Interior Design Cost FAQs
What is the interior design cost for 3 BHK flat in India?
The complete design for 3 BHK might cost somewhere between ₹7,00,000 to ₹20,00,000.
What is the interior design cost for 2 BHK flat in India?
It will cost somewhere between ₹3,00,000 to ₹10,00,000
What is the interior design cost per square foot in India?
It costs somewhere from ₹10 to ₹100, depending on the level of work and the city you are located in.
What is the interior design cost for one room?
It will cost somewhere between ₹10,000 to ₹50,000.
Conclusion
You do not need to burn your pocket and empty your mind to get the best interior for your place. A good plan and a great interior designer are enough to do the task well. Select wisely and consider all the important points while choosing the perfect interior design for your home.
Do read the article perfectly before making your final decision. We hope this article has cleared your doubts about what is the cost of interior design in India and how you can select the perfect interior designer.