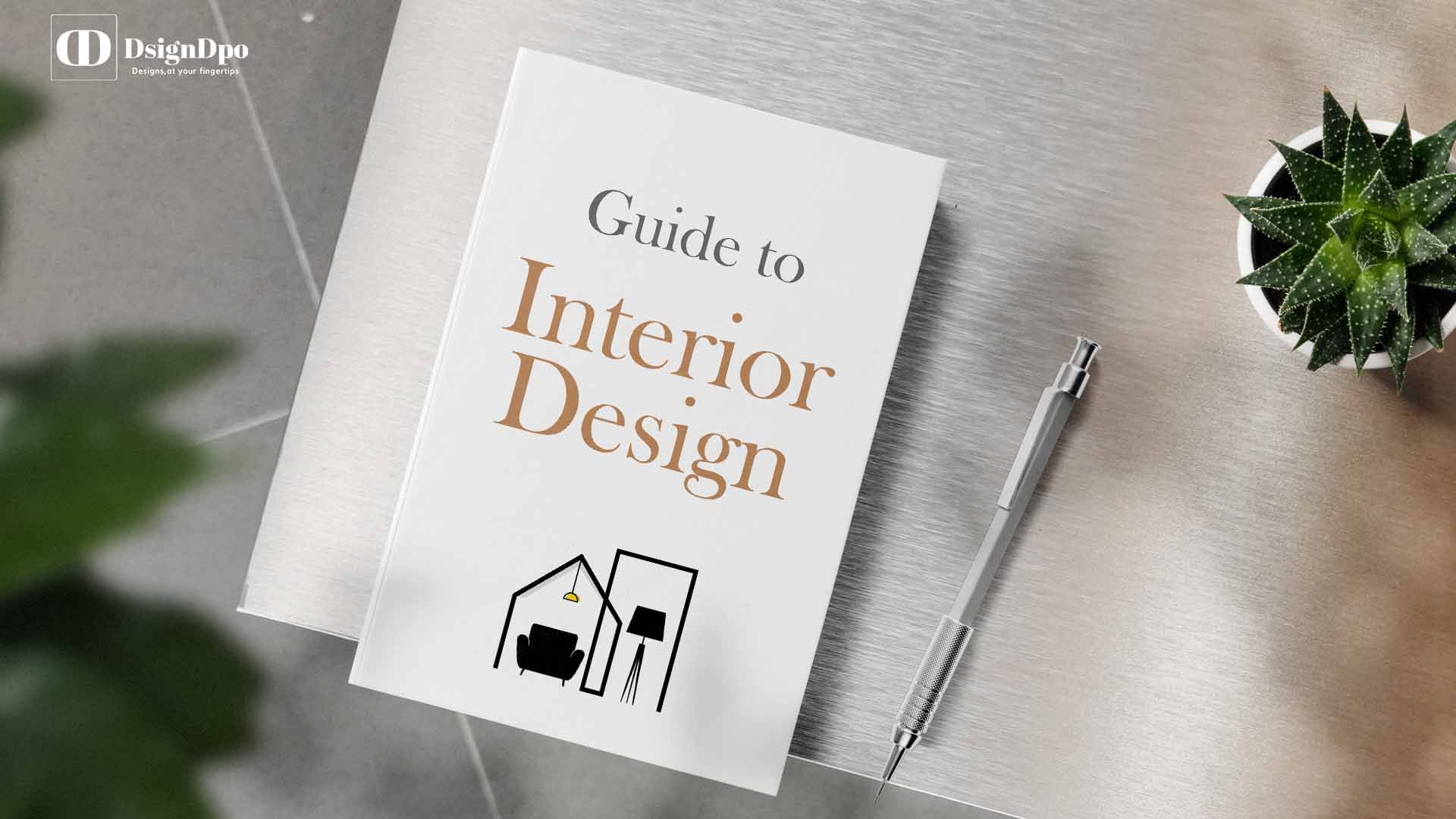 What is Interior Design? Definition, History, Styles, Principles, Benefits, Elements, Cost
Interior design is not a new area. It has existed since the start of human civilization. The term interior designing is extensive, covering various aspects. One can think of interior designing as a specialized niche.
In this comprehensive interior design guide, we have covered all aspects of this field. It includes the definition of interior design, its benefits, history, importance, design styles, principles, interesting facts, cost, and much more.
What is Interior Designing?
It is a process where the interior designer shapes and improves a place for a better occupant experience. This is meant to uplift the mood and lifestyle of the people rehabilitated in the area. The deciding factor is the aura of the space and the proper use of each corner of the site.
The design should fit the needs of the people living there. Interior design is a vast phenomenon covering essential elements. Some are textiles, ideal place use, wall textures, and decoration.
It is an art, and one has to develop skills to portray art and science in their work. Over the decades, the concept of various types of interior design styles came into existence.
The perfect design combines furniture, decoratives, shades, textiles, lighting, ventilation, as well as comfort. The design styles are based on the area, location, and work performed at the place.
For example, office interior design style types should differ from the living room interior design styles, as both these places are of different use.
Interior designing may seem a doable task for normal people. But this is not true. For unskilled people, it is almost impossible to make the most probable use of a place with their designs.
Interior design involves creating a site blueprint. The blueprint brings out that place's best looks, usability, comfort, and aura.
Modernization of Interior Designing
With people becoming more conscious about lifestyles and standards, it has become difficult for one person to perform all the tasks related to construction and building.
Advancements in technology have become a helping hand for architects and interior designers. A team of people under an experienced person works to achieve a common goal. An interior design team is concerned about the place's livability, beautification, functionality, and persona.
Interior designing is an ever-evolving process. Hence, there is no perfect interior design definition. Yet, the term is classified into two categories: housing interior design styles and non-housing interior design styles.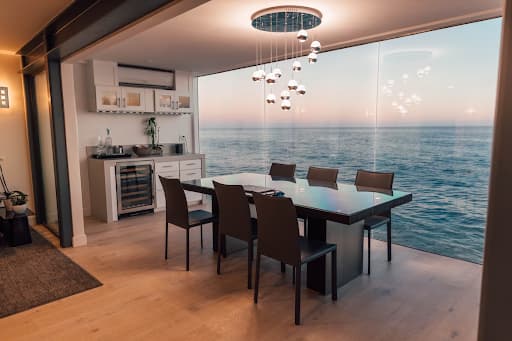 The opportunities in the field are skyrocketing, and proper education is providing an edge to interior designers.
Combined with technology and artificial intelligence, interior design mobile apps are present that can create a perfect look and feel for an area based on the dimensions and its use. The results are satisfactory for occupants, and work becomes less hectic for interior designers.
Rising Awareness About Importance of Interior Designing
Increasing competition creates awareness in the industry. Businesses work to provide the best design to their customers. As a result, businesses have niched themselves into a more specialised format.
Some companies work for interior design offices, while others work for schools, hospitals, and hotels. Companies working on corporate projects have a big team, employing many people. Compared, businesses operating on residential projects have less number of employees, as the owners have a limited budget for these projects.
The term 'interior design' is only a century old, but this work has been around since ancient times.
Back then, this field was mostly limited to homes, but now it is a multi-niched term with work in every constructed building. Thus, extensive knowledge and experience are the only possible things to create a unique interior design.
In the early 1900s, the term interior decorator was used in America. A famous interior magazine, "Interior Design and Decorations." used the term interior decorator for the first time in its history. However, most interior decorators had experience, interest, and drive for the field.
AID, also known as the American Institute of Decorators, changed its name to AIID (American Institute of Interior Designers). Collective efforts of many interior and architectural organisations made AIID. As the need for interior design grew worldwide, so did the number of interior design organisations.
Early historical timeline of interior designs
Stone Age
People lived in caves and painted cave walls with natural elements like charcoal and lime.
Egyptian Empire
It was a developed and civilised society. The use of wood and dark colours was prominent in decorating interiors. As a result, the Egyptian empire significantly influenced interior design history.
Ancient Greek
It followed the footsteps of the Egyptian Empire and adopted its interior design concepts. Ivory and metals were used for furnishing.
Roman Empire
Romans introduced the concept of mosaics and marble statues.
Renaissance
Royal texture and expensive interior were features of renaissance interiors.
Baroque Period
Decoratives like paintings, wall art, and vibrant mirrors were used in decorating homes.
Industrialization
Middle-class people could afford better home furniture and decoratives.
Modernization
The modern interior is rich in automated furniture, strong components, and aesthetic looks. Modern interiors are used in the current times.
Short History of Interior Design in India
India is home to the oldest city in the world, named Varanasi. Also recognized as the most vibrant country in the world, it is famous for its mesmerising and astonishing interior designs and architecture.
Temples and monuments older than history are found in India. They define the importance of interior design in India. According to Hinduism, lord Vishwakarma, the God of architecture and interior, gave the world the knowledge of construction and interior.
India has gone through many invasions but never lost its heritage and culture. The Indus Valley civilization was the most modern and well-planned civilization the world had ever seen. Perfectly built houses with accurate geometry and traces of handcrafted decorative arts are found here.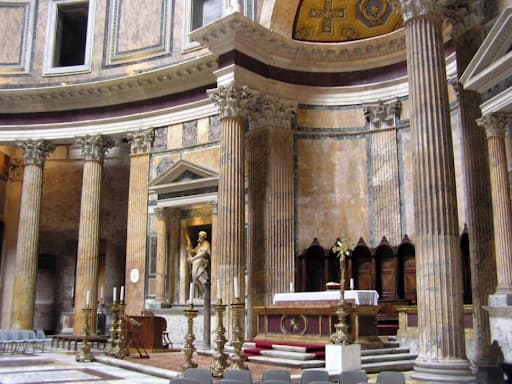 Indian temples are masterpieces of hand carvings and art. The sculptures on the pillars and walls are well-defined and detailed.
A lot of structures were destroyed due to the Mughal invasion of India. But the remains of their greatness and designs are still found in literature and early historical texts like Mahabharata and Ramayana.
A glance at a brief timeline of the history of interior design in India:
Bhimbetka Caves
Bhimbetka caves (30,000 years old) have artwork on their walls. These portray daily human activities like eating, sleeping, hunting, and celebrations. The caves define the presence of the earliest humans on the planet.
Mehrgarh
Mehrgarh (9000 years old) is now located in the Sindh province of pre-partition India. The structures and wall paintings provide evidence of farming and agriculture. God sculptures and clay decorations were used to decorate houses.
Early Vedic Era
The early Vedic era (6000 years old) started with the settlement of the advanced Indus Valley civilization. Artists used Tools to create wall carving artifacts. Wood and timber were used to make the beds and other furniture items.
Medieval Era
The medieval era (1200 years old) began with India's invasion of foreign powers. Tribes from the west attacked the empire in India.
Unfortunately, the undeveloped Arabic interiors hijacked the original Indian designs. Indian architecture and interiors became poor with further aggressive Islamic invasion.
Colonial Era
The colonial era (250 years ago) saw the western powers' introduction to India. Invaders bought Western interiors and designs in India. They used solid wood and machinery for interior design and construction.
Post-Independence India
Economic rise brought well-designed and strong structures, modern furniture, and better interior amenities.
Prominent Interior Design Styles
There is a never-ending list of interior design styles. Fortunately, a few are evergreen designs that look adorable forever, and a few tend to change with time. Different styles have different appearances and how they feel and look. Besides, geography puts a great impact on interior design styles.
Let us have a view at a few types of Interior Design Styles:
Transitional Interior Designs
Transitional interior design is one of the few elegant forms of interior design. People choose the best from different styles and put them together to create the best interior. Therefore, there is no boundation in transitional interior designs.
It is a mix of modern, conventional, and graceful interiors put together to create comfort and elegant designs. This form influences European and American interior designers.
The basic characteristics of modern interiors are the use of single colours, natural lighting, and simplistic designs. Furniture is flat without many curves. It is made from solid wood with clear lines.
Modern furniture originated from Germany. People there prefer simplistic and usable interior designs. Designers avoid using other elements like metals and glass. Their main aim is to use wood for interiors.
Contemporary Interior Styles
Contemporary interiors are uncertain and tend to change with time. These styles use space and avoid having much furniture. It is famous for its open and airy designs.
Interior decorators use vibrant curtains and fabrics to make the place more appealing. Designers prefer using metals and glass to furnish the place.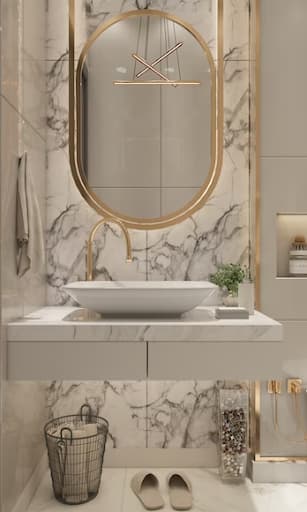 The minimalist interior design arrived from Japanese interior designs. It focuses on providing more free space without disturbing the comfort. The Colour scheme is cool and sometimes combined with one other colour.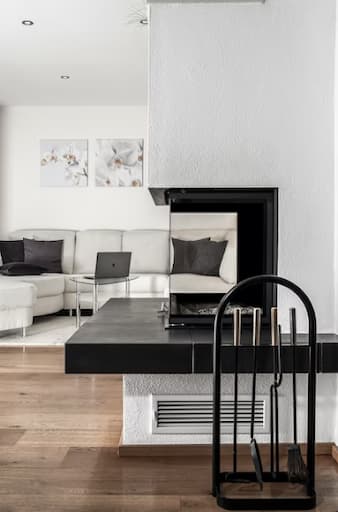 Bohemian interior designs are electrifying and free types of interiors. It is a nomadic style inspired by various cultures and accepts the best from all. Furniture and interior are colored with wall hangings and paintings.
Entering a room with this interior energises people. The aim is to make the place conventional and vibrant.
Coastal interior Design
The name coastal itself explains the aura of this interior design. However, it is not limited to people living in a coastal region. The feel is natural, and blue shades are used in coastal interiors.
Cross ventilation and sunlight arrangements make the place feel like the person is close to nature. Also, most coastal interior designs have plenty of indoor plantations.
Top Benefits of Interior Design
Below is a list of interior design benefits and importance:
Optimal Use of Space
A good interior design will make optimal use of the space. Every corner of the room should have a functional use. It ensures that all the area space should serve a functional purpose.
Portrays Your Personality
A person's living place defines a lot about them. The interior of a place is a direct personification of their personality. Thus, a space has to be designed in a manner that exhibits positivity to everyone.
Colour, art, and how the room is designed affect the aura of the place.
Provides Comfortable Living
Comfort is an essential component of any living area. Be it an office or bedroom, comfort helps people increase productivity. Working in a well-facilitated area with amenities can maximize the output.
A good resting period can help the person to uplift their mood.
Maximizes Value of Space
The benefits of interior design are not limited to lifestyle. A blank space does not have much value. People want to invest in beautifully built places. Nobody wants to spend money just for the sake of buying property.
Having a good decorated and designed infrastructure will improve the value of the place.
Brings Functionality to Place
Interior designers bring all the modern and trendy technology to your place. Appliances like smart TVs, automated airconditioners, and automatic washing machines are part of interiors. These smart technologies can solve the daily problems of people.
Planning the bathroom design in a manner that makes the best use of space as it is the most worthy place in the room.
People have understood the importance of hiring a professional interior designer or using an interior design app to fabricate their space. Good interior design help to make the place appealing and generous while uplifting its use.
Interior design aims to comfort the user while balancing out the usability of the space around them.
Interior designers listen to owners and their ideas. Then they make a blueprint for executing the ideas along with their expertise. Once turned into reality, the place becomes an ideal living space for the owners.
Interior design is a work of art. Only people with extensive education and experience perform it well. Furthermore, building a place is a matter of money and time investment. Nobody wants to waste their time and money by executing a poorly planned design. All these things give us an overview of interior design's importance.
Also read: Home Interior Design With Low Budget in India (8 Best Ideas)
Principles of Interior Design
Following interior design principles are essential for designing a place. Sometimes, highly experienced people ignore these principles.
If these are followed, it can result in the creation of the most amazing interior designs. We have discussed these in detail in this interior design guide.
The seven interior design principles are Balance, Unity, Rhythm, Emphasis, Contrast, Scale and proportion, and details.
Balance
Keeping stability among various elements of interior design. Balancing them creates visual harmony in place.
Unity
Creating designs with similar looking and colored patterns creates a sense of unity in space.
Rhythm
Repeating the same color or design that creates a rhythm. Avoid excessive use of this principle.
Emphasis
Creating a center of attraction the design is known as emphasis. A big clock in the hall follows this principle.
Contrast
Using opposite colour, designs, and textures to create an attractive design. Using dark and light colours with each other to make a chessboard design is an example of contrast.
Scale and proportion
The name itself describes that scale and proportion are something related to size. The size of objects in space has to match with others. A small fan on a huge ceiling is not a good idea.
Details
Small things can create big differences in the visuals of a place. Carving on the wooden furniture makes it more appealing.
Elements of Interior Design
In this interior design guide, let's look at the elements of interior design:
Open Space
Open space serves multiple purposes. The owner can use this space for various purposes as per the requirement. The space is huge, and the ceilings are high.
Close Space
The close space element provides a space of equilibrium, where the lighter shades balance the dark part.
Shape Element
Here, a part of the space is decorated using a catching piece of art or painting. The shade of element would be opposite to the shade of space.
Pattern
This element signifies various patterns or textures beautifying an area's floor, walls, and ceilings.
Line
Furniture and other elements are designed in a straight line format giving a view of perfect symmetry.
Light
Lighting elements and appliances like chandeliers, lamps, and other lights are major highlights of an area.
How Much Does Interior Design Cost?
If you are planning to hire an interior designer, it becomes essential to have proper knowledge about the cost and pricing of interior design in India. Though, there is no fixed cost for an interior design project. We will discuss the approximate cost of various interior design types. 
Since the price depends on the space and the type of interiors, different interior styles cost differently. On average, the interior cost of a house is around 20% of the house cost.
Interior design cost for 3BHK apartment
Depending upon the amenities and the type, the cost can vary from INR 5 lacs to INR 15 lac. This estimate includes all the electronic appliances used in the home.
Interior design cost for 2BHK apartment
The major deciding factor in small apartments is the carpet area. In India, interior designing a 2BHK flat could cost around INR 3.5 lac to INR 10 lacs.
Interior design cost of a 4BHK villa 
In general, the interiors of villas cost much higher than the interiors of homes. In India, the interior design of a 4BHK villa can cost you anywhere from around INR 15 Lac to INR 35 Lac.
Apart from the rooms and amenities, there are a few other major deciding factors in calculating the average interior design cost. These are::
Area per square feet
Product value
Items and materials used in the process
Labour cost
Interesting Interior Design Facts
Let's look at a few interior design facts.
Interior design is not a new concept
The interior design concept dates back to when people moved out of forests. The paintings on the cave walls were used for communication and decorative purposes.
Geographic Connection of Interiors
People in different countries think and have different cultures and living conditions. All these things are essential deciding factors for interior design.
Although, with betterment in transportation, decorative items and handicrafts from one country can reach another. These things are a great explanation of multiculturalism and multi-cultural.
Interior Design Reflects Your Personality
The persona of place defines the personality of the person. Interiors are reflections of the idea that tell about the character and nature of people.

The painting and the art tell a lot about interests. Furniture can help to know about a person's taste. In today's society, your interior reflects your economic status.
Interior Design Can Enhance Mood
Your surrounding is proportional to your mood and health. Therefore, the more natural your surroundings, the happier and healthier you will feel. Studies show that patients close to the natural environment healed much before others.
Better ventilation is linked with a reduced level of pain and better natural healing capacity of the body.
Magic Mirror!
Places designed with many mirrors look much more spacious than their actual dimensions.
Natural is preferred
It is proven that places with natural materials and elements are likelier than those designed with metals and glass. Our body is designed to live in nature. The mechanism of the body works better when it gets pure oxygen.
Plenty of fresh oxygen and a clear environment speeds up the healing process of our body.
Most big hospitals and research centers focus on bringing natural interior designs to their place
Average Lifespan of Couch is 8 Years
On average, the lifespan of a couch is eight years. The foam densities of the quality couch are 2.5mm. Over time these foams settle down or become saggy. Thereby eliminating all the comfort. The ideal life of 2.5 mm foam is 8-10 years.
Formation of Interior Designing Institutes
The government formed the national council for interior design qualification and the foundation for interior design educational research to prepare a foundational base for interior design education.
In 1982, the Alabama assembly passed a bill to recognize the formation of interior designing institutes.
Since the beginning of humankind, people have found the importance of interior design. Traces of archeological remains prove the presence of interiors in early society. Moreover, the industrial revolution brought several changes in trade and commerce. So, industrialization also paced up the spread of interior design around the globe.
Conclusion
Interior designing is a creative and effort-taking work. A lot of endeavors go behind designing a space. You must follow the information in this interior designing guide while planning your projects. Do look at the detailing part sincerely while creating the blueprint of your interior design project.
We hope you have got enough information about various topics of interior design. We looked at the different components and areas of interior design in detail. Also, visit our other blogs to know briefly about interior design topics.