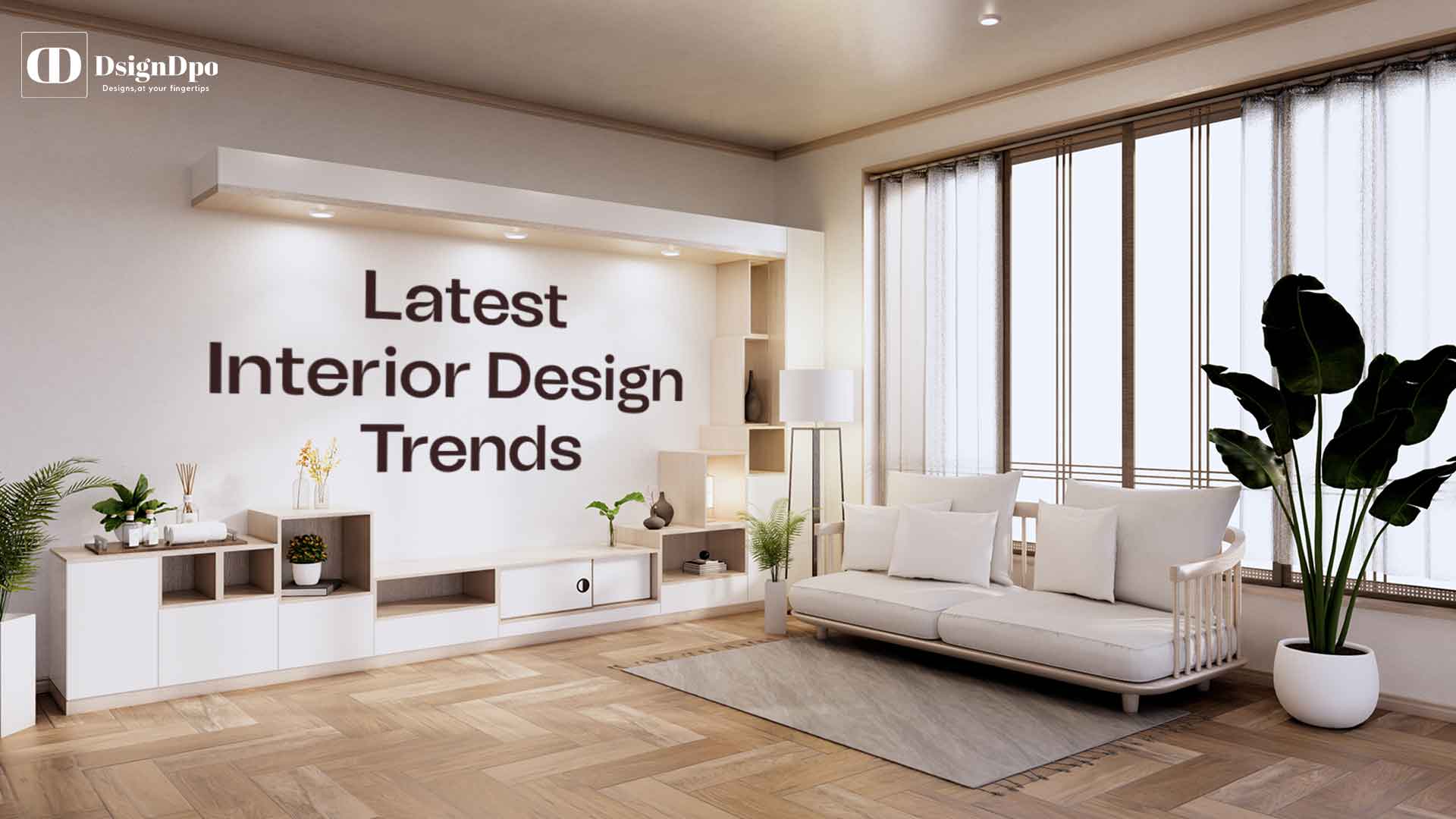 Top 10 Latest Interior Design Trends in India for 2023-24
For centuries, interior design trends have revolved around things that create contentment. Arts and decors were used to create positive energy in space. Take the example of vibrant Indian paintings; these were put on the walls to spread mystic and non-material satisfaction in the home.
But as the world moved towards modernization, there was a great shift of focus from inner peace to materialistic peace.
The last few years have been transformational. How people think has changed. Earlier, people wanted more advanced things that looked good. Now they consider the importance of mental health as well.
The latest trends in interior design include all those designs that revolve around creating places that improve mental ease. A positive place would turn your mind towards productive and harmonious thinking.
Top interior designers in India and the world predict that people will shift to nature-friendly architectural designs. Homeowners want to welcome gratifying and cozy interiors. Every corner of our place should feel like an open-air environment.
New trends include a mist of minimalism in nature-inspired interior design. In this write-up, let's explore some of the latest interior design trends for 2023 and the coming years.
Like fashion, interior design is a dynamic niche that keeps changing. The changes are regulated by cultural and social amelioration. Elements that together constitute to create interior designs change with time.
1. The Dominance of Warm Shades
Colors are crucial for determining the success of the interior design. It is very crucial to understand the importance of colors in interior design and choose the appropriate ones. It will help you maximize the appeal of your place.
For instance, warm colors are associated with positive energy and cheerfulness. People express their personalities through the choice of color.
Warm colors represent the naturalness of the place. Shades like red, orange, and blue, with their original presence in the environment, make the place feel more natural. The wooden brown color is also making its comeback in the industry.
2. More Curvy Interiors
Gone are the days when symmetry and a straight line were the things. The new generation likes to keep things raw and natural. These shapes look more natural and are a good fit for people searching for home interior design with low budget.
The boxy furniture was more formal and heavy. The interior designing trends have now changed, and people now reject boxy furniture for looking too conventional.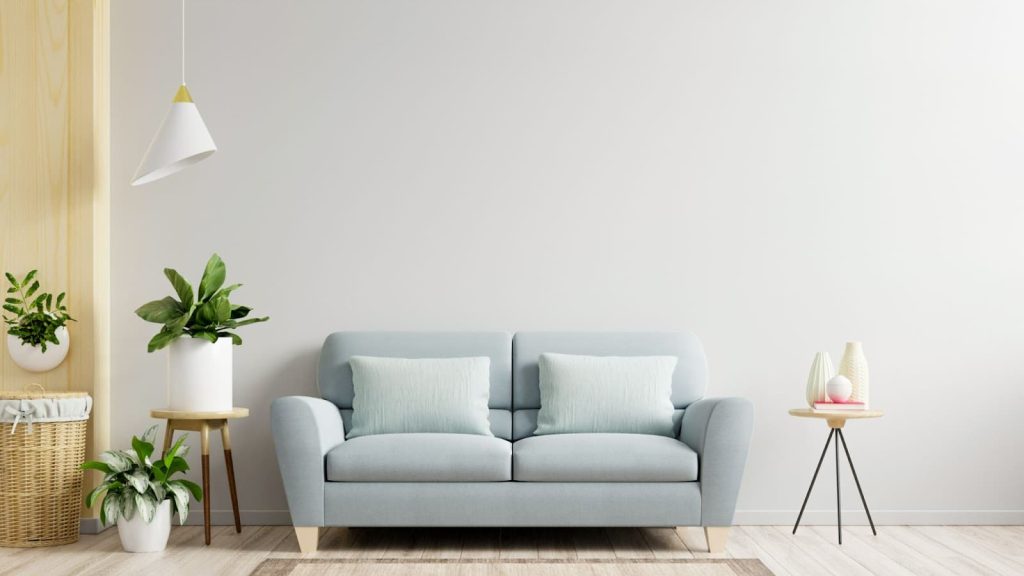 Curvy interior designs are mostly handmade, use raw materials, and give a cozy vibe. They look simpler and consume less space than conventional boxy-logged furniture. In addition, the natural wooden texture feels staggering and inviting.
Also read: Role & Importance of Colors in Interior Design
3. Indoor Plantations
What is better than staying close to nature? The indoor plantation is the best technique to bring nature to your doorstep. Indoor plants are the most widely accepted interior design trend currently.
Apart from visuals, bedroom or living room decoration with plants has several benefits we are very well aware about. They spread positivity to the place, making the environment more lively and exuberant.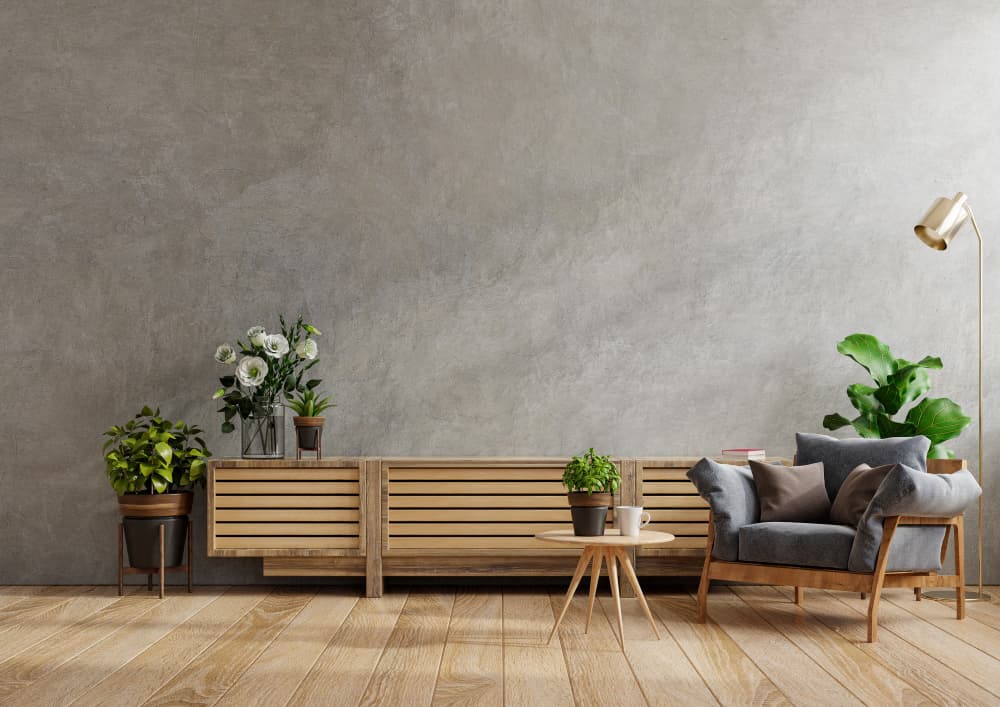 People have now adopted vertical gardening to decorate their walls. The artificial wall paints are no comparison to the plant's natural color. Vertical gardens do not consume much surface space and are used for home vegetation. It is among the latest interior design trends and best techniques to have your small kitchen garden inside your house.
4. Natural Lighting
With the growing environmental awareness, people are shifting their interest in natural lighting. A big sunroof on the ceilings provides enough light to illuminate the home during the day.
It saves a lot of energy costs. Natural light makes the place look more spacious and airy as well.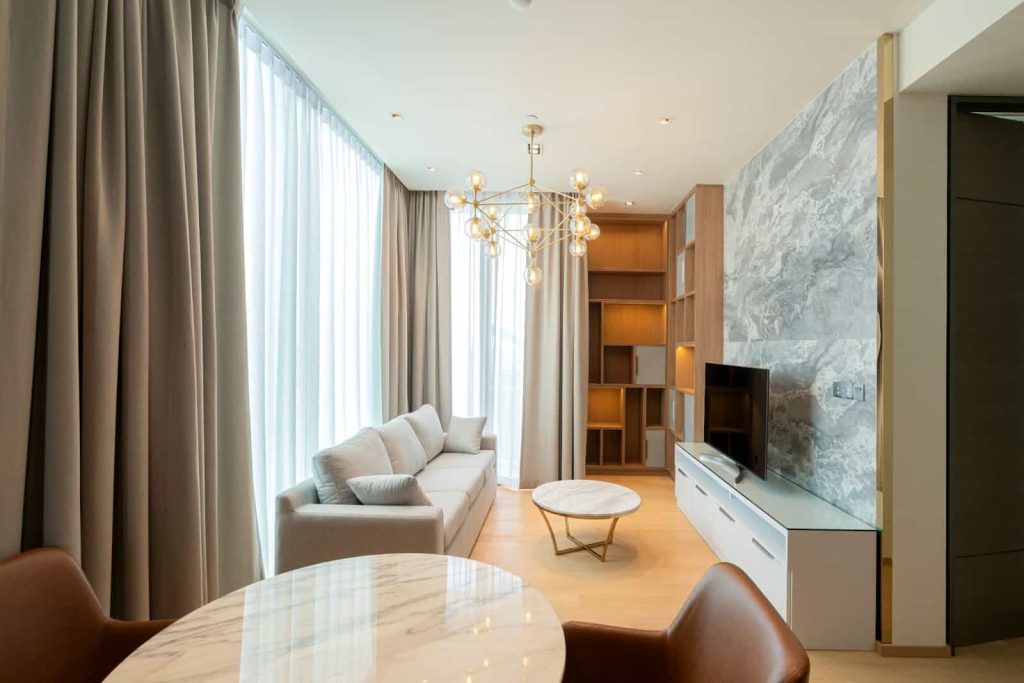 Besides the material benefits, natural light is a great source of vitamin D. Staying indoors for a long time can decrease your vitamin D level, eventually leading to chronic diseases. Natural lighting keeps the place warm while reducing the need for natural gas for chimneys and heaters.
5. Smart Appliances
Keeping pace with technology is equally important as working with nature. Smart appliances like televisions, washing machines, air conditioners, and many more are designed to reduce human effort.
These things are very important in today's world as they help us keep striding with the changing world. Smart appliances are among the modern interior design trends in today's world.
Human beings are busy and have lesser time to look at their personal belongings and home.
You can manage your house with a single click on your smartphone.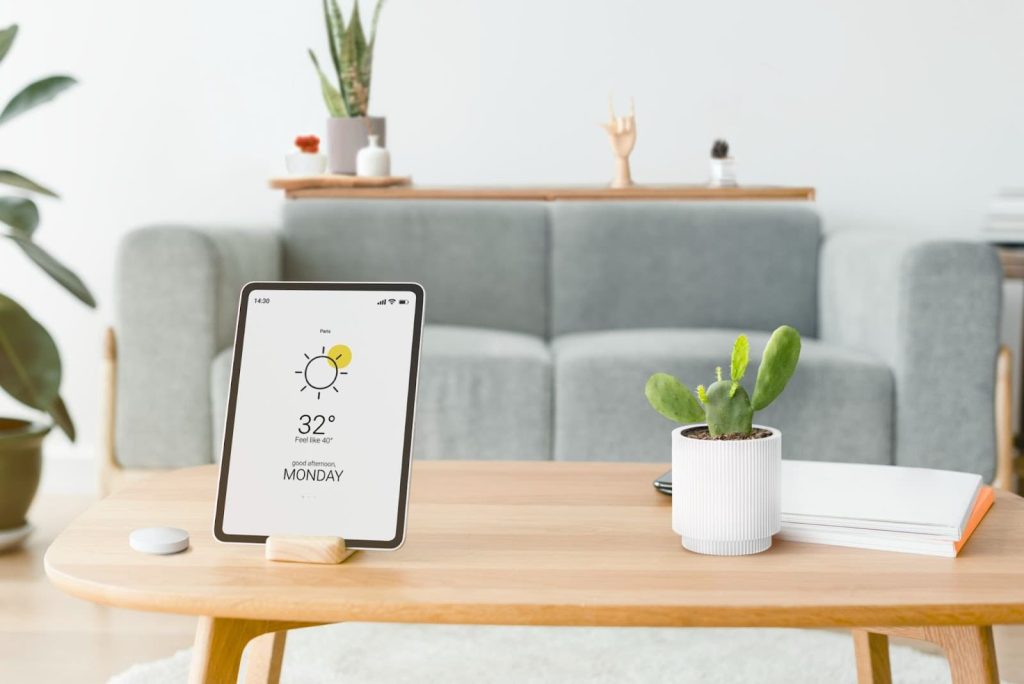 For example, smart vacuum cleaners are designed to clean your house without your presence. You come home and see your house is clean. Adding a bliss of technology to your home interiors would to its productivity and reduce your tensity.
Also read: 7 Best Colors for Bedroom Walls With Reasons & Benefits
6. Home Office
Nobody can deny that lack of proper working infrastructure at home has reduced employees' functionality.
Many companies have changed their working criteria. They now assist their employees in working from home permanently. Proper functional office interior at home is the need of time. Having a proper workspace is essential for performing office tasks.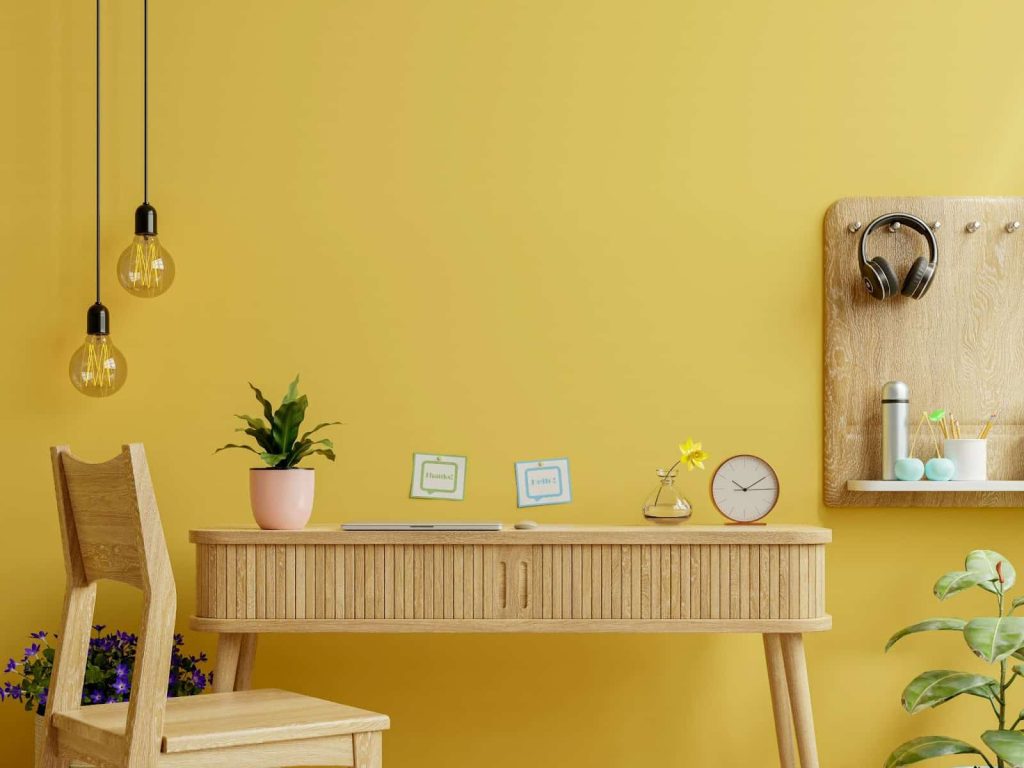 Interior decorators are coming up with the idea of creating an ideal working space in the home. These things make remote working convenient for people. It shows why interior design is important.
7. Modern Bean Bags
They are the most comfortable and easy seating settee, back in the trend. They look cozy and occupy less space compared to conventional heavy furniture. They go well with almost all interior design styles.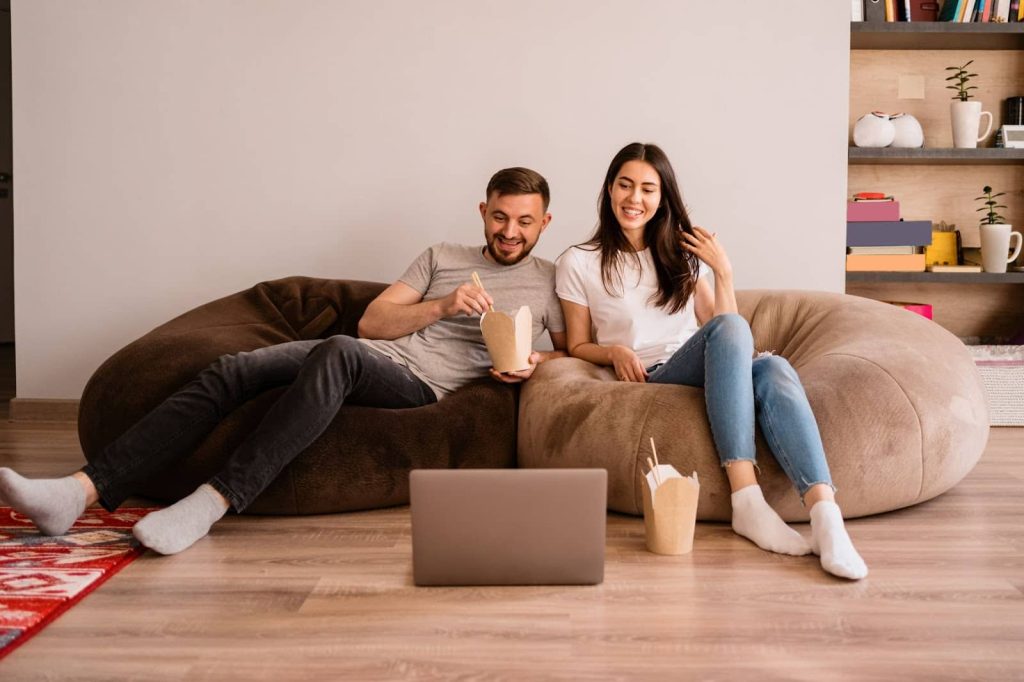 Unlike traditional saggy bean bags, modern bean bags have been quality and are available in sofa shape. They provide optimal support and help to maintain a better body posture than a sofa. They are easy to maintain and are less expensive than wooden furniture.
Also read: What Are The 7 Interior Design Principles?
8. Wooden Flooring
Brown shade classy wooden flooring are most preferred flooring in 2023-24. The color and texture of wooden flooring add certain sophistication and warmth to the place. They feel like age-old immortal designs that look almost natural.
It's an evergreen interior design trend and never fails to get attention and appreciation. You feel more relaxed and comfortable around these designs.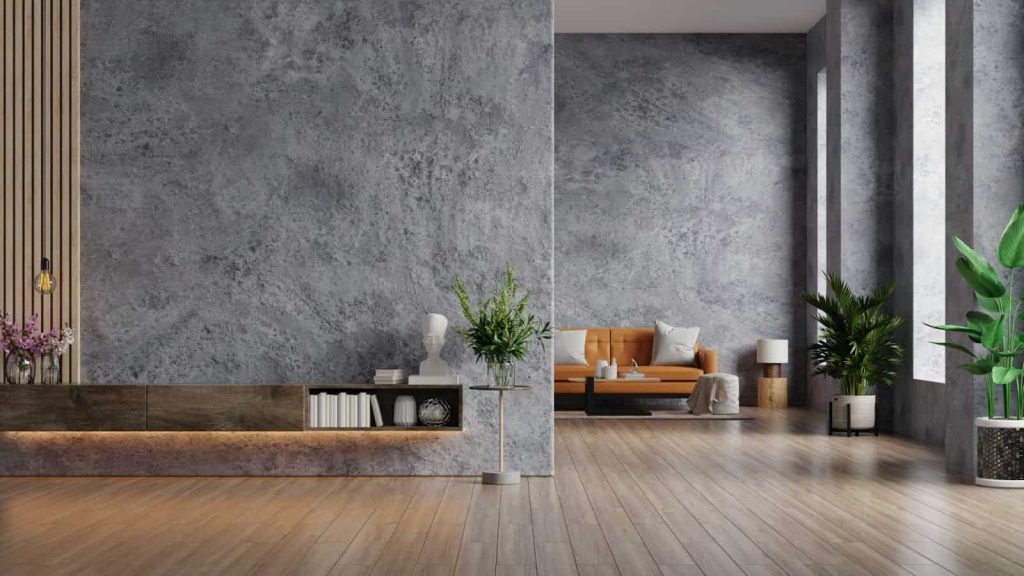 9. Multi-purpose Space and Furniture
Property prices are at an all-time high. Buying big homes has become difficult. Multi-purpose furniture and space that provides better usability and productivity is the trend today.
They make the best use of every corner of the room and give a striking view to occupants. Simple room dividers can convert a single space into a studio or apartment.
10. More Organic Matter
People are bored with artificial and fabricated design materials. They cost more and are not appealing to the eyes. Designing space with organic materials is a better option as it gives a sense of natural beauty.
Eliminating plastic from your spaces and replacing it with glass and natural fibers would make the place stylish. Organic furniture is a better option as they are less expensive and feel more innate. They make you feel close to the natural environment while reducing the interior design cost.
Conclusion
Accepting and growing with the trend is the need for a better present and future. It is important to transform these trends in a way that they bring functionality and productivity to your home. We believe we have made you understand enough about the latest interior design trends 2023, and we hope you adopt them while renovating your place.