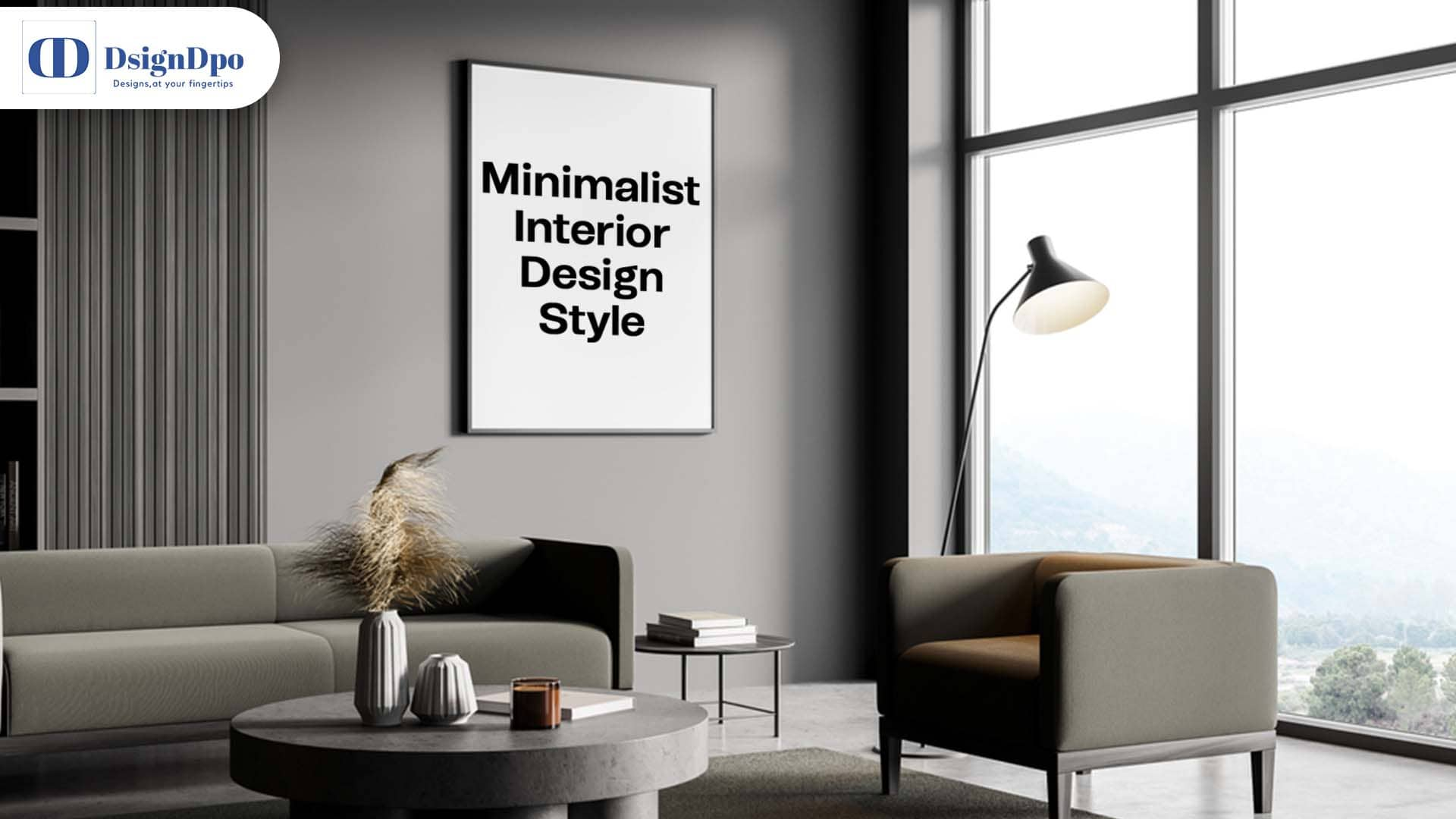 Full Guide to Minimalist Interior Design
It is impossible to dispute the minimalist interior's uncomplicated beauty and tranquility. Indian homes are embracing the idea of minimalist interior design, and they are doing it in a big way!
Clean lines, simplicity, lack of clutter, reductive design, monochromatic aesthetics, and the maxim "less is more" are some concepts and expressions that come to mind while thinking about minimalism. But what exactly does minimalist design means, and how can it be used in home design?
What is Minimalist Interior Design Style?
Minimalism is about keeping a space uncluttered and simple and accentuating the attractive architectural features of the space. Colors are employed as accents, and the palette is predominately monochromatic. But minimalist home design is much more than just what the eye can see.
Minimalism and functionality go hand in hand. Minimalist homes typically include open floor plans, furnishings with simple lines, and lots of natural light. The area is both aesthetically pleasing and cozy. Clean lines produce a welcoming, relaxing place with a classic charm.
The minimalist aesthetic is more subdued, yet it doesn't lack assurance. It is a confident portrayal of personal preference, and the key idea is firmly focusing on a few elements in a room. To know about the popular types of interior design styles, visit the linked article.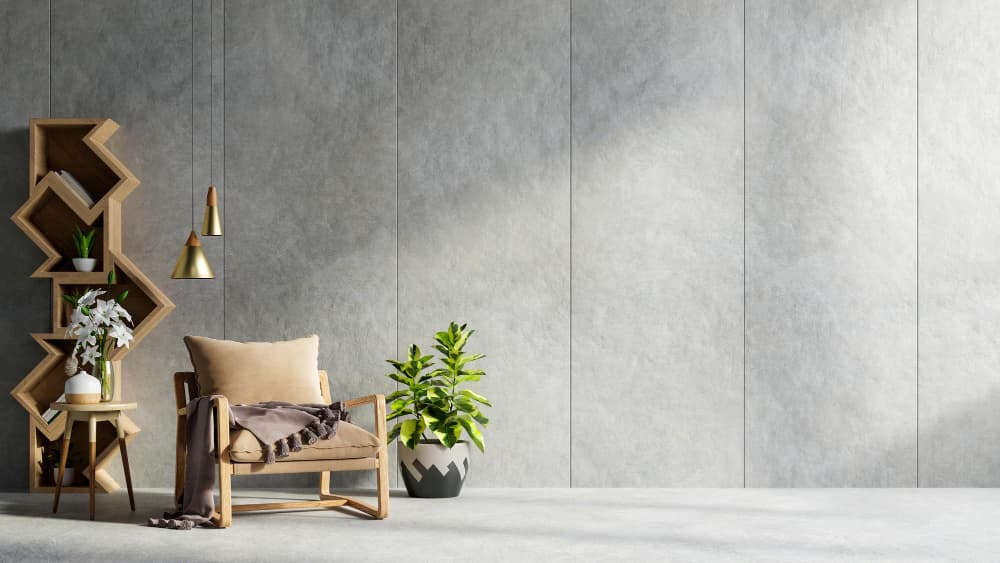 Also Read: 29 Best Two-Color Combinations for Living Room Walls 2022
History of Minimalist Interior Design Concept
The philosophy of minimalism is nothing new. The Japanese zen style has a big influence on it. Concepts like "ma," which stands for space, and "seijaku," which speaks for stillness, are no problem for this design aesthetic. After World War II, the West started to adopt these straightforward ideas. The outcome ultimately became an American art movement in the 1960s, symbolizing a fresh emphasis on materials. To know about the history of interior design styles, check out this given link.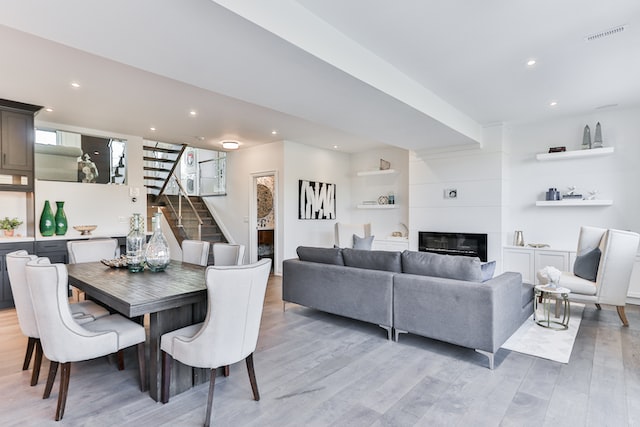 Also read: 20 Different Types of Windows You Can Choose for your New Home
What Are the Core Elements & Characteristics of Minimalist Interior Design?
Color Scheme
The color scheme for minimal style interiors is simple and neutral, just like the rest of the design. Consider neutral colors like white, beige, tan, grey, and black.
Patterns
In this style, prints and patterns are strikingly lacking from the range of design. Instead, monochrome is used, particularly in contemporary minimalist interior design.
Currently, there is a lot of misinformation about monochromes because most people think of them as black and white. But in reality, it refers to a variation in tone within the same color to provide the impression of texture.
Materials
Materials using both modern and vintage materials are now popular again, thanks to minimal interior design. Some of the components used in minimalist interior designs include these:
Industrial components, including glass, plastic, steel, and chrome
Organic textiles, stone, wood, and pottery are conventional materials.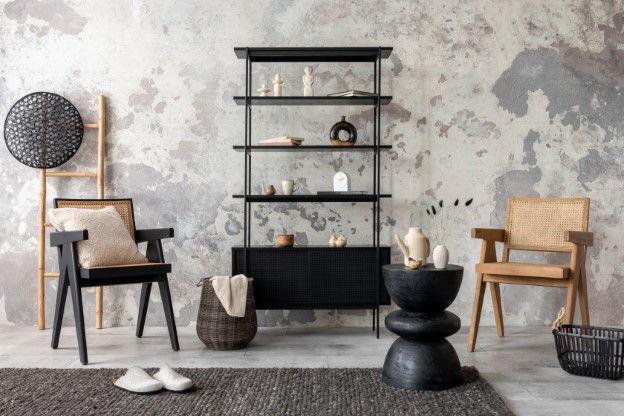 Also read: How to Choose Curtains for Living Room?
Surfaces and Textures
Textures are the last choice when there are few colors and no patterns to add visual appeal. We observe a variety of flat, matte, and reflecting surfaces. These are mixed with woody tones and organic textiles to warm up interiors.
Forms
This design favors straightforward shapes with crisp lines. Every room usually has one statement piece that stands out. The remainder is supplementary components that are wrapped around this focal point.
Choose an open-concept home as far as layout is concerned to keep your rooms from appearing crowded and cluttered.
Color Schemes for Minimalist Interior Design Style
Neutral colors and delicate tints are necessary for a modern minimalist home. Simple patterns that highlight the nuances and elegant decors are the focal points of an interior design concept. A color scheme must be chosen such that it creates the impression of a blank canvas on which the remainder of the project can be painted, whether it be an iconic piece of furniture, an antique ornament, a piece of family memorabilia, a painting, a wall, or a section of one.
The suggested colors for a minimalist and contemporary home, where the walls and floors serve as a neutral container for a sparse collection of fine pieces of furniture, are beige, grey, greige, and desaturated, dusty pastels. To know about the role & importance of colors in interior design, check out the linked article.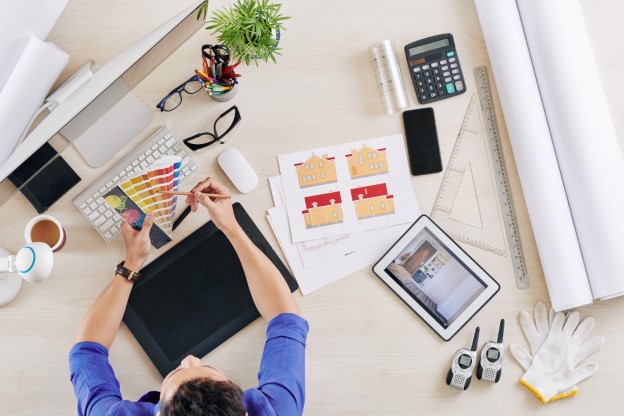 Also read: Top 10 Latest Interior Design Trends in India for 2023-24
Minimalist Interior Design Materials
Minimizing the number of items and materials utilized is another aspect of minimalist home furnishing. From this perspective, porcelain stoneware has a significant benefit: a single covering material may be used to interpret a variety of styles and roles, giving contemporary interiors a strong creative tool. A useful material that may cover floors, walls, pools, outdoor areas, countertops, tables, and furniture can provide surfaces that mimic wood, stone, marble, resin, and metal finishes.
Of course, huge stoneware slabs can be used as furniture.
Natural materials can be coupled with modern and technological ones (not just porcelain stoneware but, for instance, all the solid and other surfaces now available thanks to the enormous advances in research and production processes): Concrete, wood, marble, and other stones can all be used without restriction. Just maintaining equilibrium while blending solid and empty forms will do.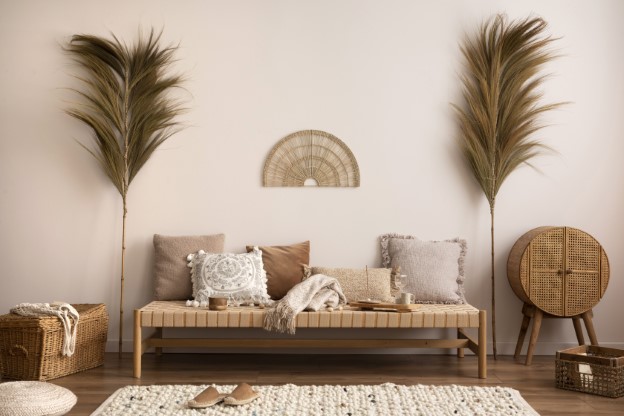 Also read: What Are The 7 Interior Design Principles?
Top Minimal Interior Design Tips
Even after realizing that a minimalist home is about something other than getting rid of clutter, you could still find it challenging to adopt the look. Here are a few tips to remember.
Make It Personal
Consider your daily routine, how you navigate your surroundings, and where you spend most of your time. Make changes based on this knowledge to develop a basic aesthetic that fits your personality and lifestyle.
Be Inspired
Don't automatically think that minimalist living entails a white bedroom. For a better idea of the overall vibe of the house, search for inspiration in materials, color schemes, furniture types, and other small things.
Focus on one space at a time
Renovating your entire home at once can be a daunting undertaking. Instead, take on one room at a time in the beginning. By clearing out the clutter one room at a time, you'll have more time to decide what you need and don't. Move from the room that you utilize the most to the next.
Make Your Furniture More Simple
In most cases, furniture occupies more room than our entire collection of clutter. As a result, start altering your furnishings. Are there some useless items? Do you own a coffee table or credenza that is just collecting dust? Get rid of any furniture that serves only as a social meeting place.
Find a System for Everything
Everything in a minimalist home has a place and a function. Consider whether an item is necessary or just there to take up space. Always prioritize quality above quantity. You'll be surprised at how simple it is to streamline your home if you give everything a home and a function.
Also read: Importance of Interior Designing: Top 8 Reasons Why Interior Design is Important
Some Minimalist Interior Design Ideas
Money can be saved by using minimalist interior design. This will save you money because you won't need to spend as much on furnishing and decorating your home. Many things you already own can also be reused or recycled. Because of this, it's incredibly affordable to minimalistically decorate your home.
A more tranquil and peaceful feeling will be produced in your home if you choose a minimalist interior design. Think of a space overflowing with objects; it will be disorganized and messy. You'll feel depressed and sad in this kind of setting. On the other hand, a minimalist design combines both beauty and usefulness. And it will surely give you a relaxed, calm, and content feeling.
You can quickly create a beautiful minimalist interior design for your home if you stick to basic guidelines. If you need assistance, contact us; we offer interior design services that can completely revamp your house and fulfill your dreams.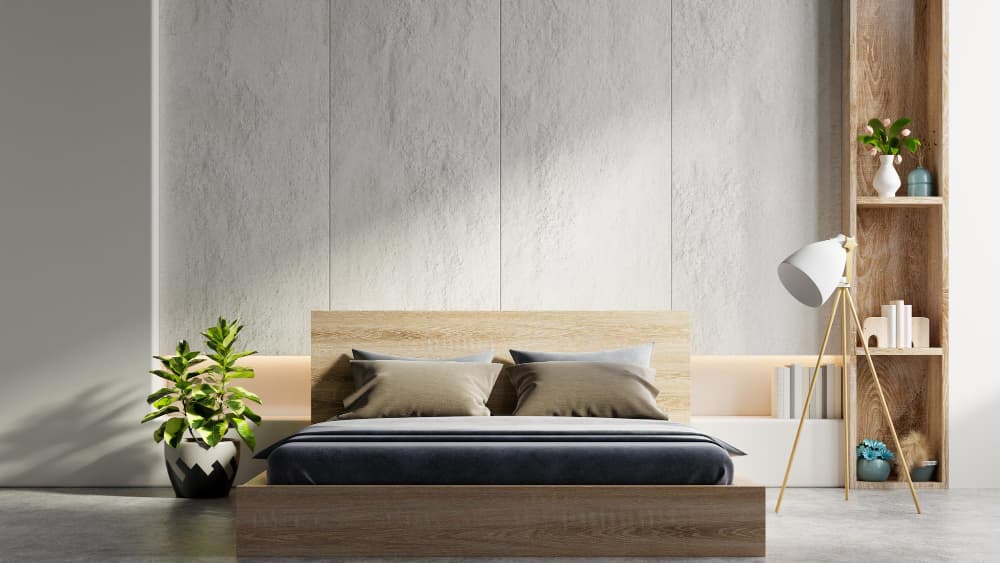 To furnish a contemporary Minimalist home, the key factors are:
neutral colors and delicate shades;
simple, clean lines;
a few practical, functional materials, like porcelain stoneware;
plain, rational furniture.
Conclusion
Modern society is embracing minimalism due to its simplicity. Clutter does not exist in a minimalist environment. The rooms have many open spaces, making them simple to keep clean. Additionally, the neutral color choice gives the spaces a terrific sense of openness. It offers a tranquil setting. It also has a minimally ordered lifestyle and high-quality items.