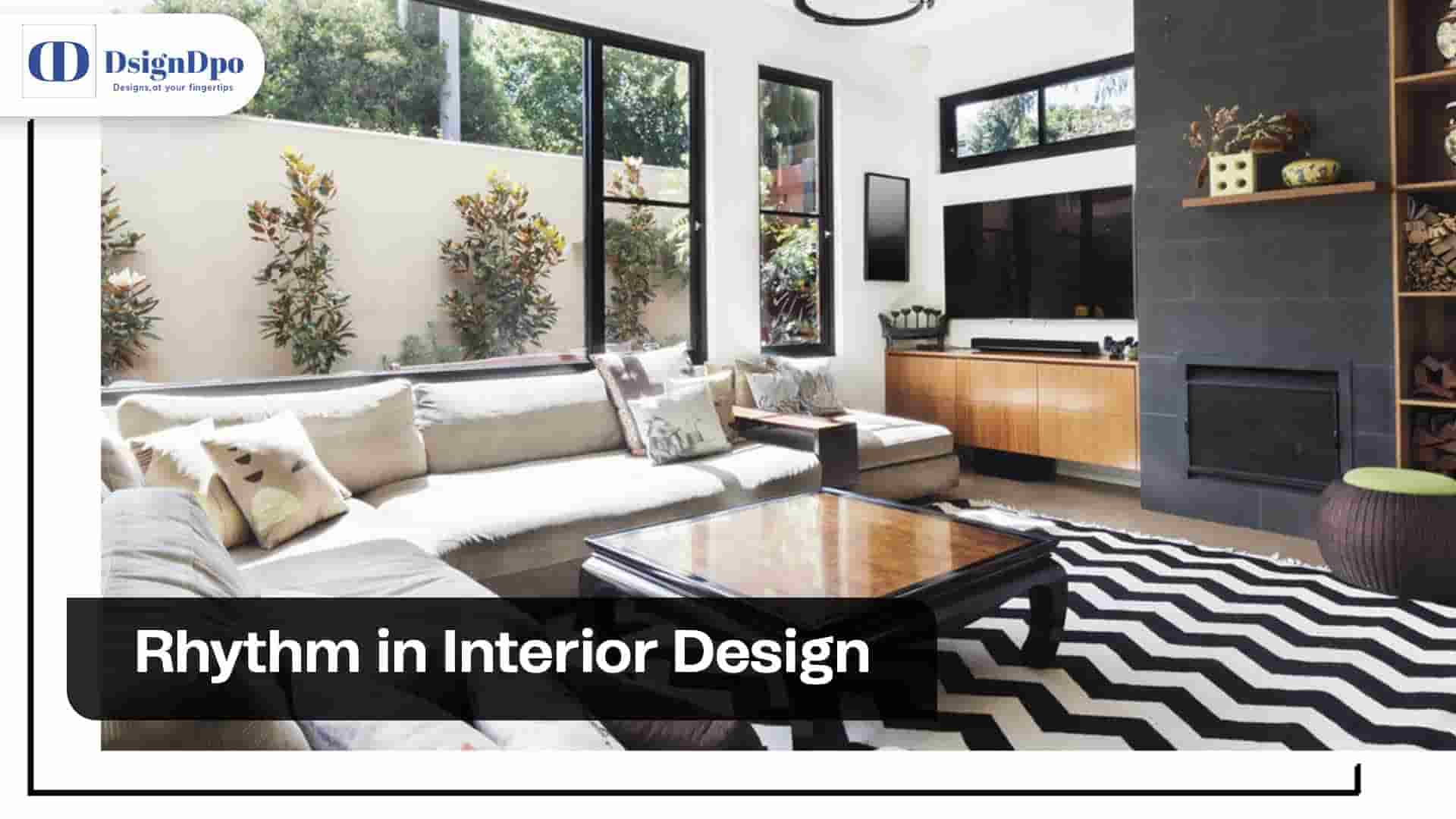 What Is Rhythm in Interior Design? A Complete Guide
We all have heard about the rhythm in music. Right? But this isn't confined to the music and way more than that. Rhythm in interior design works the same; it is the idea of using recurrent patterns, colours, and various elements you may create throughout your space. How successfully you perform repetition in interior design depends on your rhythm. A room with a consistent rhythm and repetition will smoothly guide the viewer's eye across the entire space.
Not every element needs to be one hue to achieve repetition or rhythm. It is essential to balance similar and diverse features to keep the area interesting and preserve cohesiveness. Rhythm should appear in several places throughout the space. For instance, it can be used as an accent pillow with polka dots and in a piece of artwork on the wall opposite it. Adding rhythm to design can significantly impact you haven't even thought of.
What Is Rhythm in Interior Design?
Rhythm is considered a pattern in the movement to bring harmony and consistency to the space. It helps to keep the users engaged, enabling them to take in every element of a room's design.
Understanding how to employ design components like shape, colour, and texture to evoke a sense of movement is what it takes to achieve rhythm rather than simply adhering to a formula. Now that you know 'What is rhythm in interior design?' let's dig into the different types of rhythm in interior design.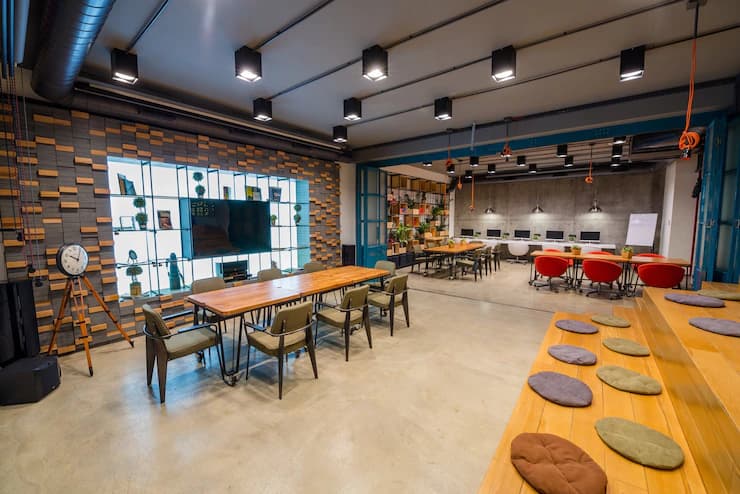 Also Read: Complete Guide to Modern Interior Design
Different Types of Rhythm in Interior Design
Without a suitable rhythm in place, interior design projects cannot be accomplished. So, we'll go through the different types of rhythm in interior design to further clarify this:
1. Repetition
As the name implies, it is the repetition of forms, colours, shapes, and textures. In interior design, repetition aids in giving visitors a sense of stability and homogeneity. This enhances the finest possible visual perception of the rooms.
2. Transition
Rhythm in interior design is created by the simple, continuous flow from one place in the interior to another, known as a transition.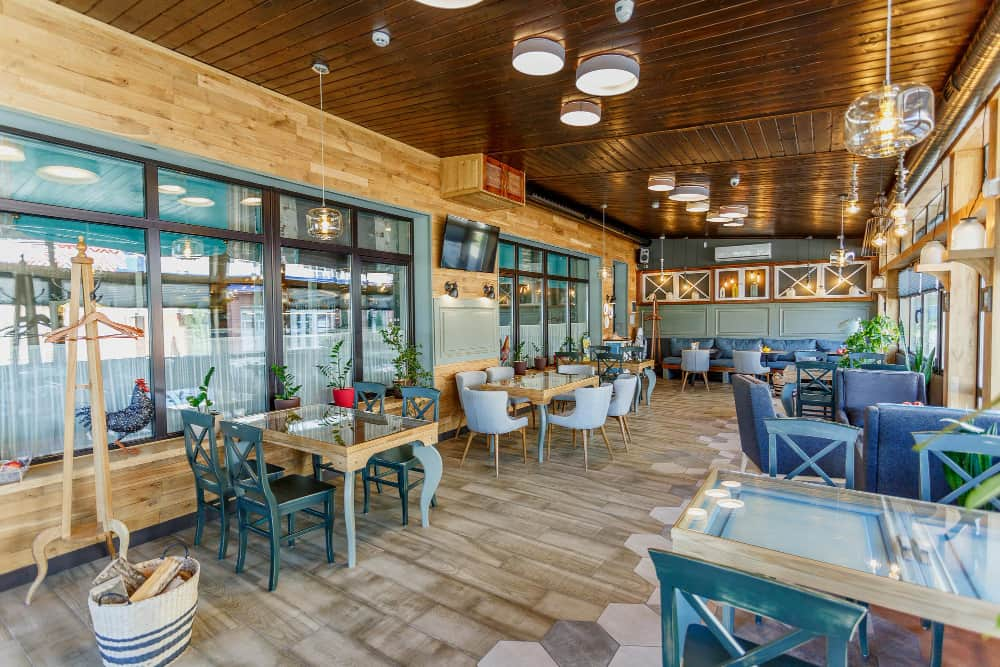 3. Gradation
It is the process of evenly changing the height, width, or dimension of objects in the space. It makes it easier for the eye to move fluidly from one end of the room to the other. To know about the history of interior design ,check out this given link.
4. Contrast
Antagonistic design or contrast refers to placing two objects or interior elements opposite one another. It enables the audience to easily set their focus between the two elements.
5. Radiation
Radiation is produced when multiple design elements are arranged around a single core axis. It allows the interiors to have a focal point in addition to adding style.
So, these are the five major principles of repetition rhythm in interior design that, if followed correctly, result in complete and successful design. Now, the major question arises, how to maintain rhythm in interior design.
Also read: Top 10 Most Popular Types of Interior Design Styles
How to Achieve Rhythm in Interior Design?
1. Mixing Patterns & Colors
Combining patterns and colours is yet another excellent tactic used by experts. The rule of three is a common tip for blending patterns. Start with a solid, neutral piece, add a larger design, like a large floral, and wrap up with a smaller pattern, like a pinstripe. This is how we can mix colours and patterns together to establish a rhythm in interior design. To know about the role & importance of colors in interior design, check out the linked article.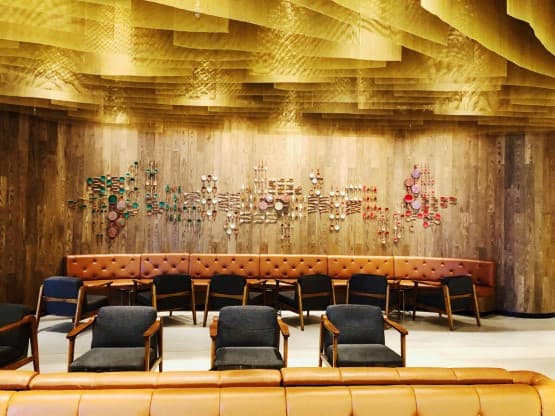 2. Embrace Diversity
You can begin to think of rhythm and repetition like an expert interior designer once you have mastered using the same pattern throughout a room. Try combining one hue in a range of tints rather than repeating the same pieces constantly. You might also put patterns on objects of various sizes, like a large wall and a small pillow. It promotes a feeling of togetherness and similarity while enabling rhythm in interior design.
Also read: 18 Most Popular Types of Living Room Styles and Themes
Popular Ideas for Establishing Rhythm in Design
If you collect old furniture, you might utilize different chairs with the same finish. Additionally, you can place two distinct but comparable table lamps on either side of a bed or in a room to create a rhythm within your space.
Utilize a variety of coloured pillows to create a rhythm. The carpeting and artwork will then use the same hue again. Such repetitions assist in directing attention around the space.
Arrange items in groups of three. For instance, you could place three vases on a coffee table at varying heights.
Closing Thoughts!
This is it! So, this is all about maintaining a rhythm in interior design. In the creation of beauty, rhythm is crucial. The good news is that although most people are unaware of it, they already apply the notion of rhythm when decorating. Our eyes are built to recognize recurrence and to enjoy subtle contrast.
But if we are aware of this aspect of interior design, we may arrange objects in a room with a little more thought. And as a result, the homes will feel more harmonious and beautiful. Well, this can only be possible with a perfect rhythm in interior design. To know more about the same, get in touch with the professionals.
Stay Tuned!