Tile Flooring vs Wooden Flooring: All Differences
Flooring serves as the foundation for the overall appearance of your home. Contrary to this popular belief, the type of flooring matters when creating a beautiful home. However, we are at a crossroads when picking one from tile and wooden flooring.
This choice is influenced not just by beauty but also by functionality and feasibility. In this write-up, let's understand the difference between wooden and tile flooring, the pros and cons of both, along with considering the cost difference.
Tile Flooring in Home and Types
We consider several factors while designing and building a home and make sure that every decision is taken after careful consideration so that only the best interior design is used in your dream home.
Just picture how you want your kitchen, living room, bedroom, and other spaces to look. Your house should be clean, organized, and brimming with features that give it a tranquil, peaceful, and serene atmosphere.
All you need to do to make the best decision when selecting the types of flooring for your home is to think back to your ideal home.
Tile flooring can add beauty and value to your home because it is affordable, aesthetically pleasing, and simple to install.
Seven advantages of tile flooring in your home are listed below:
Low Maintenance
Cost Effective
Water Resistant
Eco-Friendly
Resale Value
Air Quality
Durability
Also read: Importance of Interior Designing: Top 8 Reasons Why Interior Design is Important
Types of Tiles for Flooring in Home
It's common to get lost in a sea of tile possibilities because there are so many varieties. For years, tile flooring has been a mainstay of interior design principles, and at present, modern tile is making a splash.
Clay is fired in a kiln at extremely high temperatures to produce ceramic tile. It is a sturdy and long-lasting flooring option.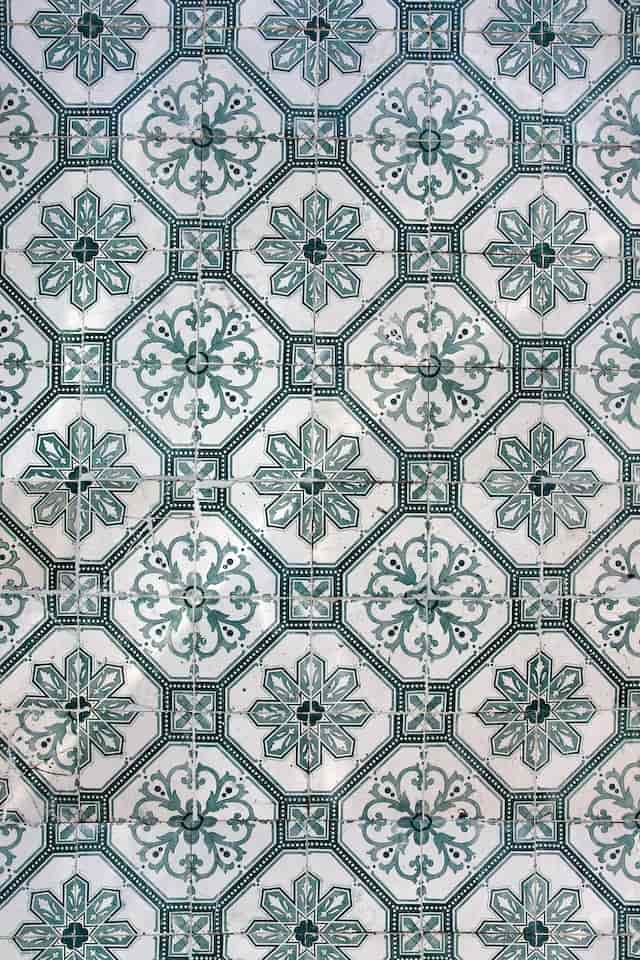 A more specialized form of clay tile known as porcelain is baked at a higher temperature than regular ceramic, making it even more durable and stain-resistant.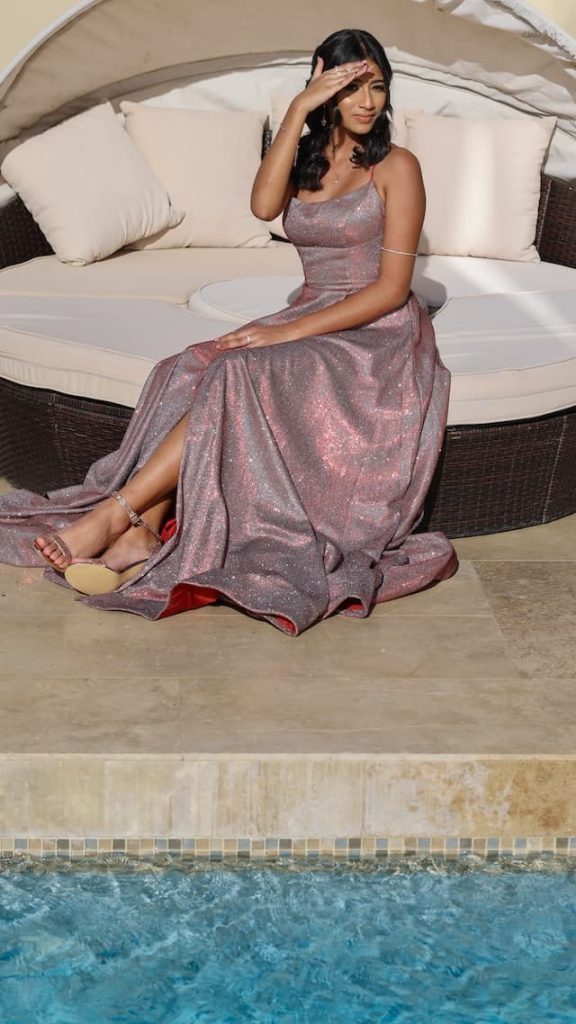 Instead of being burnt in a kiln, cement tile is poured and left to harden at room temperature. Despite being one of the few tile flooring kinds that can be restored, it is more porous than clay.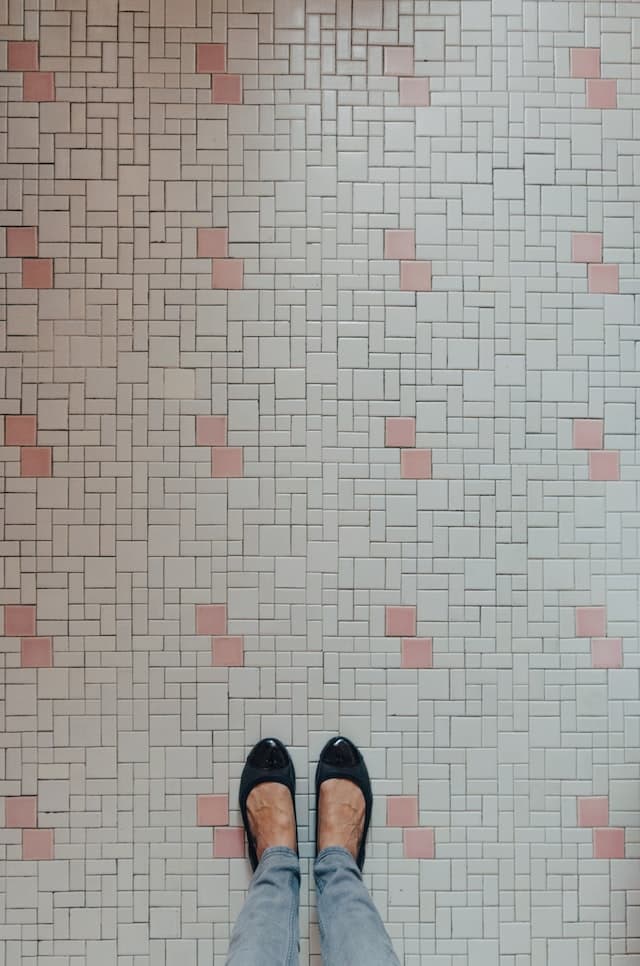 Popular natural options for stone tiles include slate, granite, marble, and sandstone. Since these tiles are subject to natural variance, no two stone tiles are identical.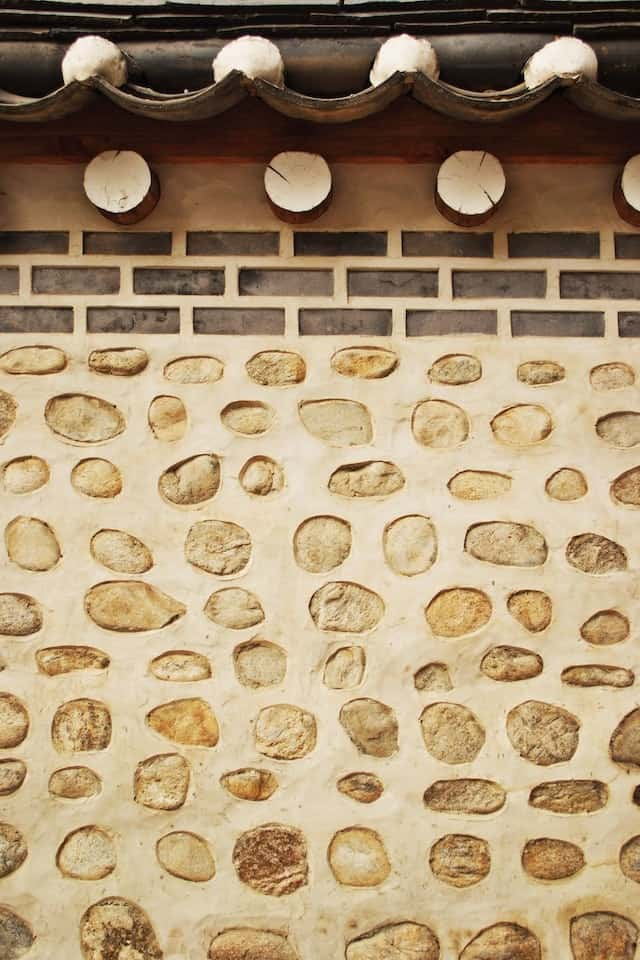 Wood-look tile combines the advantages of tile flooring with the beauty of natural wood.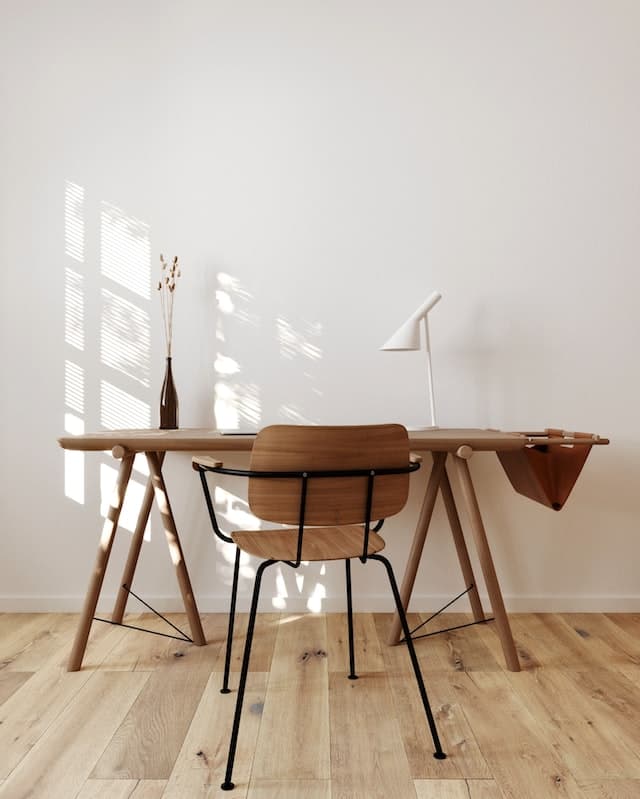 Also read: Living Room Decoration With Plants: Types of Plants to Choose & Important Tips
Wooden Flooring in Home and Types
In India, wooden flooring has grown in popularity for homeowners. Why shouldn't it?
It improves any area's attractiveness and gives it an air of elegance and coziness that few other flooring solutions can match. However, you shouldn't rely on your flooring decision solely on aesthetics while wondering which is better from flooring tile vs wood.
Wood Used for Flooring in India
Hardwood
Engineered wood
Laminate wood
Wood is a natural substance. It is a completely ecological, replenishable, and limitless resource compared to other materials like stone, metal, etc. Thus, choosing wooden floors for your home's interior is a healthy decision.
Due to the absence of grout lines, embossed surfaces, and fibers, the flooring does not collect much dust, allergies, pollen particles, etc. Wood floors are often the greatest option if indoor air quality is important to you.
Not all varieties of wood flooring are the same. Each has its distinct qualities and is best suited to various demands.
To put it simply, it is precisely what it sounds like: a single sort of wood that is the same throughout.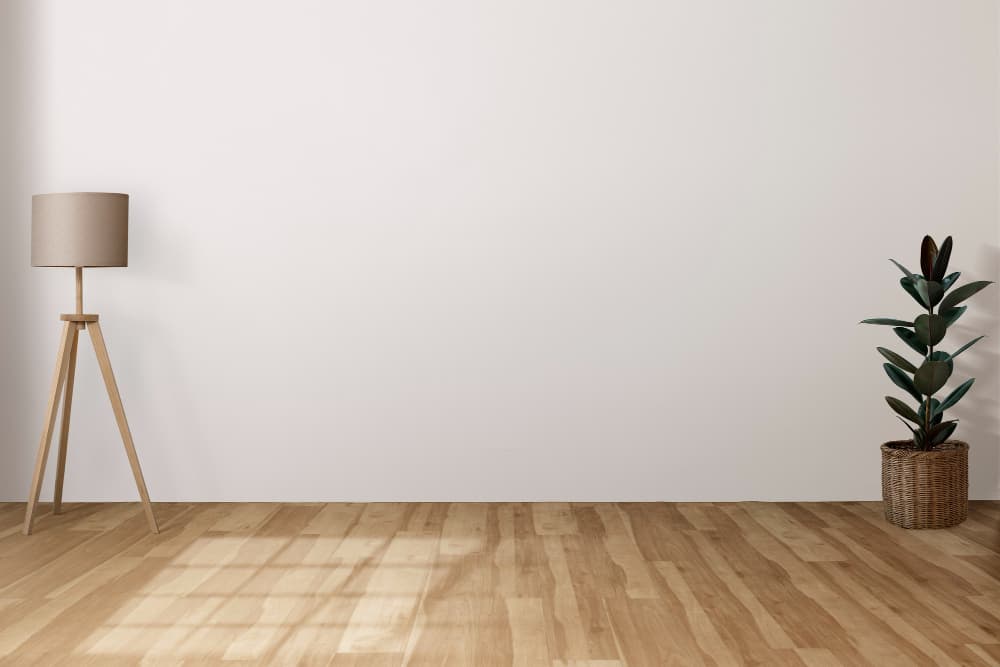 It is made by combining a thin veneer layer of solid wood with a thicker layer of stiff plywood or high-density fiberboard. Engineered wood planks may be a more affordable option, particularly if you enjoy the look of exotic woods like mahogany or teak and looking for interior design with low budget.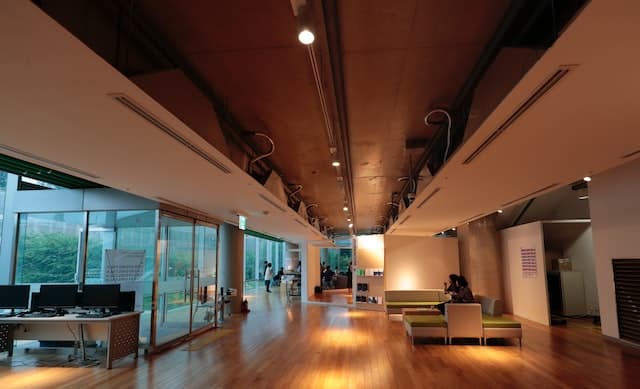 This type of wood for flooring in India is appropriate for most use cases, especially when you want the feel of solid wood at a low cost.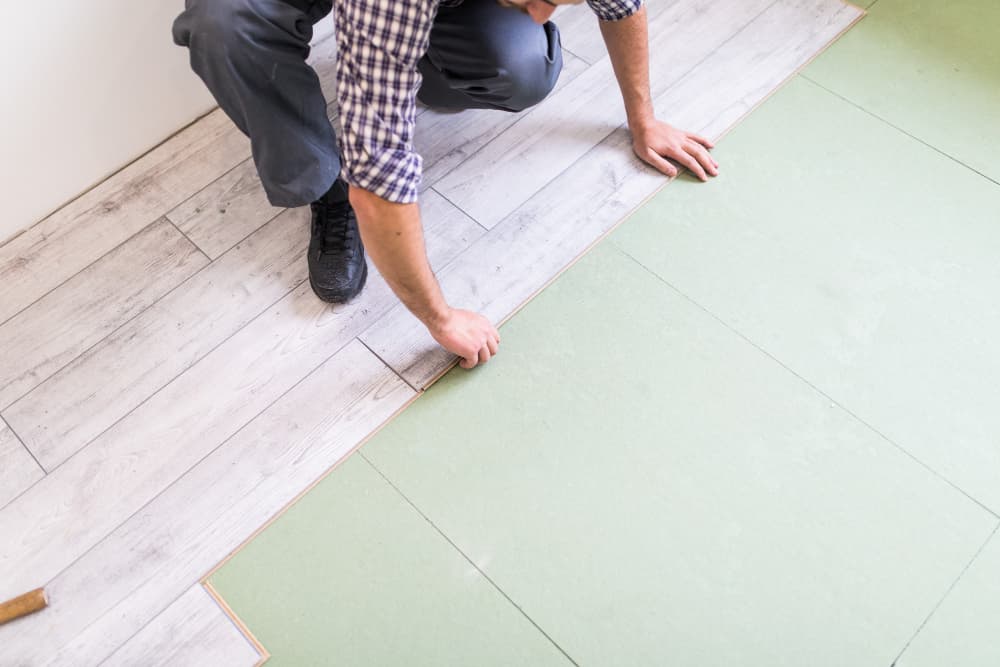 Also read: Wallpaper vs Paint Difference: Which is Better for Indian Homes?
Pros and Cons of Tile Flooring
Here are the advantages and disadvantages of tile flooring:
Pros
Durable
Multiple variants available
Easy to clean and maintain
Cons
Some varieties of tiles can be slippery
Pros and Cons of Wooden Flooring
Below are the advantages and disadvantages of wooden floors:
Pros
Cons
Prone to scratches
Not water or moisture-resistant
Requires regular cleaning
Tile Flooring Cost Per Sq Ft in India
| | |
| --- | --- |
| Type of Tile | Cost Per Sq Ft |
| Ceramic tile | INR 35 to 350 |
| Marble tile | INR 60 to 400 |
| Cement tile | INR 50 to 500 |
| Porcelain tile | INR 70 to 500 |
| Limestone tile | INR 50 to 300 |
| Granite tile | INR 50 to 350 |
Wooden Flooring Cost Per Sq Ft in India
Here is a quick overview of wooden tile flooring price in India per square foot:
| | |
| --- | --- |
| Type of Wood | Cost Per Sq Ft |
| Hardwood | INR 600 to 5000 |
| Engineered Wood | INR 200 to 900 |
| Laminate Wood | INR 100 to 1200 |
Also read: Interior Design Cost in India (2022-23): Per Square Foot, By Cities & Flat Size
Difference Between Wooden Flooring vs Tiles Cost in India
The cost of engineered wood with a veneer constructed from common tree species (such as oak) start from INR 200 per square foot, whereas rare and exotic species can be more expensive.
Solid hardwood can cost the same or more, even as much as INR 600 per square foot for specialist woods.
Porcelain and ceramic tiles cost between INR 25 and INR 500 per square foot. Stone tiles might be much more expensive.
Wooden Flooring Is More Expensive Than Tile Flooring
From the comparison of the cost of wooden vs tile flooring in India, we can conclude that wooden floors will be slightly more expensive than tiles. Moreover, the maintenance cost of wood floors will be higher than tiles.
Tile vs. Wooden Flooring: Which is Better?
Here is the full tiles vs wooden flooring comparison for a better idea of which one to choose for your home interior design:
Wooden Flooring
Tile Flooring
Types
Wooden flooring, whether hardwood, laminate, or bamboo, lends a warm and elegant touch to your decor.
We will concentrate on laminate flooring because it is the most popular option in India.
Laminate flooring is inexpensive.
Although there are many different types of tiles, we'll stick to the two most common for now: ceramic and vitrified.
These tiles are glazed at high temperatures and constructed of fireclay or quartz. They are available in shiny and rough textures to meet various needs.
Tile prices vary according to color, pattern, and kind.
Aesthetics
Wood flooring gives depth to the place and contributes to the room's warmth.
So, if you want to create a cozy and comfortable atmosphere, consider installing wooden flooring in at least your bedroom.
Tile flooring is a popular option since it comes in various colors, patterns, and styles.
You have a variety of alternatives for the tile, whether you want it to add to the mood or give a startling contrast.
Installation
Tongue and groove joints on laminate planks are easily repaired. However, before laying them down, ensure the floor is level. Maintain required spacing as wood expands when heated.
Cement mortar is used to lay the tiles on the base coat, filling the joints with white cement. If you already have cement flooring, place the tiles over it with an adhesive.
Maintenance
Although laminate flooring is likewise long-lasting, it requires a lot of upkeep because it is sensitive to water damage.
Use a slightly damp mop to clean, but vacuum it as quickly as possible if there is a spill. It is prone to scratches, so avoid dragging furniture over it.
If your tiles are properly laid, you will not have to worry about them for a long time.
This flooring makes regular dusting and cleaning easy.
Great For
Adding warmth to your feet in cool temperatures and for homes with elderly folk, as it is slip-resistant.
All homes, especially in humid and tropical regions to cool the feet. They are also great in case you have pets.
Also read: 7 Best Colors for Bedroom Walls With Reasons & Benefits
Wrapping Up:
We hope this article helped you clear all your doubts regarding tile flooring vs wooden flooring differences. The comparison between all features, cost, aesthetics, maintenance, and more is enough to consider which one to choose from tile and wooden flooring for your dream home. You must consider the latest interior design trends as well.