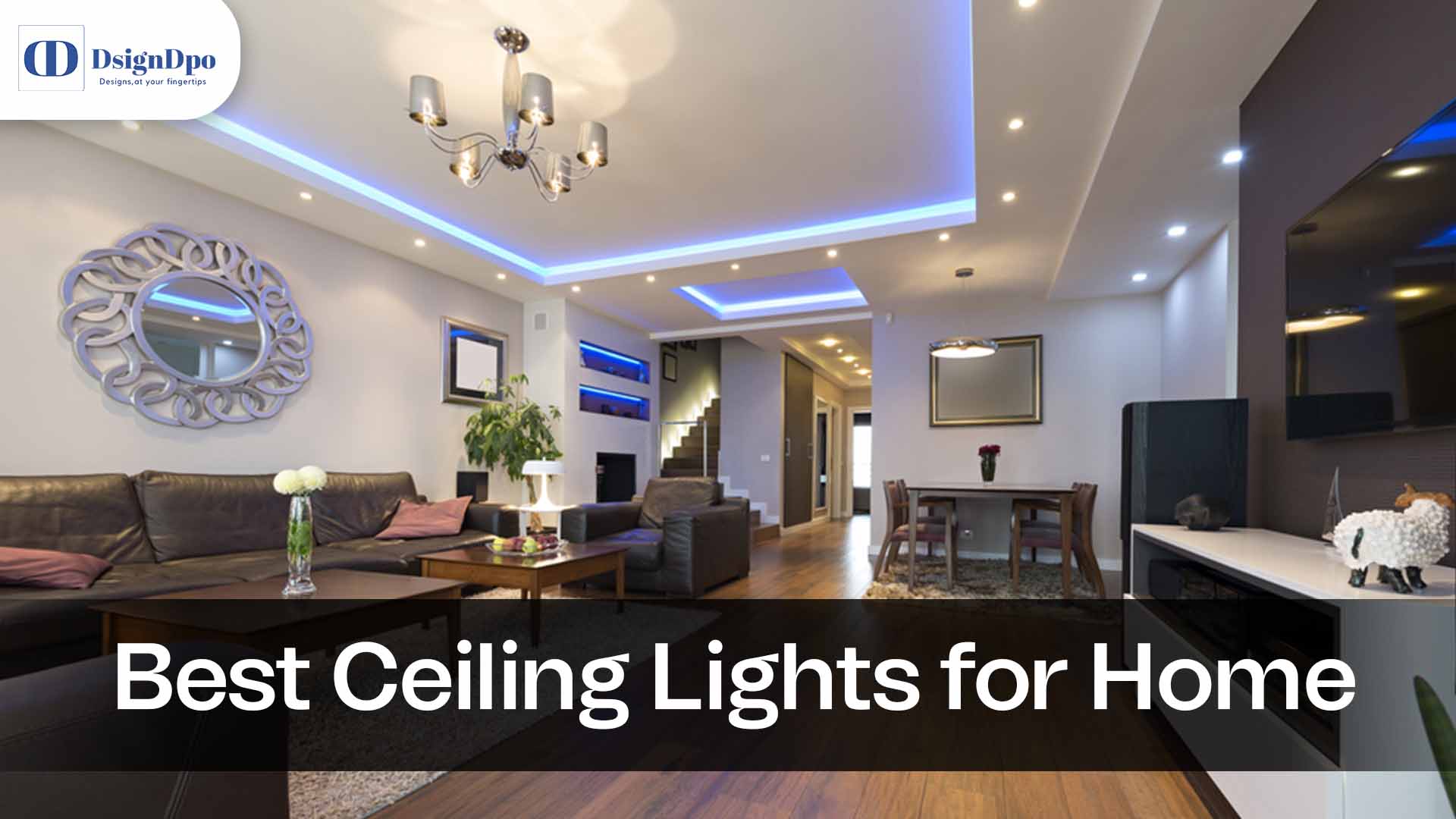 Top 10 Types of Ceiling Lights for Home (With Cost & Purpose)
Artificial lighting serves an important purpose in interior design, especially when you use the right types of ceiling lights. They are a key highlighting component of every part of the home. Good lighting enhances the aesthetic standard of a place. Apart from productivity, lighting greatly influences the mental state of people.
There are multiple ceiling lighting types available in the market today. You should wisely choose the best ones for your home. It is a primary element that interior designers select in the initial phase of projects.
For instance, the ceiling light in the bedroom provides direct focus and is better than tube lights. Lights can change the appearance of a place. But there are several types of ceiling lights or roofing lights available out there. Which one is best for your home? Let's understand it here.
We have compared the various types of ceiling lights based on design, brightness, fixtures, and building materials.
1. Crystal Chandelier Lights
Crystal chandeliers are an important part of Victorian interior designs. These lights were invented in the early 16th century. Real crystals were used to design these and glass has become the dominant building material.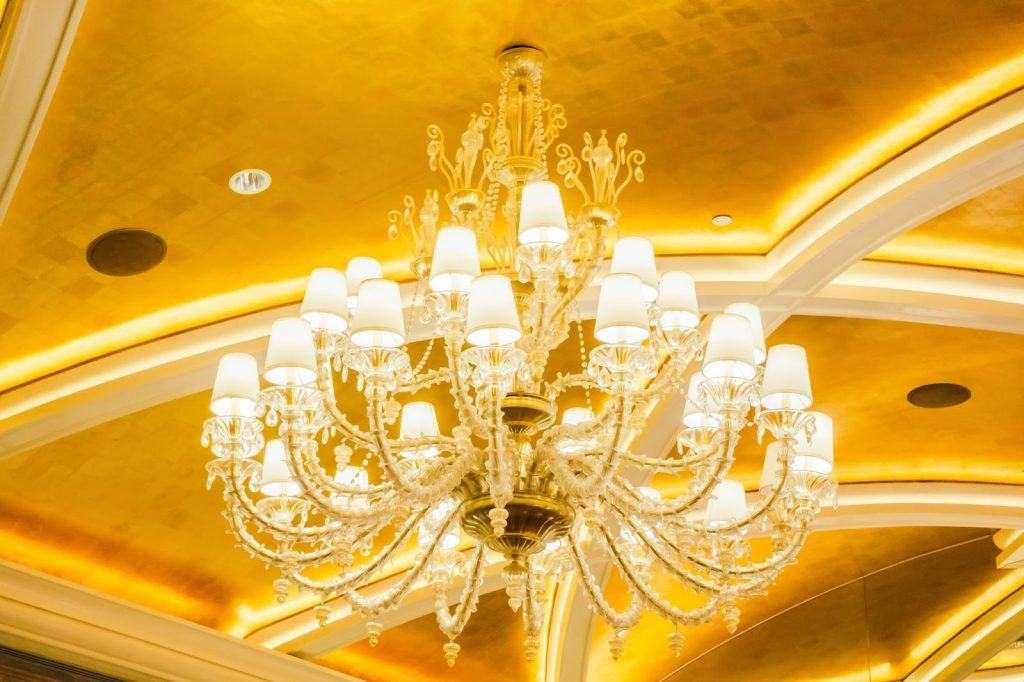 Beautiful hanging crystal chandeliers for the living room, master bedroom, or hall enhance the beauty of the place. It looks classy, stylish, and alluring. 
Apart from their beauty and appearance, crystals serve an important productive role. They maximize the spread of light. It means you get maximum brightness at the cost of a few LED ceiling lights for home.
These types of roofing lights are easy to maintain and look alluring.
Won't look great in small rooms.
The cost varies according to the design and quality. On average, you can find good quality chandeliers at around INR 5000.
2. Flush Mount Lights
These are primarily used as ceiling lights for bedrooms. Flush mount lights come in various designs. These are directly screwed up in the ceilings and have a clear fitting. The best part about these lights is that they go well with all interior design styles.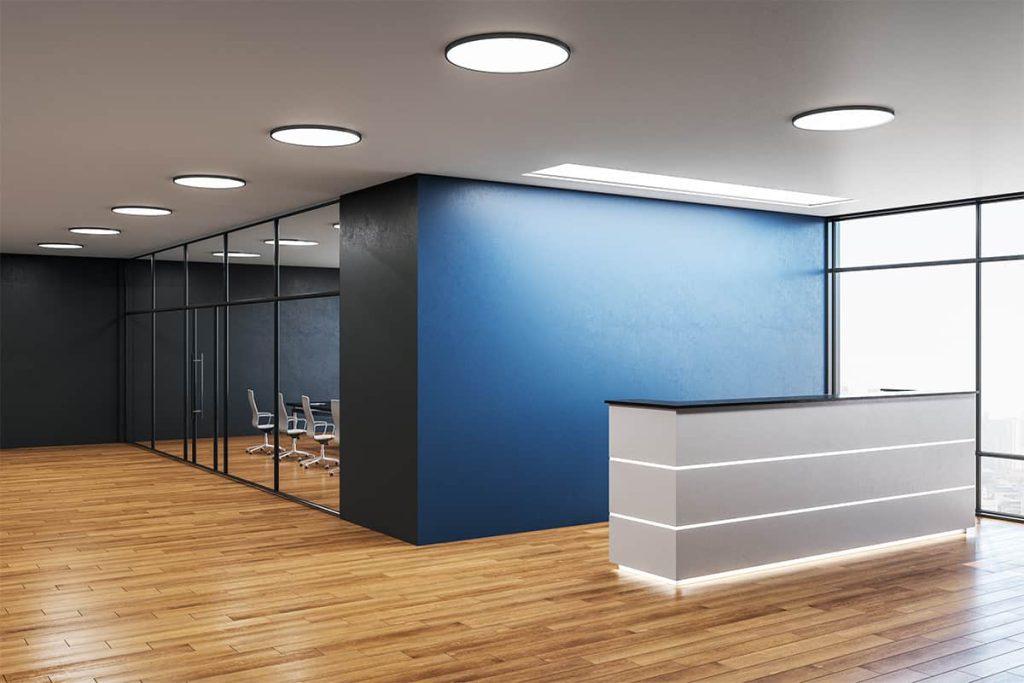 If you want a ceiling light for a low heights room, this is the thing for you. The outer glass cover provides a better widespread light. The brightness from single flush mount lights equals 2 LED bulbs in the room. The lights go very well in every corner of the house.
These are cost-effective and productive.
For high-ceiling rooms, this type of ceiling lights are not suggested.
The cost varies from INR 700 to INR 5000.
Also read: 7 Best Colors for Bedroom Walls With Reasons & Benefits
3. Pendant Lights (Hanging Ceiling Lights)
They are beautifully crafted lights that look similar to chandeliers. Pendant lights, also called hanging lights, are best suitable for dining and kitchen areas. They are available in different shapes and sizes on the market. The most famous pendant light shapes are drum, bowl, cone, and glass.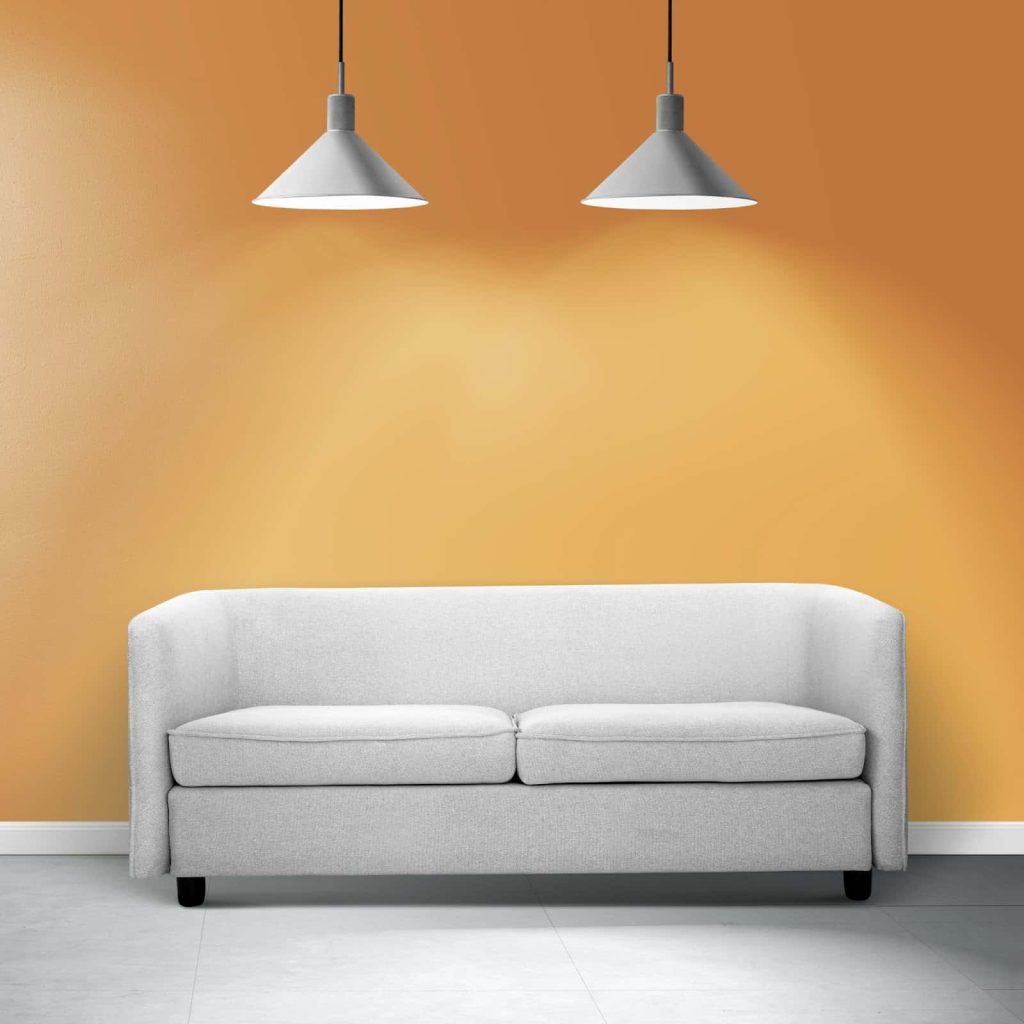 Pendant ceiling lights are easy to install and hassle-free. You should install these types of ceiling lights at a height 7 feet above the surface.
These roof lights provide enough light where needed.
Not meant for illumination.
The cost of pendant lights varies from INR 400 to INR 3500.
4. Rail Lights or Track Lights
The modern design and high productivity of track lights make them the most widely accepted types of ceiling lights. They go very well with all designs and illuminate the whole room. These roofing lights occupy very less space and are moulded as per the requirements.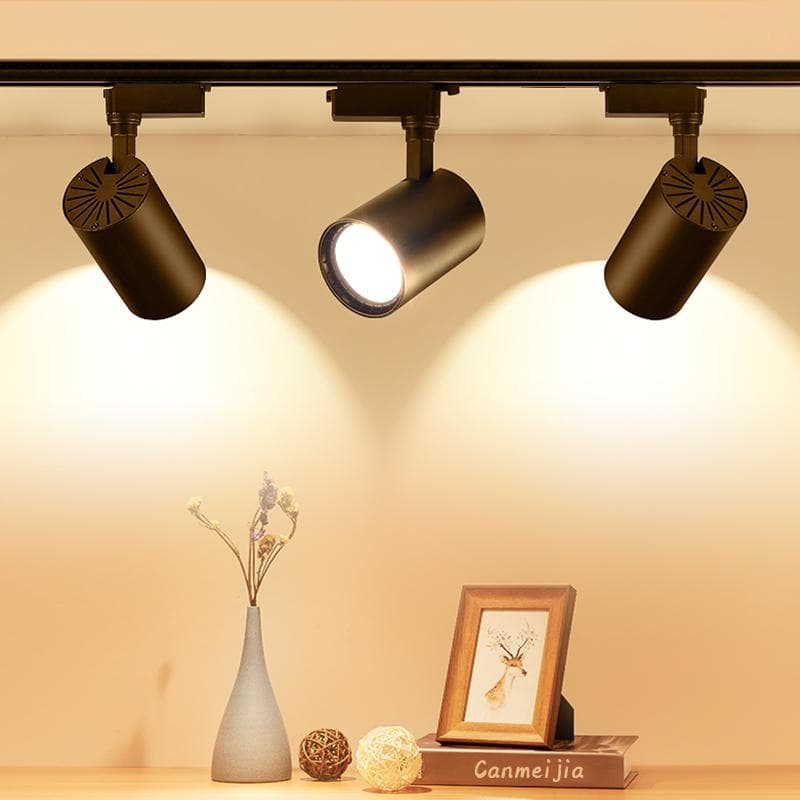 Rail lights give a classy and trendy appearance to the room. They are available in different shades. Generally, interior designers use these ceiling led lights in the living room, kitchen, and bathroom.
Track lights have a moldable and convenient design.
Not suggested for bedrooms.
The cost varies from INR 500 to INR 6000.
5. Island Lights
These lights are primarily designed to illuminate kitchen surfaces. The height of these lights is lower compared to other ceiling lights types. They provide great focus, hence good to increase productivity.
Provides very good focus in a particular area.
Not suitable for all areas.
The cost varies from INR 600 to 3000 INR.
Also read: Living Room Decoration With Plants: Types of Plants to Choose & Important Tips
6. Recessed Lights for False Ceiling
This is a lighting pattern that involves multiple lights inside the ceiling. You need a 5-inch space inside the ceiling to install such types of false ceiling lights. They are meant less for productivity and more for aesthetic purposes.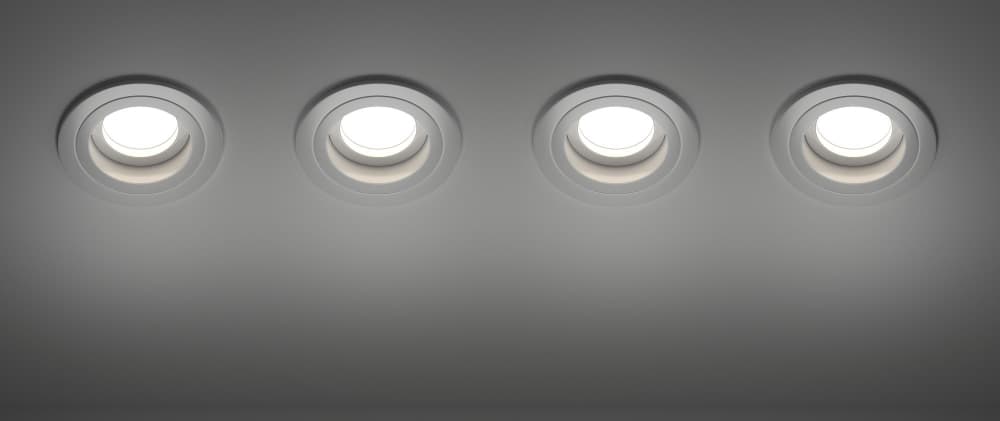 It is a great option to decorate large spaces, as multiple lights provide adequate brightness. You can use them to highlight certain decorative items or paintings on the wall.
Recessed lights uniformly cover more area.
Not possible to install after construction.
The cost of recessed lights varies from INR 200 to INR 400 per light.
7. False Ceiling Rope Lights
Popularly known as ribbon lights, the rope lights look aesthetically installed on the edge of a false ceiling. These are the most preferred false ceiling lights types.
These are easy to install and do not require drilling. The rope lights are cost-effective, so you can change them frequently as per your choice. People looking for interior design with low budget can surely opt for these. Moreover, these are great mood enhancers used during parties and other occasions.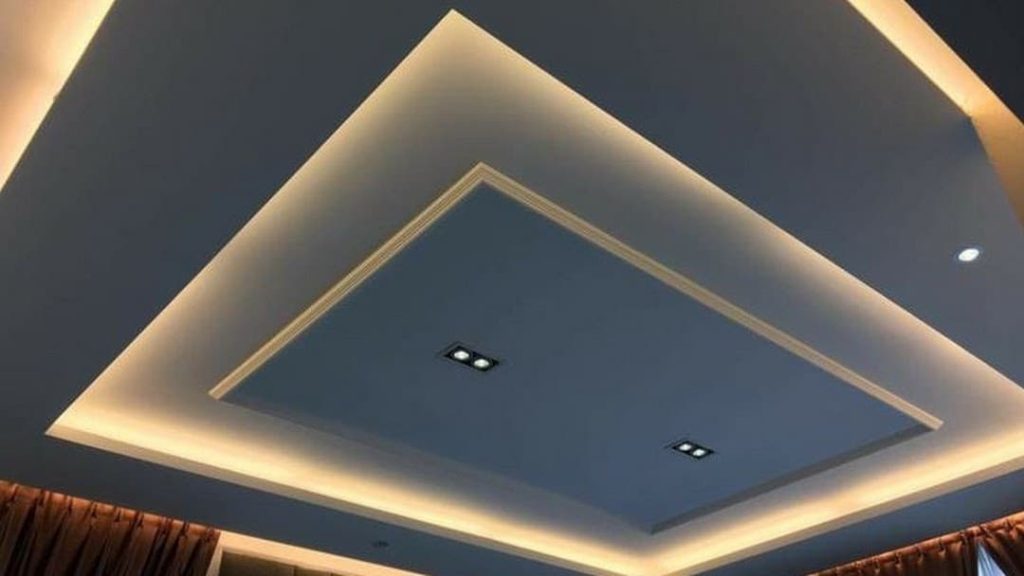 Another reason to choose rope lights is that these consume less energy, and come with multi-shade options. A single rope would give different light colors per your mood.
Low price and easy installation.
Not recommended for regular places because of low brightness.
The cost varies from INR 120 to INR 200 per meter.
8. Flat Panel LED Lights
These are power-saving, sustainable and productive lighting solutions for your home interior. The flat panel lights have a perfect white tone that increases focus and decreases stress levels.
Generally, these types of ceiling lights for bedrooms are good options to get optimum brightness. Many small LEDs installed inside a panel create this light.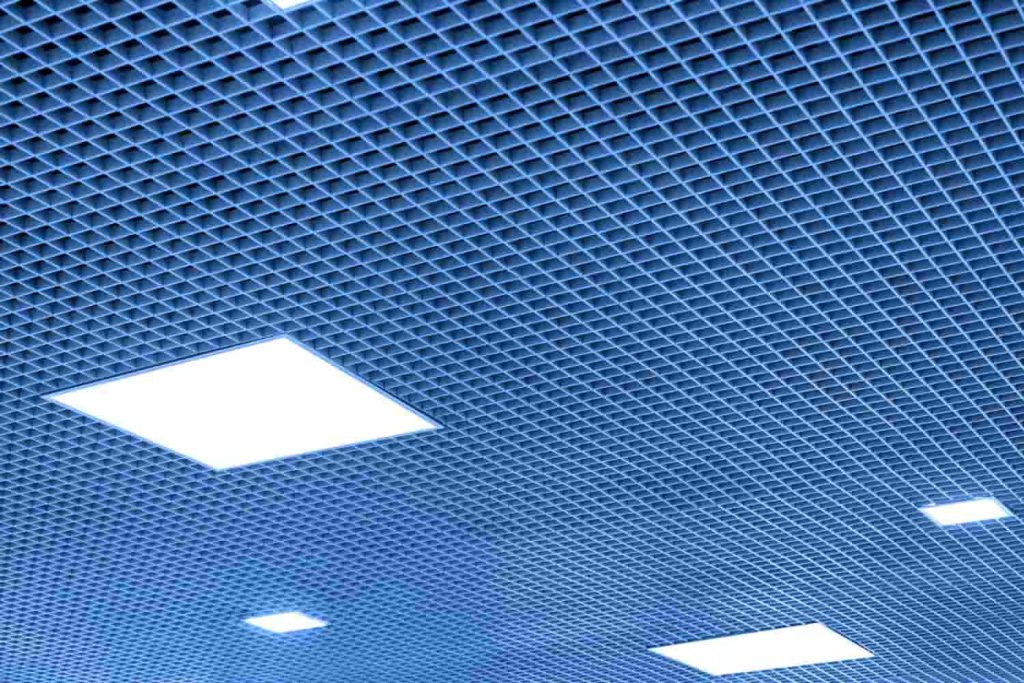 They reduce energy consumption and don't heat up. Flat panel lights are available in multiple sizes. The ideal size for an average room is 4 feet.
Less energy consumption and widespread illumination.
Higher one-time cost.
The cost ranges between INR 500 to INR 15000.
9. Ceiling Fan Lights
These are preferred for bedrooms and dining areas and make the place look more spacious. Ceiling fan lights consume less installation space because these are attached to the fan only. In terms of energy consumption, these are 75% more energy efficient than conventional lights.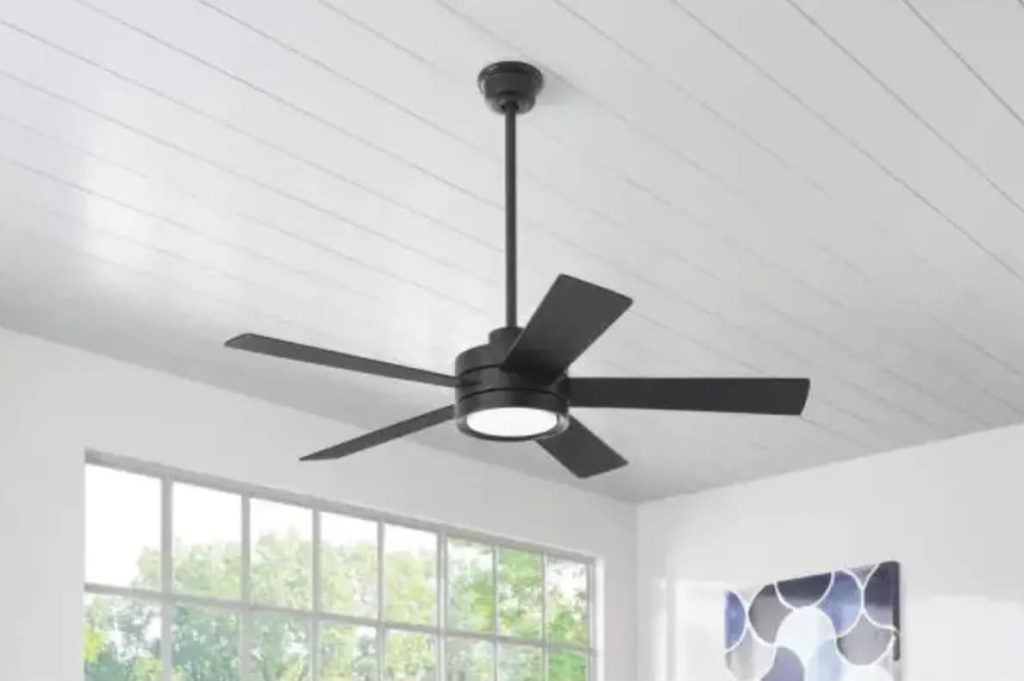 The best part is they come in multiple designs and patterns. Also, ceiling fan lights are more durable than their counter options.
Have a dedicated dimming feature and occupy less space
Difficult to maintain, and fan will turn on with lights
The cost ranges between INR 2000 to INR 10,000.
Also read: Role & Importance of Colors in Interior Design
10. LED Spot Lights for Ceiling
The ceiling spot lights have a simple appearance and are used with productivity in mind. These lights aim to focus on a particular area. It is one of the most common types of roof lights we generally see in restaurants and showrooms.
You can use them to focus on wall texture, handicrafts, and wall paintings. They bring enough to highlight a part but do not illuminate the whole room.
Available in multiple shapes.
Adjustable structure.
Focus on short range.
The cost varies from INR 550 to INR 2500.
Conclusion
Price, design, and requirement are the primary grounds for deciding the ceiling lights types for your home. Perfect lighting can enhance the status of your home. You can choose LED lights if you are looking for energy efficiency. In case you are someone who follows the latest interior design trends, then try crystal chandeliers, island lights, flush mount lights, etc. Regardless of the types of ceiling lights you choose, always keep your purpose and preference in mind.